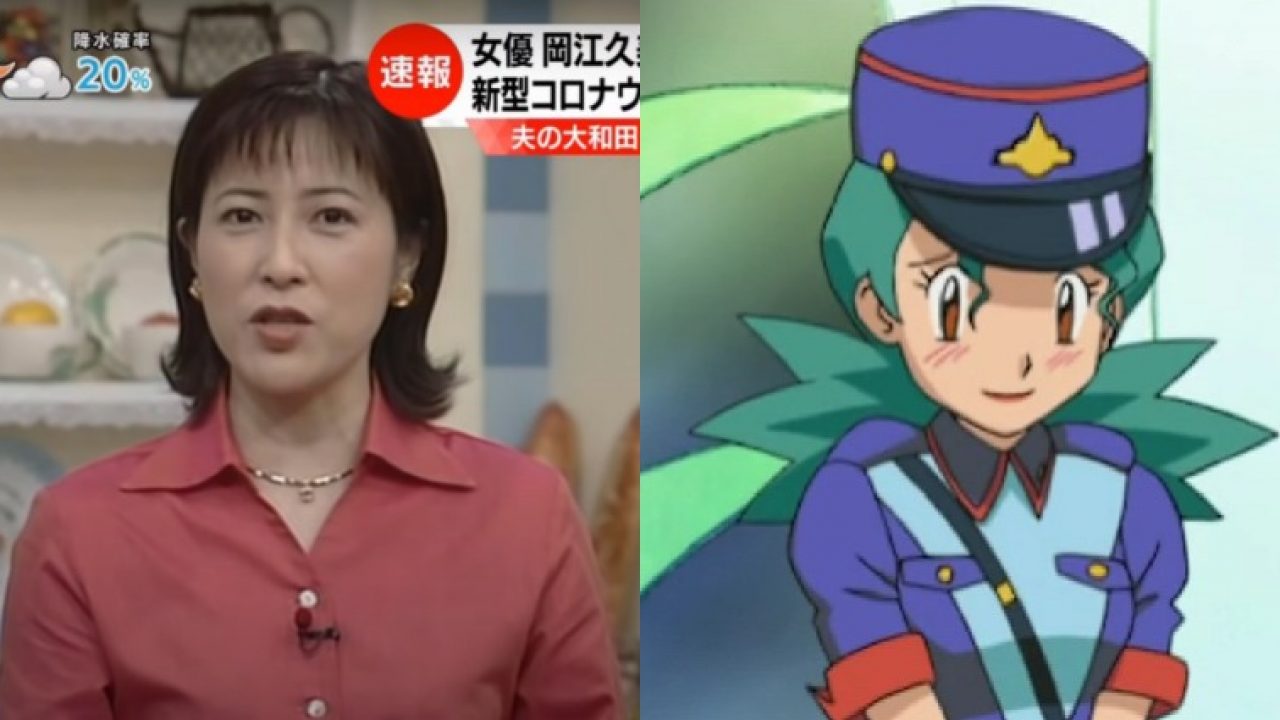 Currently, the whole world is at a crisis. All because of the ongoing pandemic outbreak of COVID-19 or the Coronavirus. Not only has the virus made us all locked in homes. It is also profoundly affecting the economy globally. And when we talk to the increasing cases on a daily basis, it makes us speechless.
Similarly, the death toll rising exponentially. It is saddening to hear or read news about the deaths of some of the other every day. This virus is taking lives irrespective of whether a person is rich or poor or old or young.
Many famous artists have been lost because of this. To add up more to this, there is another sad news for all the Pokemon lovers out there. We have lost Kumiko Okae, a great voice artist.
Kumiko Okae Dies of Coronavirus 
Kumiko Okae, a Japanese voice artist who dies at the age of 63. She was famous for her voicing in Pokemon. Okae passed away in the Tokyo hospital after suffering from the deadly coronavirus. She was already having bad health and was facing the complexities cause of pneumonia.
Actress Okae Kumiko dies from coronavirus https://t.co/y7KbdQejy3

— NHK WORLD News (@NHKWORLD_News) April 23, 2022
It is very disheartening and saddening to hear the news of her demise.
According to Kumiko's agency, she started developing symptoms like cold and fever since April 3. After three days since then, her condition worsened, and she was hospitalized. And subsequently, she tested positive to be infected with the coronavirus.
Okae's immunity was already weak as she underwent surgery for an early stage of breast cancer last year. It is very saddening that she lost the battle against coronavirus.
Other Artists who passed away cause of coronavirus:
Coronavirus has a deep and adverse impact on people across the globe. This even includes various famous celebrities and artists. Many people are victims to test positive of the COVID-19. Some are lucky enough to recover and overcome this deadly virus. And some are miserable and unfortunate to die of this.
Ann Sullivan: We lost Ann Sulivan on April 13, who was aged 91 due to coronavirus. He was a famous animator working at Disney known for some of his remarkable projects like The Little Mermaid and The Lion King.
John Prine: The famous American folk singer dies at the age of 73 on April 7, failing to fight the coronavirus.
Troy Sneed: The Grammy-nominated singer recently passed on May 11, 2022, at the age of 52. Tory was famous for his radio hits like Worked It Out, and My Heart Says Yes.
Kumiko Okae's Career: 
Okae was an incredible actress and voice artist. She has lent her voice for many movies and characters. Some of her works include Elina from the film – The Dog of Flanders and her work in the series named The Cat Returns.
But she got much fame for voicing the character Jenny in the movie Pokémon: Lucario and the Mystery of Mew, which released in 2005 way back then.
Source of Information: Wikipedia