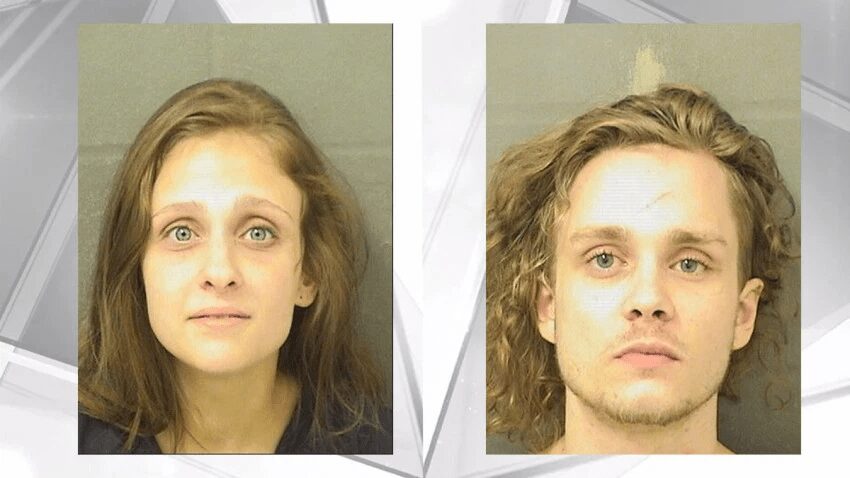 Rescue workers revived the baby girl with the overdose reversal drug Narcan.
LAKE WORTH BEACH – Authorities arrested a 10-month-old girl's parents last week after she nearly died from an overdose, according to Palm Beach County Sheriff's Office arrest reports.
Kaeden Walton and Melissa Katz, both 24, were booked early Saturday at the Palm Beach County Jail.
A PBSO report said the child over to the Florida Department of Children and Families.
The report doesn't say whether the child was affected by fumes as the couple smoked oxycodone or ingested some of the medications that investigators found strewn on the couple's bed, where the child had been left unattended.
According to an arrest report, Greenacres Fire Rescue notified the Palm Beach County Sheriff's Office after responding to a call of an overdose. When fire rescue arrived, the child was unresponsive and blue. Rescuers used three doses of Narcan to revive the child and took her to a local area hospital for treatment.
Katz admitted to deputies she and Walton had relapsed and used "Oxys" and left the child unattended in a bedroom of the house, according to the arrest report. Walton told deputies he'd hired a lawyer and would not speak to them, but did admit that he didn't notice the child was unresponsive in her car seat on their way to his grandparents' house, thinking she was just asleep.
During a search of the couple's home, investigators found several items considered to be drug paraphernalia, along with several prescription bottles, the child could have had access to, according to the arrest report.