American Psycho was one of the best satirical horror films of the year 2000. Of course, we loved the legend Christian Bale in the movie. But, another leading actor in Hollywood was approached for the lead role in the film. Yes, we could have seen our most favorite actor Leonardo DiCaprio as Patrick Batemen, in the film.
Here's why he rejected the movie.
Choices of actors for the lead role
As per reports, the production companies were initially not very happy with the idea of Christian Bale playing the lead role. Muse Productions and Edward R. Pressman Productions had thought of approaching Edward Norton too. Finally, they decided to offer the film to Leonardo.
Sources suggest that Leonardo was offered $20 million to play the character of Patrick Bateman. But, it didn't work out favorably.
Leonardo DiCaprio agreed to play Patrick Bateman.
Actually, when Leonardo was approached, he showed his interest in the project. Also, speculations say that he did give it a shot. But, the director Mary Harron wasn't happy with the choice.
She felt that he was too boyish for the role. She thought he wouldn't fit into the role of a crazy investment banker. Also, Mary feared that his image wouldn't attract the kind of audience they were trying to target.
FUN FACT: Christian Bale had also lost his lead role to Leonardo for the iconic movie Titanic!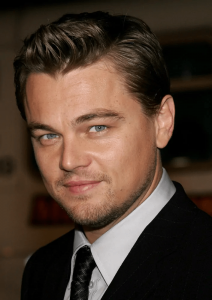 So, Mary was out of the project as the distributors didn't agree with her. Also, Bale was out as DiCaprio replaced him.
Why did Leonardo DiCaprio reject the movie?
Well, no one really knows the reason behind him quitting the film. At the end, when Oliver Stone and Leonardo DiCaprio quit the project, Mary and Bale returned.
Why did this happen? Unfortunately, the reason is unknown even after 20 years. But, there's one possible reason that we can consider to be true.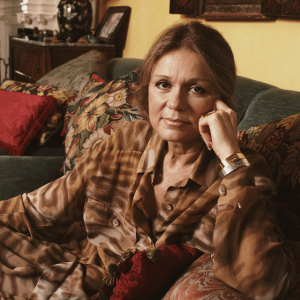 Was Gloria Steinem the reason why he quit the film?
Gloria Steinem is an American feminist and socio-political activist who was against the movie. Actually, the movie is based on a novel of the same name by Bret Easton Ellis.
She considered it offensive towards women. Also, she protested against the film on a large scale. Hence, this kind of opposition could be a reason why Leonardo DiCaprio decided to quit the movie.
Reportedly, Guinevere Turner, the co-writer of the movie, also blamed Steinem for this. But, no one ever went on record to confirm the actual reason.