Lori Anne Loughlin is an American actress and producer. She is married to designer Mossimo Giannulli, the founder and creator of the Mossimo clothing line.
Loughlin has quite a reputation for her works as Rebecca Donaldson-Katsopolis in Full House and also its Netflix sequel Fuller House. Her other notable roles include Jody Travis in The Edge of Night, Debbie Wilson in 90210, Jennifer Shannon in the Garage Sale Mystery, and Abigail Stanton in When Calls the Heart. Lori has also worked as a co-creator, producer, and starred in the two seasons of Summerland.
Prison issue!
Lori Loughlin and her husband Mossimo got the verdict on Friday. Prison term of two and five months got declared. The reason for the charges is that they participated in scamming their daughters' applications to top tier California schools.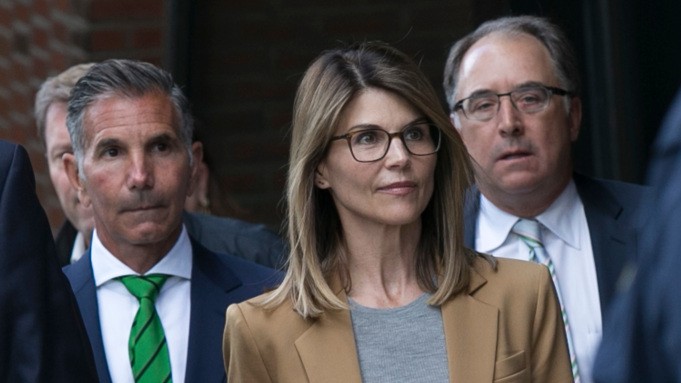 As she apologized choking up to U.S. District Judge Nathaniel Gorton in Boston, Lori said it to be an 'awful decision' to 'unfairly gain' admissions for her daughters.
This couple tried to build up their children's athletic results for admission to the University of Southern California. 
Lori Loughlin's confessio made her pay a $150,000 fine along with 100 hours of community service. While sentenced, Giannulli, has to pay $250,000 fine and has to do 250 hours of community service.
Lori Loughlin, her husband, and who else!?
It indeed remains no one or a two-person show!
Consultant William "Rick" Singer remains very well known for these fabrications. But he too now admitted to him passing cheat sheets for the college entrance exams. And also, on bribes, he received to place the children into tiered schools by covering them up as the most desired athletes.
The lie does not go on longer, and similarly, neither did his cover-ups.
Lori Loughlin and Giannulli worked along William to forge their daughter's applications to the University of Southern California as rowing team enrollers.
The husband, too, has more of an active interest in the sham. So along with the forgery committed, he also paid $500,000 as donations. With these donations, he tried to trade and prompt one of the USC employees.
Olivia and Isabella's application got the parents in huge trouble!!