Matthew Smith pulled everyone's attention just as he entered the latest Netflix reality dating series. The man with robust looks, a beanie, and a cool man-bun created quite a statement.
Matthew Smith In Too Hot To Handle
Matthew's fellow contestants instantly coined a nickname for him looking at his long and dark locks. They called him "Jesus" and it really stayed on for as long as he was on the show. The good-looking and attractive man chose to take up the responsibility of policing the sex lives of his fellow contenders.
Much to everyone's disappointment, Matthew Smith, didn't last very long in Too Hot To Handle. This 29-year-old from Denver appeared very confident and observant throughout his journey in the show. Once he felt that he had learnt and progressed enough from his experiences, he decided to walk out of the show.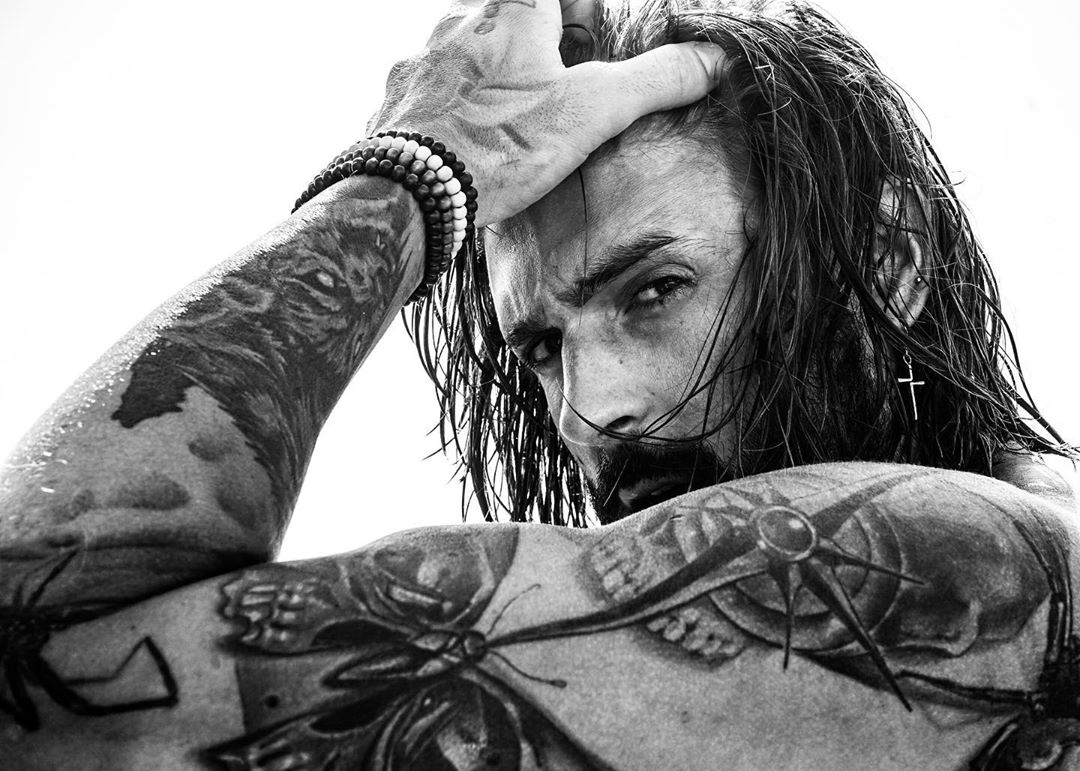 Smith was quite sporting and open to jokes on him and his nickname "Jesus". He struggled to establish any deep bonds in the show and neither did he form any romantic connection in Too Hot To Handle.
Here's an IGTV video about Matthew recently posted by the official Instagram account of Too Hot To Handle Netflix.
Matthew Smith's work before and after Too Hot To Handle
Matthew had already worked on various projects before being a part of Too Hot To Handle. In 2016, he wrote a children's book called "Windy" which he has also mentioned in his Instagram bio.
Also, his Instagram bio says that he is the COO of Dream Katchers Enterprise, an advertising and marketing company. Matthew Smith had a very important cameo in New Girl. He appeared clean-shaved and was only a part of it for one episode. He had also appeared in a bunch of other shows including America's Next Top Model, Face Off, The Young and The Restless, Stitchers, etc.
After the filming of Too Hot To Handle finished, which was in April 2019, Matthew played Jesus Christ in a short film. So, "Jesus" actually appeared as Jesus in The Commissioning. Have a look at the video recently posted by Cherry Hills Creative and see him in all his glory.
He's simply breath-taking, isn't he?
Matthew Smith and Will Jardell's kiss on America's Next Top Model
Matthew found romance on the show America's Next Top Model, which is a not-so-romantic show. Smith and his fellow model Mirjana had some sort of connection but it didn't progress because of the latter already being in a relationship.
Later, Matthew Smith and Will Jardell shared a kiss when all the contestants of the show were on a night out all drunk and crazy. This followed other participants pushing and questioning Matthew to define his sexuality to everyone.
Will came forward to support him and said that he could choose to be and do whatever he likes without having to define it at all. About this whole mess, Matthew had a very simple yet clear opinion. He said that he doesn't believe in giving any labels to one's sexuality. He is open to exploring everything around him but doesn't accord to labelling.
Good-looking, talented, witty and opinionated. That's Matthew Smith for you!