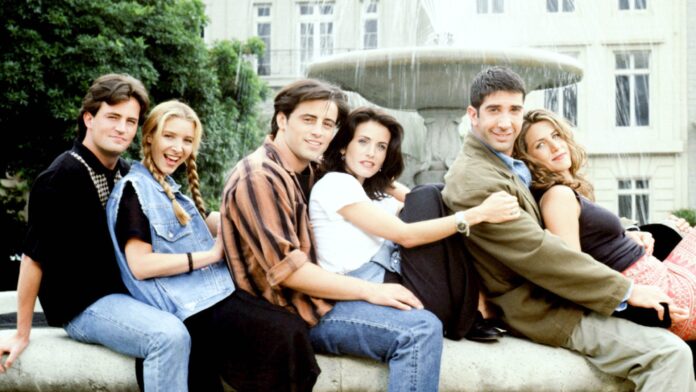 Friends is an American TV series, which was released on September 22, 1994, to May 6, 2004. It has ten seasons containing 18 to 24 episodes per season.
In which six friends in their 20s and 30s life stay together in Manhattan, New York City. It is famous for the comedy and sarcasm which they played mostly in one house.
The chemistry between their cast is so deep in the reel life as well as real life. That there are many gossips and facts are coming out till today. We already know all the relationships between the cast of Friends.
The famous topic about friends cast is
Friends Matthew Perry 'has always been in love' with on-screen wife, Courteney Cox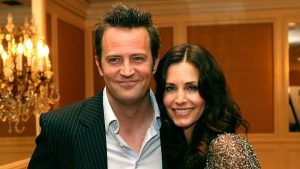 According to the reports, Matthew Perry was always in love with Courteney Cox, who was his partner in the series Friends.
Matthew Perry is a 50-year-old actor who played the comical male character, chandler bing in Friends had fallen in love with His on-screen wife, Courtney Cox. These two played the roles of head over heels couple in the television show Friends.
Few sources tell that he also expected his real life to follow the script of his reel life as he always has been in love with her; they also added that he could never overcome it properly.
The 55-year-old actress Courtney Cox recently uploaded a photo of her and her reel hubby on her Instagram handler,
revealing that they had met after long.
"Guess who I had lunch with today… I KNOW! Could I be happier? #Realfriends", was the
captioned, she gave.
Relationships of Courtney Cox
Cox and David Arquette were married between 1999 and 2013, and they have a daughter
named Coco. Since 2013 she has been dating Johnny McDaid, who is guitarist Snow Patrol.
Relationships of Matthew Perry
Perry has various histories about his contacts with many well-known stars. Before Perry has a relation with Julia Roberts and Yasmin Bleeth. His most recent affair was with  Lizzy Caplan, whom he dated till 2012.
Sources say the original cast members of the series (Jennifer Aniston, Lisa Kudrow,
Courteney Cox, Matt LeBlanc, Matthew Perry and David Schwimmer) are going to appear in
a Friends TV meeting special accompanying with the co-creators David Crane and Marta
Kauffman.