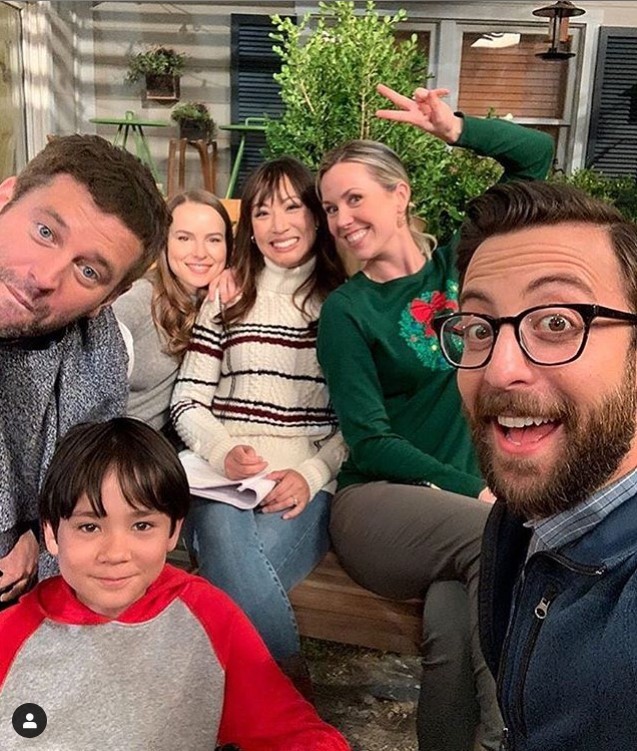 Netflix is the platform where a mixture of emotional reactions gets revealed. Some like it and those who don't switch to other emotions. Having failed to impress with the previous series alike Disjointed and All About the Washingtons, 'Merry Happy Whatever' is trying to create another try.
The series has struggled to impress critics, analysts. But, the fan's support is carrying Merry Happy to a second chance in the second season.
CONTEXT OF THE STORY WITH THE CAST
Family time at Christmas isn't for the faint-hearted, especially for Don, the ruler of the family.  He tries to balance the stress and demands of his family every now and then. The same he is doing for his complicated family during the Christmas season. 
The story starts when his youngest daughter comes home with her new boyfriend, Matt. The Los Angeles–based duo Emmy (Bridgit Mendler) and her musician boyfriend, Matt (Brent Morin) fly to Philadelphia for the holidays. This is Matt's first time meeting Emmy's family. Not only the meeting but managing her father too. Her stern, strict, traditionalist police officer father Don Quinn (Dennis Quaid). From the very beginning, it's been clear that Don doesn't like Matt. so as he comes to ask for his daughter's hand, the officer strictly says 'NOO!!'
With these plots, it's easy to guess that there gonna a silly game tom and jerry between the father and son-in-law-to-be. But, here comes a twist in Merry Happy Whatever. It goes beyond the simple. It becomes a just-for-laughs comedic approach. The series has a similar feel of teaching modern values by breaking down the traditional and long-standing, problematic, sexist, "unquestionable" thinking.
Although, By the end, Don becomes more open-minded. He declares to take new beliefs. Don accepts he has over the traditionalist approach. Moreover, He also accepts his meddling done in his children's lives.  
Has Merry Happy Whatever been renewed for season 2?
Till 9th, Dec 2019 Netflix has not renewed any official status. At the time of writing it has yet to approve the renewal status of Merry Happy Whatever. But Netflix could use Merry Happy Whatever as an annual Christmas release alike another holiday such as Independence Day and Halloween.
we can expect the future of the series. Though Netflix doesn't make renewal announcements within the first few weeks of a series debuting, so we have to wait for at least a month for the current status. 
Merry Happy Whatever season 2 release date
This is not officially spoken that Merry Happy Whatever is renewed for a second season by Netflix. If we are to assume the series does, the most logical release date would be the holiday season 2023.