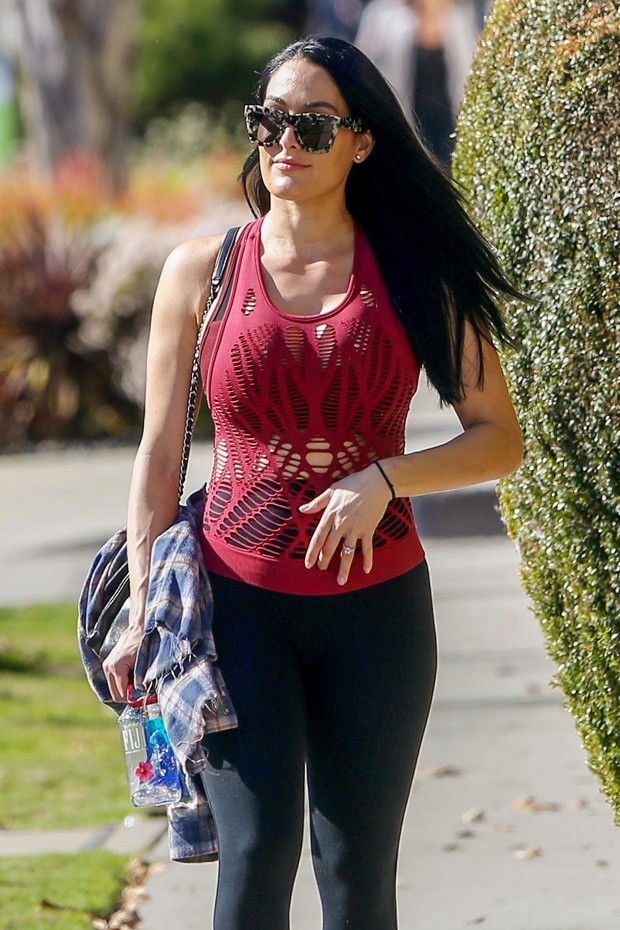 Retired WWE superstar Nikki Bella addressed their fans about the feeling of happiness by sharing an Instagram story about how she feels about her baby.
Nikki Bella shared an Instagram story about her feelings and her absolutes favourite of her Motherhood period. With an emotional tone, she wrote, "Exhausted but BEYOND HAPPY". "It makes me emotional how in love with my baby boy I am!, I barely sleep to just be with him every second!."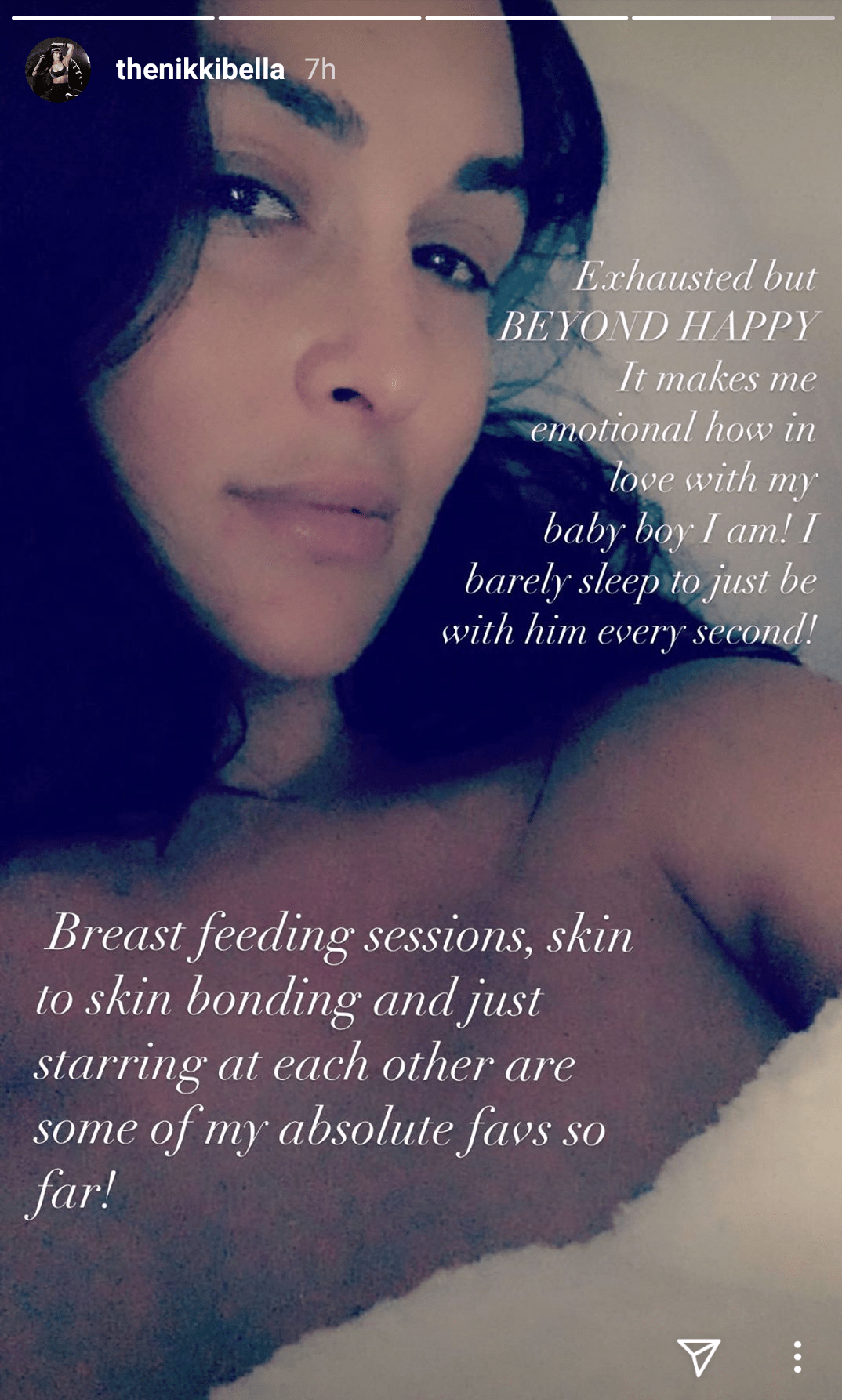 With sharing the emotional happiness, she let fans know about her favourite part of motherhood is 'Brest feeding', 'skin to skin bonding' and 'staring at each other all the time'.
While having a happy moment we all know the hardships Nikki Bella and Artem Chigvintsev went through.
The couple met at the season 25 of ABC show in 2017 after which they became friends. And after breaking up with John Cena, they became more than friends and had a romantic relationship.
Despite the language barrier, Bella told one month before the pregnancy on Health of her PCOS (PolyCystic Ovary Syndrome), which killed her fertility. But after getting the right treatment and freezing her eggs, she succeeded on becoming Mom.
After which she posted a sonogram photo of her baby on twitter announcing pregnancy by captioning "Mama has felt it".
OMG ???❤️❤️?? #TotalBellas @BellaTwins @artemchigvintse pic.twitter.com/xk5ajaw7GS

— Bella Twins ❤️✨???‍♀️ (@BrieNikkiQueens) June 12, 2022
Altho having hardships, fans felt relief after seeing sweet selfie with gorgeous glowing mama's story. And having positive thoughts on having a baby.
Besides Nikki Bella, Brie is about to give birth twins; Brie tweeted, "The last few days have been truly incredible! Such a beautiful learning experience, still is, and wow a love like this! Everything you all have said it would be! I've never smiled so much with such little sleep. I'm in heaven! I'm so happy!!"
Also read: Merry Happy Whatever: season 2, After Flop Season One Will It Overcome the Critics?