Gigi Hadid turned 25 on 23rd April. Much to their fans' surprise, Zayn and Gigi were together and had a blast!
So, Gigi posted a boomerang with Zayn Malik and her sister Bella Hadid holding balloons of numbers 2 and 5. Since then, Gigi and Zayn's fans have been super happy after knowing that they are still together. Though it was already clear, this post gave them an official confirmation.
Gigi has been spending the lockdown time on her family's farm in Pennsylvania. After her posts, it is clear that Zayn is also there with her. Everyone who loves Zayn and Gigi together is going crazy!
Gigi Hadid's birthday celebration
The main highlight of Gigi's birthday was obviously her boyfriend Zayn. Besides, she expressed her immense excitement for the Bagel cake that she got as a surprise. It was baked by the famous American baker, Buddy Valastro. In her post, she described it to be a dream come true and an emotional moment for her.
CUTENESS ALERT! Check out the 6th picture in the above post. 🙂
In the Instagram post that Gigi shared, she said that she was grateful for the happiness and health of her loved ones. Also, she missed a lot of them on her birthday.
She also said that it was the "sweetest birthday". Of course, she had the sweetest person by her side on her birthday! Zayn Malik and Gigi look so happy!
Are Zayn and Gigi together?
We know that this one is no brainer. But, considering the number of ups and downs that their relationship has faced, this question remains constant most of the time.
But, this time, you can safely believe that Zayn Malik and Gigi Hadid are still together. The couple started dating in 2015 and have been undoubtedly the most adorable and favourite celebrity couple. Their relationship gained all the attention after they got all close and cozy in an afterparty of an award event.
Since then, their relationship always seemed to be an 'on and off'. Their cute Instagram pictures and videos continued to make them the most loved pair. No one really knows when there were rumours and when they actually split. But, fans have always been looking for signs of Gigi and Zayn getting back together every time breakup rumours spread.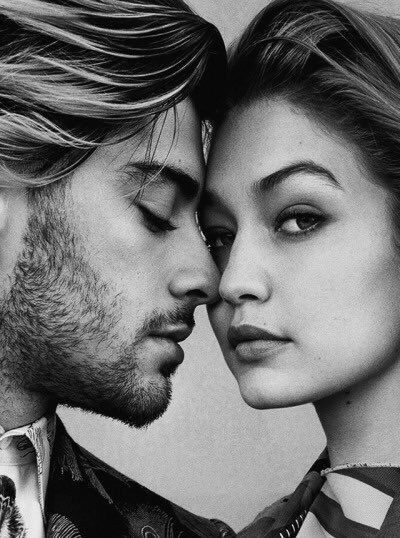 Reportedly, they broke up at the beginning of 2019 after more than 3 years of being in a relationship. But again, right from the start, their social media activities have been very fluctuating to guess the status.
Zayn Malik and Gigi Hadid's reconciliation
Speculations about their patch-up started surfacing in December 2019. The following month, on Zayn's birthday in January 2023, they were clicked together holding hands and going somewhere. This led to a wave of happiness among all their well-wishers.
Now, Gigi has confirmed their reconciliation by posting these pictures of her birthday celebration with Zayn. And, they continue to look as cute and wonderful together as they did years ago!