Mission: Impossible film series is possibly everyone's favorite action spy series. There have been 6 installments by the franchise so far and the charm hasn't gone anywhere. Mission: Impossible 7 is the next film in the series and is one of the most awaited films currently. The team is soon going to restart shooting for the film. Also, there's a pleasant surprise waiting for you. Keep reading to know.
Production process and filming will restart soon
The Tom Cruise starer film's production process was put on a hold due to the outbreak of coronavirus globally. As per reports, the filming will restart in September this year. Also, outdoor scenes will be shot first as soon as the filming of Mission Impossible: 7 begins again.
The assistant director of the movie, Tommy Gormley has reportedly stated that the shooting in all the pre-decided locations and countries will begin in September. This will be done as soon as foreign air travel will get a green signal. So, the team is quite confident about restarting the filming of the project.
When is Mission: Impossible 7 likely to arrive
If things go as planned by the team, we can expect the movie to release on November 19, 2022. This was the official release date announced by the makers. But, the shutting down of the process due to coronavirus pandemic might cause a delay in the release of the film.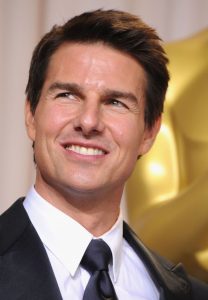 The team was about to shoot for the film in Venice prior to the worldwide lockdown due to COVID-19. Sources suggest that Great Britain will be the first shooting location once the project resumes.
Good news for Mission Impossible fans
Though the delay in filming and release has been a source of disappointment, there's one thing to be happy about as well. The makers have officially confirmed that Mission: Impossible 7 will be followed by a sequel! Furthermore, ace director of the film series, McQuarrie will be directing that film as well.
Also, on the 15th of January 2019, the main lead of the film series, Tom Cruise posted a picture on his Instagram handle. In the caption, he signaled Mission Impossible 7 and the next movie as well. You can have a look at his post below.
The project has still not been given an official name by the makers. If we trust some inside sources, it will probably be named Mission: Impossible 8. The eighth film in the franchise has been given a release date of November 4, 2022.
So, brace yourselves to have a great time watching two more movies of your favorite series soon!