Netflix, the streaming giant, is going to make a movie based on the 1999 World Cup-winning team women's soccer team. Netflix recently announced about it. This streaming giant won the rights to the book of Jere Longman after rounds of competitive bidding over it.
The book of Jere Longman is The Girls of Summer: the U.S Women' Soccer Team and How It Changed The World. After winning the rights, Netflix decided to turn it into a movie.
What's the 1999 World Cup winning US Women's Soccer Team up to now?

We checked in with @JulieFoudy, @MiaHamm, @MichelleAkers10, @joyfawcett14, @KristineLilly, @BriScurry, Carla Overbeck, and @brandichastain to find out! pic.twitter.com/FFYPkXjHo5

— NetflixFilm (@NetflixFilm) May 12, 2023
The story will follow the journey of the women's team, where the team owns the World Cup on home soil. The final match took place in the Rose Bowl, Southern California. It was a historic moment.
Also Read – Captain Marvel and Supergirl have some Shocking Similarities! Why do they have the same last name?
It has some of the most epic moments like after scoring the winning penalty kick, Brandi Chastain fell to her keens and ripped her shirt off in sheer happiness. Her penalty kick broke the tie of 0-0. Their opponent was Chiana.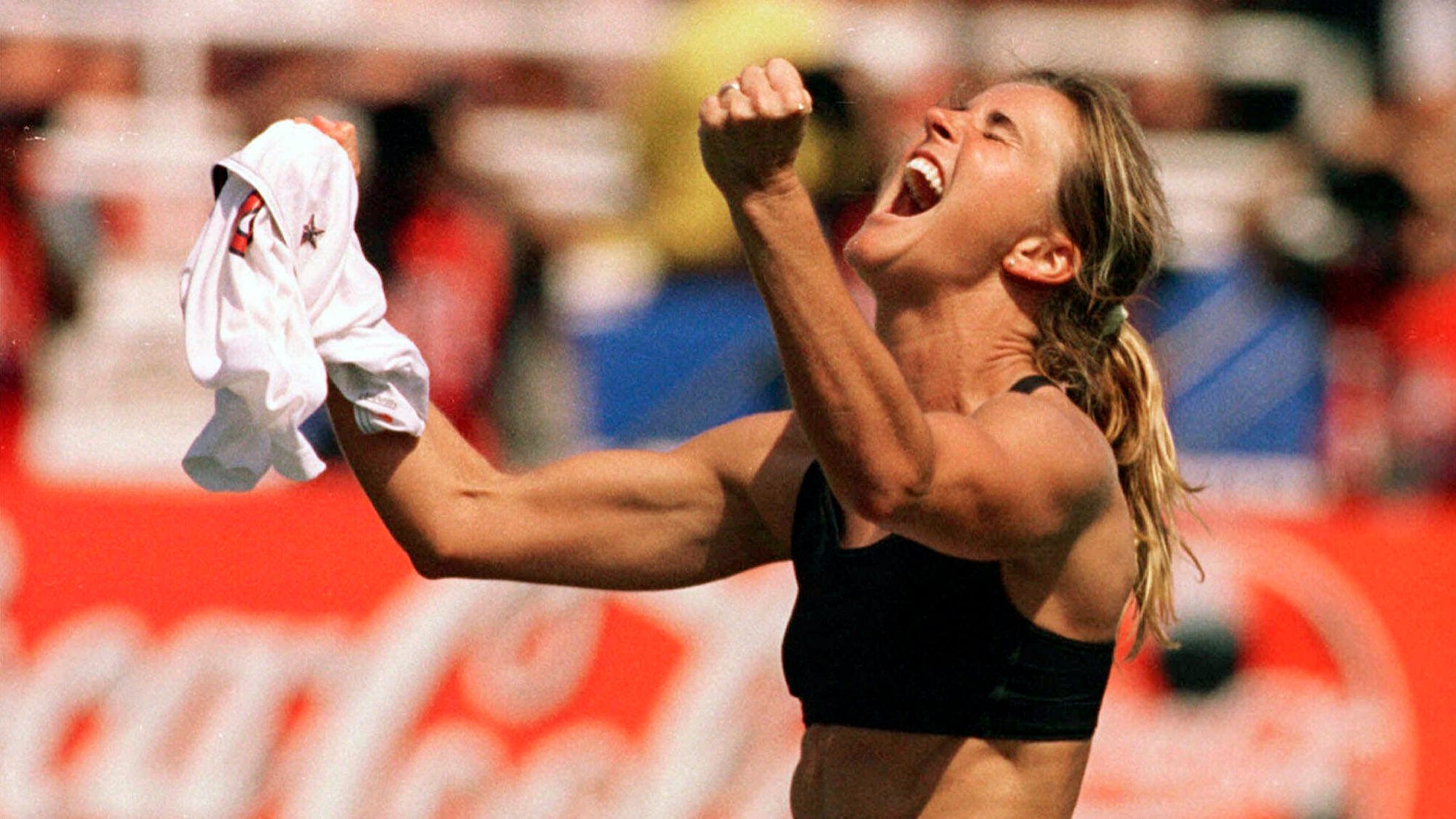 Tendo Nagenda, Vice President of Netflix, said, "Watching the USA team that summer made me forget I had no money and little more than a dream to feed me. That team, that goal, and Brandi Chastain's unforgettable reaction–in which she ripped off her shirt and dropped to her knees in astonishment–made me believe I could do anything, and do it my way."
The film will be produced by – Liza Chasin, Ándale Productions' Hayley Stool, and Ross Greenburg of Ross Greenburg Productions.
We will soon be able to see everything that leads to the iconic moment of breaking the 0-0 score and making history.n