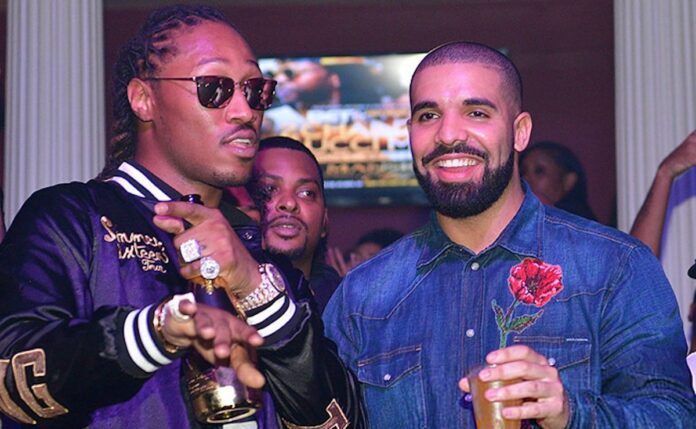 On Friday night, Our favorite rappers were spotted inside a McDonald's dining fast-food. In uniforms and also working behind the counter. And guess what they are were shooting the new video.
The rappers were captured at the re-branded fast-food with also 21 Savage and producer Mike Will Made-It.
Here is the video shared by a fan
Drake & Future were spotted shooting a music video serving McDonalds ? pic.twitter.com/xauY8G06yk

— FUTURE FANPAGE (@FreeBandHndrxx) December 20, 2019
In this 10 second clip, we can clearly see that Drake is standing beside the counter and the Future is talking with people standing at the backside. Aone fan was so lucky to find Drake and Future at the normal restaurant.
It was quite imaginary to find the best rappers of the time at the normal restaurant also in the uniform doing the stuff behind the counter and serving the people at a restaurant. Footage shows that the duo surrounded by a camera crew, who were continuously shooting a video.
Instagram viral post
 

 

View this post on Instagram

 
The shooterr has uploaded this picture of Drake and Future along with 21 Savage and Big bank.
Captioned with " Ima tell my kids this was the JACKSON 5. #Shotbyshootrr ".
Rumors are coming regarding Drizzy and Future teaming up again. And maybe this music video confirms the rumors. The future recently give a new song on social media featuring Drake.