Franchise: Travis Scott's Latest Song With Young Thug & M.I.A. Has Fans Going Crazy- On this Friday (Sept. 25), the Houston rapper released his new single. The single named "Franchise" featuring Young Thug and M.I.A. It Produced by Chase B.; the new song finds La Flame rapping over a menacing instrumental fun to watch that. "Cactus not no ice tea/Got 'em bamboozled like I'm Spike Lee (Ah)," he rhymes in mood. "You need more than Google to find me
(oops) (Ah)/I just called up baby, get her hyphy (Ah, ooh)/I just start the label to sign me/Uh, me and Chase connected like we Siamese (Woo, woo, woo)/We been on the run, felt like a crime spree."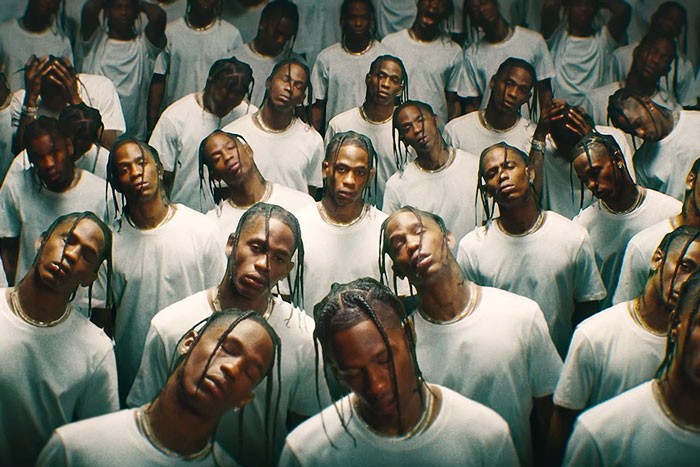 Franchise: Travis Scott's Latest Song details of the video:
The colourful video shot in the U.K. and at Michael Jordan's insane Chicago-area mansion delight to watch. And it premiered in IMAX theatres Thursday night and enjoyed. And ahead of showings of Christopher Nolan's Tenet, which is soundtracked by Scott's song "The Plan." The rapper has also streamed a lyric video, a visualizer Which was a hit. An inside-the-studio look to "fully build out the world of 'Franchise(woohoo).'"
Earlier Thursday, Scott showed up on social media a note of encouragement from Nolan. "Travis — Love the video (on film, no less or no more!)," it said. "I can't wait to hear it on the IMAX speakers, and see those sheep stampede across the giant screen as part of a Travis/Tenet/Travis sandwich! Great work, Chris."
The music video goes on and features the 45-year-old Walk With Me star and the What's The Move star. Scott took this as an opportunity before the music video released and revealed a note from director Christopher Nolan. The director who encouraged him for the music video and loved him to be feature.
Scott has also announced an upcoming work with Cudi while he also launched his own Travis Scott Meal at McDonald's(woohoo). 
Read more: Tony Lanez Finally Talks About 'Money Over Fallouts' Shoot by Meghan…