If you are looking for a beautiful place to visit rich in history without all the restrictions and limitations you might find in other countries, then you should look into visiting Romania. Now is the perfect time to plan a trip because the country is still very open, where you can wander into a church or other historical building without waiting for a tour or having an appointment and take as many pictures as you want. This is starting to change because of the interest in Romania as a tourist destination, so if you want to take advantage of the free and easy spirit of the country, plan your trip now. Romania was under a communist regime until the late 20th century and during that time, a lot of the historic buildings fell into disrepair or were demolished completely. If you are a history buff, there are still many places that made it through and are starting to get a much-needed facelift. There are many other reasons to visit Romania for your next vacation.
1. Architecture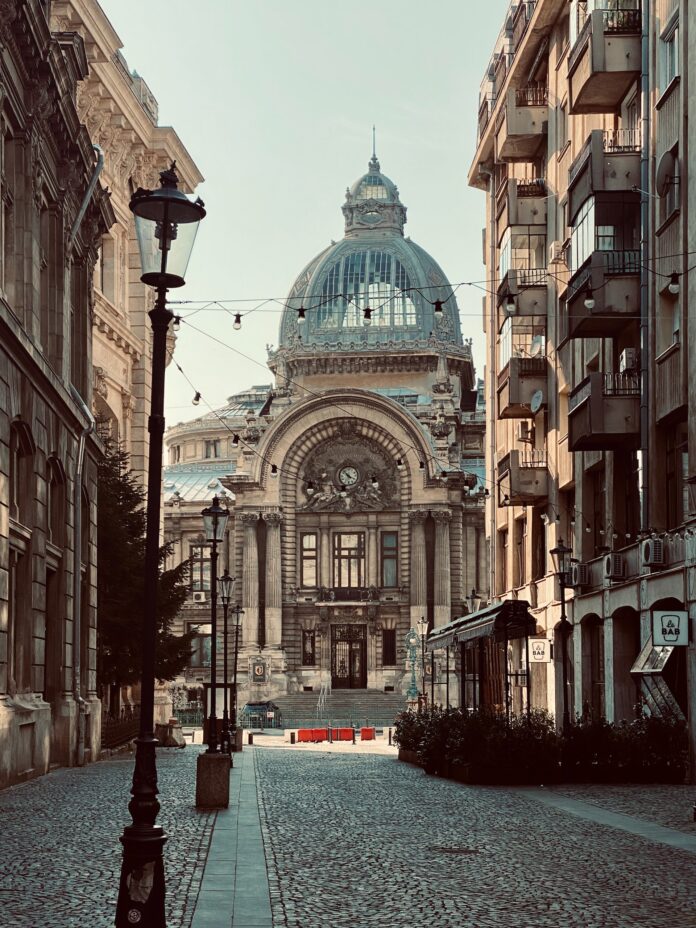 For those who have a deep appreciation for architecture from the 19th century, you should add Romania's capital city Bucharest to your agenda. You will be able to explore beautiful buildings built between World War I and World War II which have been kept up and are just waiting to be admired. There is some modern decor scattered throughout these architectural marvels, but there are still many interesting places for those history buffs to visit.
The city of Bucharest has begun to give its downtown core a facelift so you will see a lot of old buildings that look like they are in great shape. There are other areas, however, that are still in a state of disrepair which can be an interesting excursion in itself. These old buildings still retain a haunting beauty with their exposed brick and overgrown vines that hint at the years of turmoil they have survived.
2. Beautiful scenery, fortresses and castles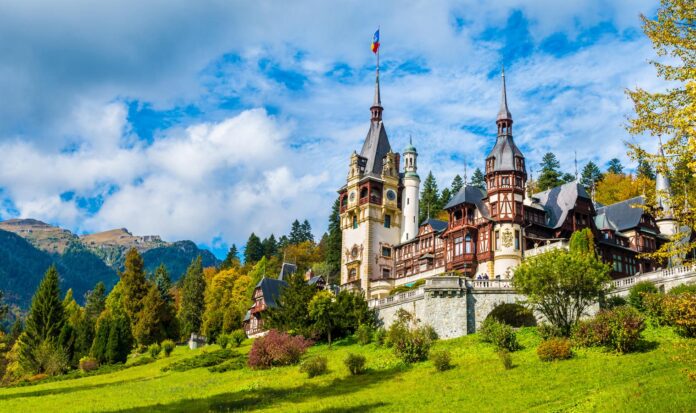 Romania features unique scenery featuring rolling hills, stunning mountain peaks and an array of lakes, rivers, and streams that will have you staring in quiet amazement. If you follow one of the highways that run through the Carpathian mountains you will see amazing scenery at very high altitudes and travel on heart-stopping winding roads that overlook deep ravines.
You will also come across some spectacular castles that were reopened to tourists in the 1990s after the fall of the communist regime. Castles like Peles located in Sinaia, which cost close to 120 million dollars to build, are open to the public as a museum and some amazing architecture are on display. You will also learn the rich history of the castle as the hunting retreat of the King of Romania, Carol I of Hohenzollern. The royal family was forced to give up the caste during communist rule and so from 1947 to the late 1980s, the castle was only accessible to the military.
Other fortresses and castles to see in Romania include:
Bran Castle
Corvin Castle
Mogosoaia Palace
The Citadel of Alba Iulia
The Fortress of Râsnov
The Fortress of Slimnic
The Fortress of Rupea
The Church-Fortress of Biertan
The Ruins of the Fortress of Saschiz
If you are a fan of the legend of Count Dracula of Transylvania, Bran Castle may be of special interest to you as it was a gift to the princes of Transylvania and is rumored to be the setting of Bram Stoker's popular novel.
3. Affordable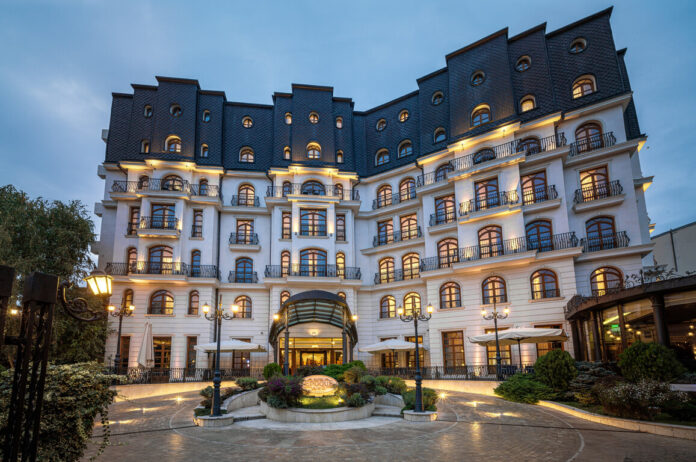 Romania is still one of the most affordable vacation destinations and you can easily find affordable accommodations to suit any budget. It is also great for young people who want to backpack across Europe because the train tickets and plane tickets are cheap and will connect you to many different parts of Europe.
Affordable accommodations
Prices closer to tourist destinations in Romania will be more expensive than those you find in the outskirts, but they are still amazingly affordable compared to other places in Europe. If you want to visit Romania in style then take a look at the luxury lodging in Bucharest provided by HOLT where you can live like royalty for a modest sum. The beautiful properties offered by HOLT in Bucharest can accommodate your entire party and there is a price range available for anyone's budget. When you stay in a HOLT property, all of your needs are taken care of from transportation, ideas for day trips, nightlife and food. There are weekly and monthly discounts so you can extend your stay at a discounted price, and your accommodations are fully stocked with all the modern amenities you could hope for.
4. Beautiful churches and monasteries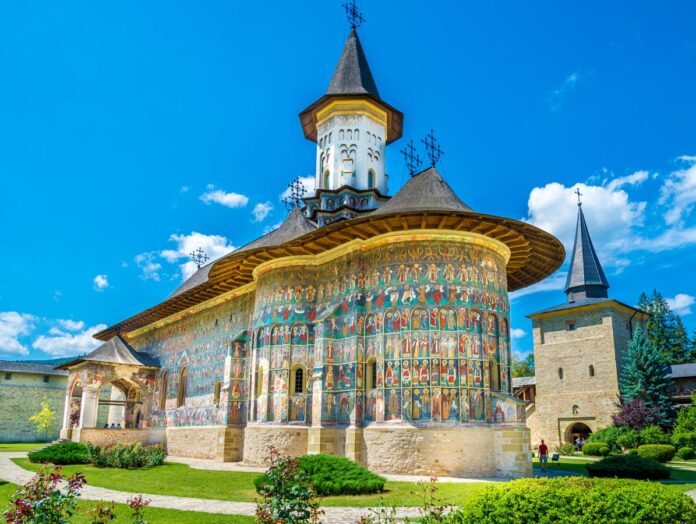 Fortunately, many of Romania's historical buildings of worship survived the communist regime, but sadly some were demolished. Of those that survived, the architecture and artwork are breathtaking and you could easily spend the day visiting one after another and seeing something different in each. Some destinations you may want to check out if you are interested in seeing these architectural marvels include:
The Painted Monasteries of Bucovina
This must-see attraction features a group of 8 Monasteries in northeast Romania. These churches were painted during the 15th and 16th centuries and some of the amazing interior and exterior frescoes feature biblical scenes from the New and Old Testament. It is believed these were the final resting places of the noble families in the area.
5. The Danube Delta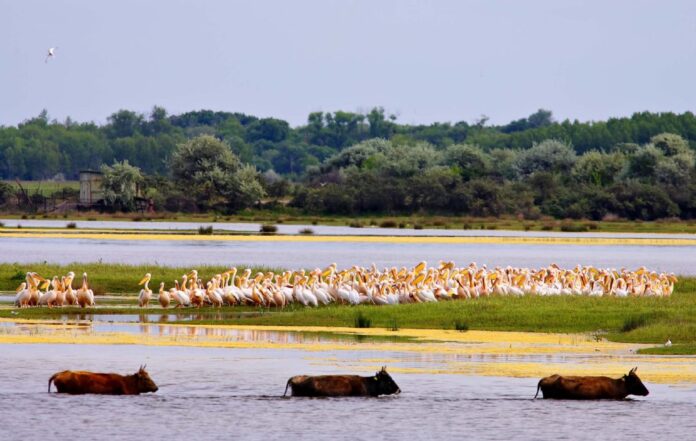 If you are a nature lover and bird watcher, the Danube Delta is 1.5 million acres of pure heaven in the form of marshes, streams and rivers that house over 300 species of exotic birds. This is a beautiful area that is sure to delight the birder who wants to see some new and unique types of storks, pelicans, cormorants, herons and terns.
When you are planning your next vacation, take a look at all that Romania has to offer and book your trip today. You will be pleasantly surprised!