For all the movie geeks out there, we bring to you exactly what you were looking for!
All the upcoming December 2k19 movies are listed down with their release dates.
We know that you are bored, and the only way to cheer you up this December is amazing movies with the best cast and thrilling stories.
Below you will find every movie worth watching with their synopsis, so can easily choose that fits you best!
Bolshoi Ballet 2019-20: The Nutcracker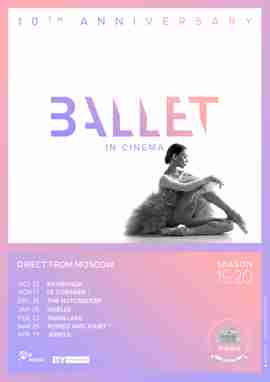 Release Date: December 15th, 2019
Plot Summary
On Christmas Eve, the mysterious Drosselmeyer brings a Nutcracker doll as a gift for his goddaughter Marie. At midnight, the doll mysteriously comes to life and finds himself in a battle led with the Mouse King, while Marie is horrified at first sight. The Bolshoi's magical Nutcracker production entertains audiences of all ages. It brings them on a whirlwind journey of enchantment with rising star Soloist Margarita Shrainer, who perfectly embodies Marie's innocence and joy. The supremely elegant Principal Dancer Semyon Chudin as her Nutcracker Prince stars alongside Margarita. This movie is an epic holiday classic accompanied by Tchaikovsky's beloved score.
Genres: Live Theatre
Production Co: Bolshoi Ballet
Distributors: Fathom Events
Crown Vic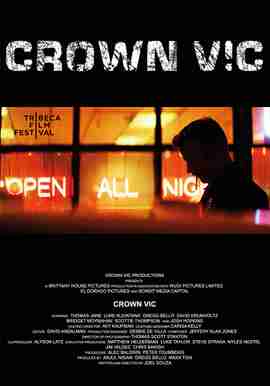 Release Date: December 18th, 2019
Plot Summary
Crown Vic is a tale of one memorable night in the life of two cops in LAPD's Olympic Division, a veteran patrol officer Ray Mandel and his trainee, ambitious rookie cop Nick Holland. Out there, two cop killers are on the loose and looking for more targets, when Mandel and Holland must contend with a city about to boil over. Jack VanZandt plays the role of an unhinged rogue cop-out for payback running wild in their patrol zone. As the night passes, Mandel finds himself in the fight against time to find a missing girl as he and Holland prowl the dangerous streets of LA in their police car, with nothing to protect them from the cop killers except the sheets of metal and glasses.
Cast: David Krumholtz, Scottie Thompson, Thomas Jane, Bridget Moynahan, Luke Kleintank, Gregg Bello, Josh Hopkins
Director: Joel Souza
Genres: Action, Crime, Drama, Mystery, Thriller
Production Co: Brittany House Pictures, El Dorado Pictures, BondIt Media Capital
Distributors: Screen Media
Star Wars: The Rise of Skywalker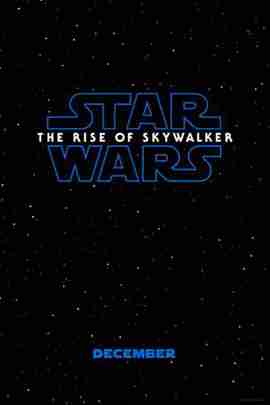 Release Date: December 20th, 2019
Plot Summary
Lucas film and director J.J. Abrams are all set to take their viewers on an epic journey to a galaxy far, far away with Star Wars: The Rise of Skywalker. This movie will mark the riveting conclusion of the original Skywalker saga, where new legends will be born, and the final battle for freedom is yet to come.
Cast: Domhnall Gleeson, Carrie Fisher, Mark Hamill, Oscar Isaac, Adam Driver, Daisy Ridley, John Boyega, Lupita Nyong'o
Director: J.J. Abrams
Genres: Action, Sci-Fi, Adventure, Fantasy
Production Company: Lucasfilm, Bad Robot, Walt Disney Pictures
Distributors: Walt Disney Studios Motion Pictures
Cats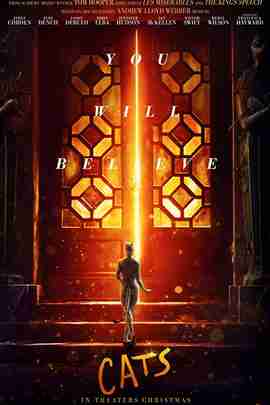 Release Date: December 20th, 2019
Plot Summary: 
This story revolves around a tribe of cats called the Jellicles. In this tribe, the cats have to decide yearly which one will ascend to the Heaviside Layer and come back to claim a new Jellicle life.
Cast: James Corden, Ray Winstone, Judi Dench, Rebel Wilson, Idris Elba, Jennifer Hudson, Ian McKellen, Taylor Swift
Director: Tom Hooper
Genres: Animation, Comedy, Drama, Family, Fantasy, Musical
Production Co: Working Title Films
Distributors: Universal Pictures
1917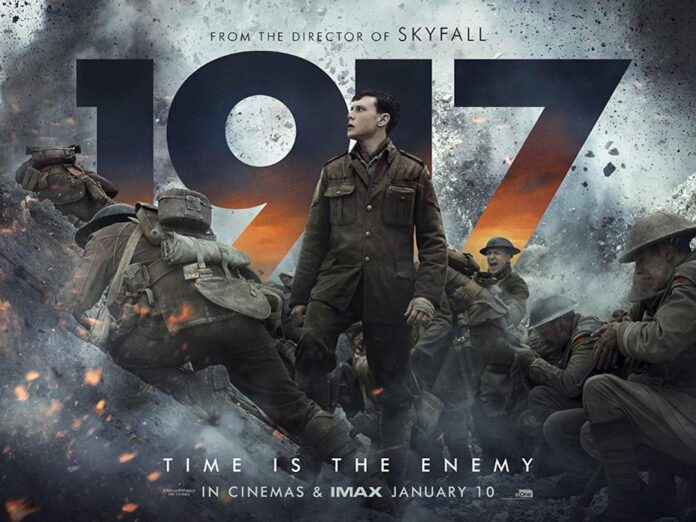 Release Date: December 25th, 2019
Plot Summary
At the fighting odds of the First World War, two young British soldiers are given a seemingly impossible mission. The role of the soldiers is being played by Schofield (Captain Fantastics George MacKay) and Blake (Game of Thrones Dean-Charles Chapman). To stop a deadly attack on hundreds of soldiers, the duo must cross enemy territory racing against time and deliver a message. Moreover, Blakes's brother is among those soldiers.
Cast: Benedict Cumberbatch, Andrew Scott, George MacKay, Mark Strong, Colin Firth, Richard Madden, Dean-Charles Chapman
Director: Sam Mendes
Genres: Drama, War
Production Co: Amblin Entertainment, Neal Street Productions, DreamWorks, New Republic Pictures
Distributors: Universal Pictures
Spies in Disguise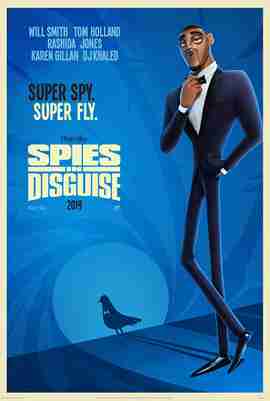 Release Date: December 25th, 2019
Plot Summary:
Super spy Lance Sterling, Will Smith, and scientist Walter Beckett, Tom Holland, are exact opposites of each other. While Lance is smooth, suave, and debonair, Walter is nothing close to that. But when the situation asks for, and nothing goes according to plan, this unlikely duo is forced to team up for the ultimate mission that will require a Lance to disguise into the brave, fierce, majestic pigeon. If Walter and Lance will not work, act a team, then the entire world peril. This Christmas, get ready for Spies in Disguise.
Cast: Will Smith, Ben Mendelsohn, Karen Gillan, Tom Holland, DJ Khaled, Rashida Jones, Masi Oka
Director: Nick Bruno, Troy Quane
Genres: Action, Adventure, Animation, Comedy, Family, Sci-Fi
Production Co: 20th Century Fox,20th Century Fox Animation, Blue Sky Studios, Chernin Entertainment
Distributors: 20th Century Fox
Little Women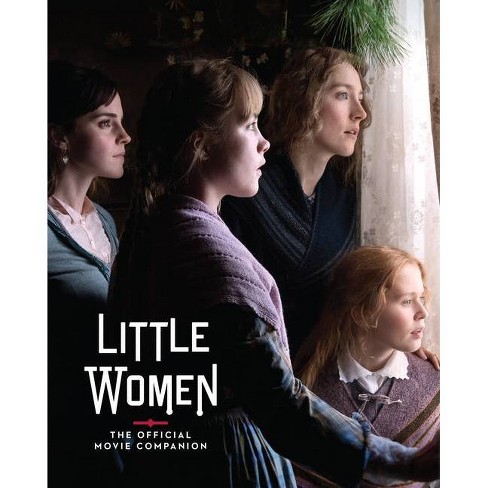 Release Date: December 25th, 2019
Plot Summary
In the aftermath of civil war, the life of four sisters in shown.
Cast: Emma Stone , Meryl Streep , Saoirse Ronan , Timothée Chalamet , Florence Pugh
Director: Greta Gerwig
Genres: Romance , Drama
Production Co: Columbia Pictures,Pascal Pictures,Sony Pictures Entertainment,New Regency Pictures,Regency Enterprises
Distributors: Sony Pictures Entertainment
Clemency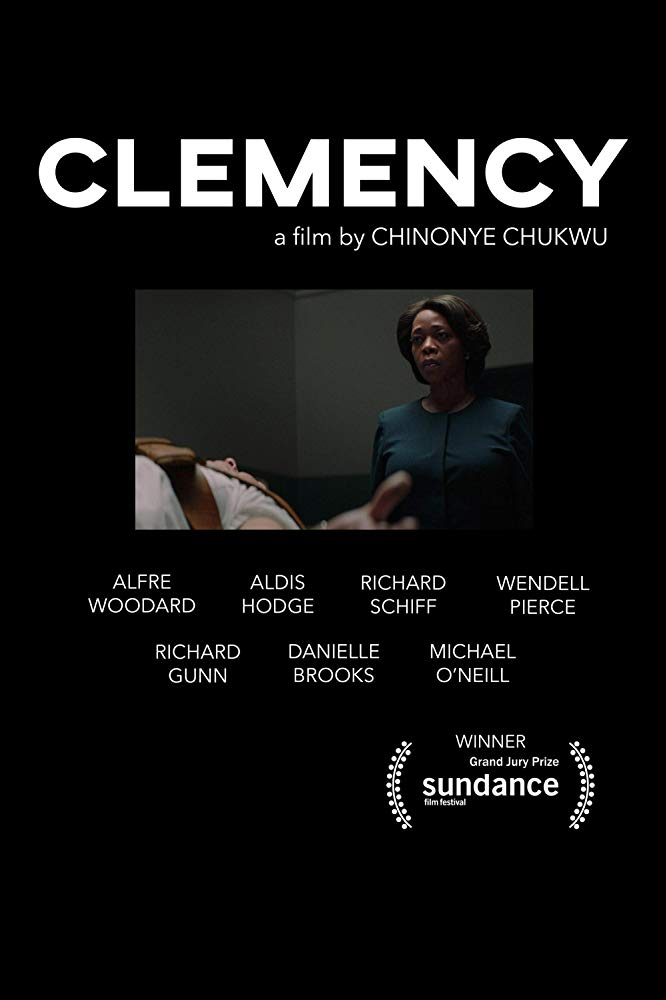 Release Date: December 27th, 2019
Plot Summary
Carrying out death row execution for years have taken a toll on prison warden Bernadine Williams. Before she prepares to execute another inmate, Bernadine must confront the psychological and emotional demons her job creates. Tables turn for her when she ultimately feels a connection to the man she is sanctioned to kill.
Cast: Wendell Pierce, Alfre Woodward, Aldis Hodge, Richard Schiff, LaMonica Garrett, Vernee Watson
Director: Chinonye Chukwu
Genres: Drama
Production Co: Big Indie Pictures, Bronwyn Cornelius Productions, ACE Pictures Entertainment
Distributors: Neon
Ordinary Love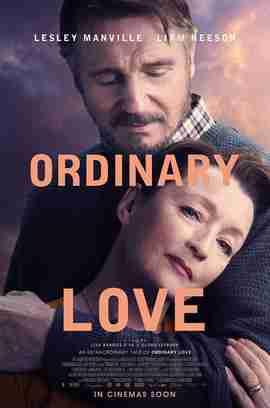 Release Date: December 31st, 2019
Plot Summary
Having been married for two years, Joan and Tom have ease of their relationship, which only comes from spending a lifetime together. The movie marks their depth of love, which expresses itself through tenderness and humor in equal parts. Over the unexpected course of events, Joan is diagnosed with breast cancer. The sequence of her treatment shines a light on their relationship as they are faced with the challenges that lie ahead and the prospect of what might happen if something were to happen to Joan. ORDINARY LOVE is a story about love, survival, and the epic questions life throws at every one of us at the time of death.
Cast: Liam Neeson, Lesley Manville, David Wilmot, Amit Shah
Director: Lisa Barros D'Sa, Glenn Leyburn
Genres: Drama, Romance
Production Co: Canderblinks Film and Music, Out of Orbit, Head Gear Films, Kreo Films FZ, Metrol Technology
Distributors: Bleecker Street