Star Trek: Discovery is all set to take to the screens and grab the widespread attention. With two successful seasons, the creators and the producers are confident that the upcoming instalment will also work wonders. However, we are here to know more about when the series premieres.
Netflix must be tired of this many releases in these months, right? Not really..it's a dream for streaming services when a big chunk of the audience is staying at home.
Coming back to the series, the Thirteen episodes each from the first and second parts have performed well. It seems like the developers are creating the right balance between new content and nostalgia.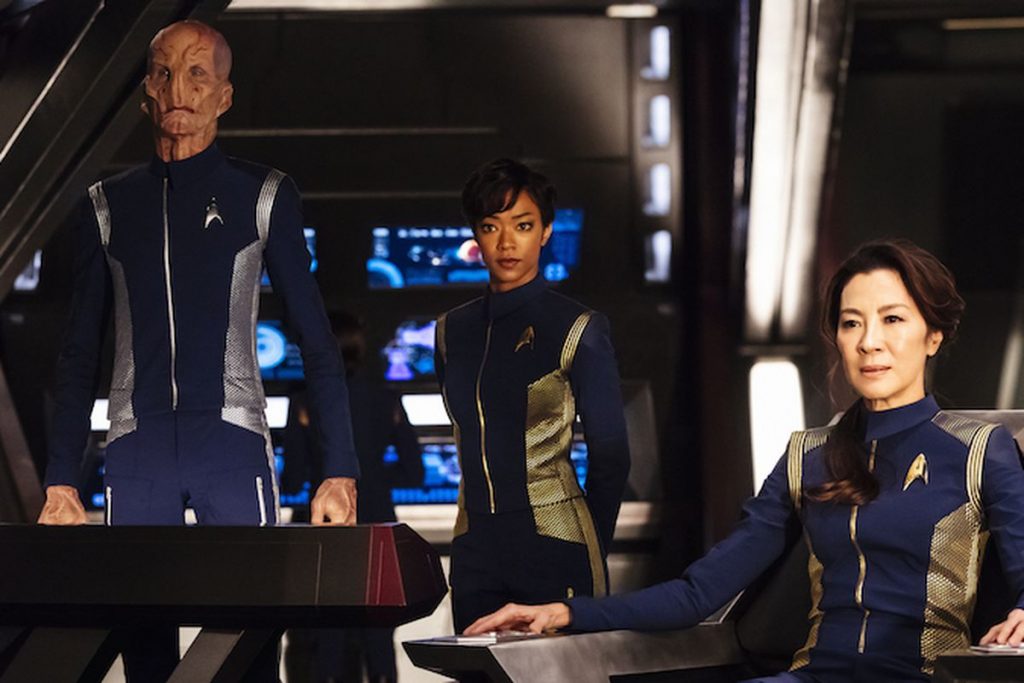 The scheduled release for the third season:-
Official announcement of the show has come out already so there's no more room for doubt. The viewers will be able to watch the first episode of the new season on October 15th, 2022. Episodes will be aired weekly on CBS Network in United States of America. Meanwhile, in Canada, Bell Network is the chosen one to broadcast the series.
On Netflix, the episode one of the third seasons will stream on October 16th.
Bringing hope to the future.
Stream the #StarTrekDay Official Trailer for the new season of #StarTrekDiscovery, premiering October 15, only on @CBSAllAccess. https://t.co/CZ5froqceJ pic.twitter.com/jQJ7BdW3rV

— Star Trek on CBS All Access (@startrekcbs) September 8, 2022
However, this isn't universal with the Television broadcast. In a lot of regions the initial premiere will come with Netflix, but that will occur after the season ends in the US.
Universal dilemma of the audience reviews after two seasons:-
Technology has changed so much over the last half-century that what is available to moviemakers and TV creators is so far advanced from the original series. Even from the days of TNG, Enterprise, and the others. Just have fun with the technical improvement instead of bashing it. Costumes, Set-Design and makeup work are extraordinary.
Some die-hard fans of the long-time classic seem to be holding onto the nostalgia a bit too hard. Obviously, with the advent of the year 2022, things are going to be very different from the retro period.
It's essential to appreciate the makers for thinking of new concepts rather than milking the predecessors.
The problem with this franchise has always been in its limited viewership. It has a compact but passionate and vocal audience. The shows kept getting cancelled due to the lack of audience needed to have a sustainable series. If CBS wanted to cater specifically to that audience of ageing Trek fans, then they would have tried to keep it as accurate to the original series as possible. However, it seems like with time, the show needs to go into a brand new direction.
Check out more articles like this on The Nation Roar:-
DC Legends Of Tomorrow: Season 6 Netflix Release Updates Here