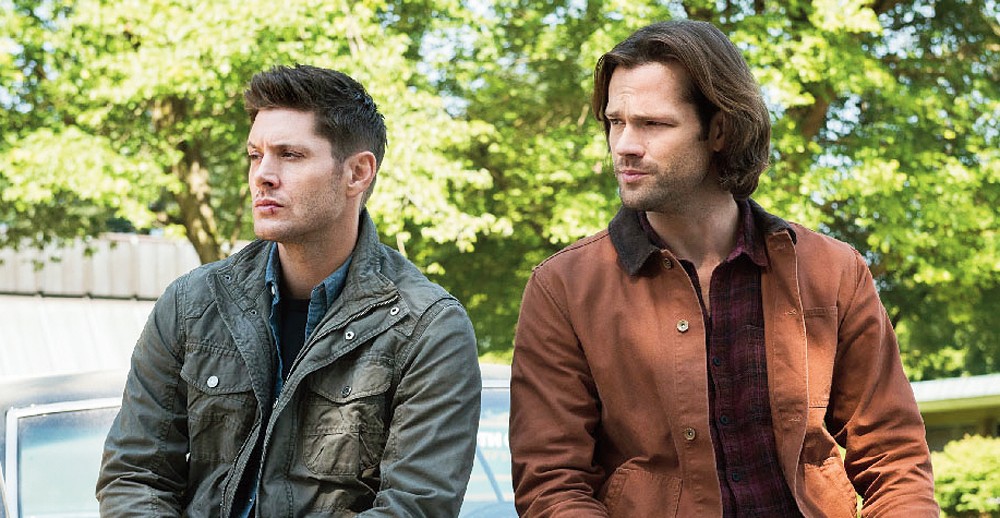 Supernatural is an American adventure, horror, mystery television series. Eric Kripke remains the developer of this series. It first broadcasted on The WB on September 13, 2005. After a year on The WB, it moved to The CW. The series aired for a total of incredible 15 seasons with 320 chapters.
Jared and Jensen!
After 15 years of this super journey with the Supernatural, the cast and crew bid a sad farewell. The main cast- Jared Padalecki and Jensen Ackles showed their appreciation to the fans and supporters on their social media.
Jared Padalecki also know as Sam Winchester in the series, shared a selfie on his Instagram page. He uploaded it as he set out for the Supernatural location for the last time. Padalecki captioned about how his head felt spinning, and the emotions remained high, but that there's still a bit of time left on the clock. He also thanks all for the implausible amount of love and support that they faced, in these final hours.
Jared and the other felt the irrevocable support. And Jared also mentioned that he'd check in soon, but, for now, he still had some of unfinished work first to finish.
Jensen Ackles, our beloved Dean Winchester, also posted on the last time he went for the Supernatural set to work. He posted a series of photos which also included one from the final day of filming. He captioned that he woke up at 6 am this morning. And that the alarm went off with a solemn tone. Jensen mentions how today marks as the final day of a 15-year journey. He noted that this series had changed his life forever. Jensen appreciated to the people he has worked with, also those who supported him all the way. Jensen says that saying thank you doesn't cover it and that there aren't any more words to describe the feeling. He feels very grateful for these memories that he will them preserve forever. At last Ackles mentions how unique of a journey now came to an end.
Supernatural ~
Even the Creator-Eric Kripke tweeted a photo of Jared and Jensen and described it as the first Supernatural scene that they shot. And that today's the last. He also adds that he feels thankful and loves the audience much more than we can imagine. Eric continues that it is over when we say it is over. Eric even pays his tribute to Kim Manners, of the Supernatural family.
This was the first #Supernatural scene we shot. Today will be the last. I'm grateful & love you all beyond words. But it's only over when you say it is, #SPNFamily. In the words of Kim Manners (RIP): Kick It In The Ass. #SPN @jarpad @JensenAckles @mishacollins pic.twitter.com/GXLqBkanPu

— Eric Kripke (@therealKripke) September 10, 2023
All the wordings show how the whole cast and crew remain sad about the ending of this fantastic long-running show.
Click here for more info about Power Book II: Ghost-The Character from Power is back again!