The Conners will be incorporating the coronavirus pandemic in their storyline this season. ABC unveiled the first poster of the cast posing  together for the new season, starring John Goodman, Sara Gilbert, Michael Fishman, Laurie Metcalf, and Lecy Goranson– wearing face masks with patterns resembling the famous Conners couch. ABC has not officially scheduled The Conners' return yet.
The poster was released during Thursday's Good Morning America, and Gilbert said that the show will "reflect" the current pandemic situation. "I think people … they want to see some version of what's happening in the world or in their lives," Gilbert, who plays Darlene, said. "I think it would be strange to just be sitting at a restaurant with a group of people in a scene when that's not what's happening in the world.", she added. Watch the interview here:
The show be will be trying its best to tackle the subject of the on-going pandemic situation while also not depending on it too much for the content. "There are storylines that touch on it. It affects each of our lives, in terms of our livelihood, the way it's affecting many people," the former The Talk co-host explained. She reported that there will be "a lot of storylines" that are not completely related to the COVID-19 pandemic. "You see masks, and you see things like that, but it's not always front and centre of every storyline," Gilbert said.
The Conners was one of the first shows to return to production post-COVID this summer. It was "wild" to be back on track with her co-stars, Gilbert exclaimed. The producers took "pretty extensive" safety measures, ensuring that the cast and crew were routinely tested for COVID-19, covered their faces with masks, and practised social distancing as much as possible. "I think no decision is being taken lightly right now. I think everybody, no matter who we are, are sort of weighing out what we can do and can't do, and what feels safe," Gilbert said.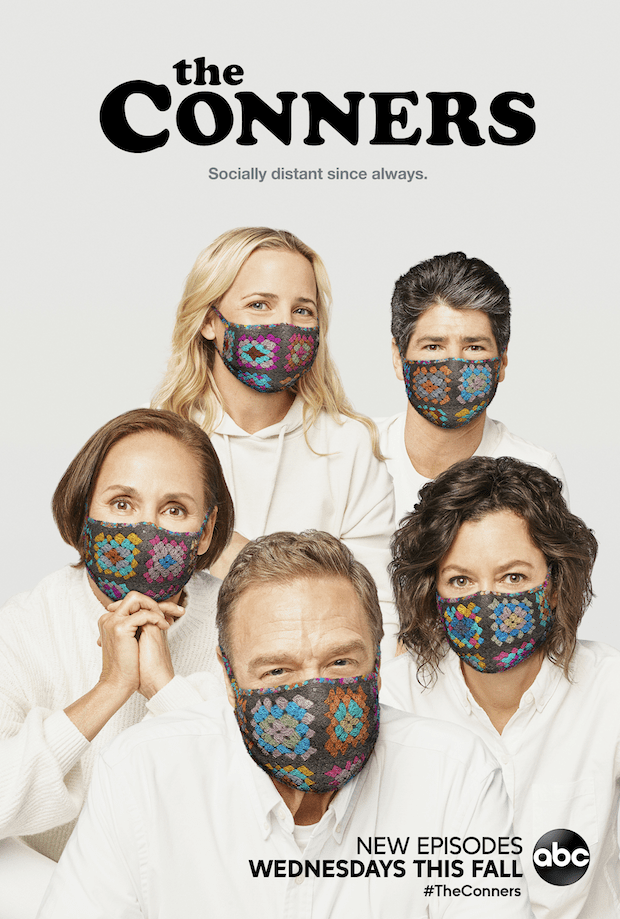 The third season was also filmed without a live studio audience. Executive producer Bruce Helford previously stated that the coronavirus angle would be "woven" into Season 3. "We're a show that reflects reality, so we're obligated [to address it]. I would think somebody in the family would be taking the jobs no one else wants, [like] working in grocery stores," he said, in a TVLine interview. "They'd be taking jobs that put them at risk because they need the money, like most of blue-collar America," he added.