The God of High School is one of if not the best-animated products in 2022. In an otherwise grim year for everything, including entertainment and the world in general, this is great. The supernatural, sci-fi and action genre isn't very rare but still fun in the universe of animes.
However, the source isn't Japan; this series comes from South Korea. The South Korean serialized manga is written and illustrated by Yongje Park. His vision and brilliance is always easily there to be seen, even for amateur viewers.
With every passing episode, the inaugural season keeps getting more and more enjoyable. The characters develop in a curious fashion with a quirky theme.
There's new buzz for the series loyal with the impending release of the Eleventh episode. Also, the climax of the first season will be set up by this episode.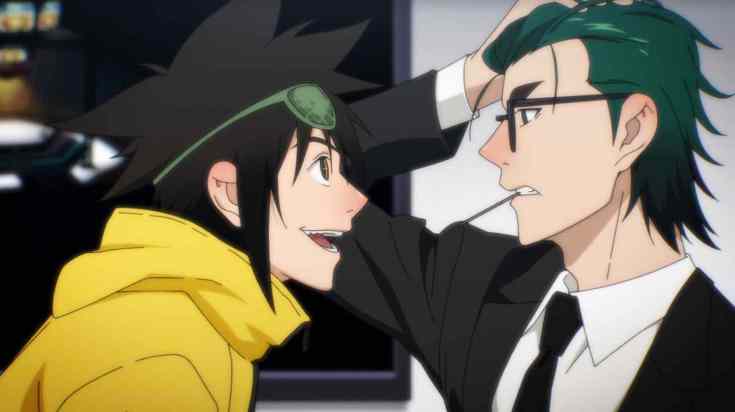 When and Where can we see the next episode?
Audiences will be able to see the progression of The God of High School on the 14th of September this month. The timings will stay the same as others, at 22:30 Hours of Japanese Standard Time. Meanwhile, there's no limit to the avenues where the episode will be available. Moreover, it's more about which anime streaming site gets it first.
Going by the rest of the episodes, this one will also be streamed on VRV, Crunchyroll, and Muse Asia's YouTube channel.
What can we expect from Episode Eleven:-
We can expect absolute fireworks from this upcoming episode. There is potential for this chapter to be the best in this season so far. All this, due to the final battle between Ilpyo and Jin. Initially, Jin looked like a superior competitor compared to Ilpyo. However, now since he is the central player, he certainly has the ability to overpower Jin. Alongside the progression of the more comprehensive story as well.
Also, it is curious to watch how Mori is using a variety of styles and continuously making himself a better fighter. Along with that, he's been working around to hide any chink in his armour. Hence, Mori might have another unpredictable move ready to use to defeat Ilpyo.
Anime fans will surely be rooting for this show when it's all set and done. In a world of remakes and spin-offs, this show offers something so unique and flavourful. Although the show is moving towards te end of the first season, we know there's always a possibility for a second soon.
Check out more articles like this on The Nation Roar:-
Saturday Night Live Season 46: Ego Nwodim Becomes Main Cast member