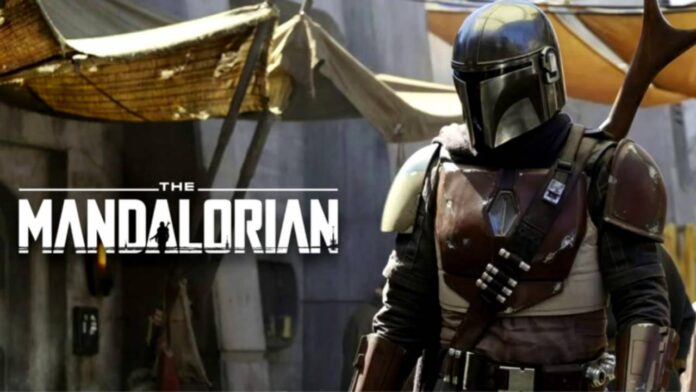 The Mandalorian Season 2 New Trailer Out: The Mandalorian Season 2 new trailer is out. Fans tune-up into Monday Football Night on ESPN. They gave an extra treat during the halftime of the football match. The new trailer for The Mandalorian Season 2  was shown on ESPN. Mandalorian fans let us jump in to know more about the railer and The Mandalorian Season 2.
The Mandalorian Season 2 New Trailer Out
The Mandalorian Season 2 will release just in 11 days. Season 2 of the adored Star Ward Television Series debuts on Disney Plus on October 30, 2023. Also, it new trailer released on their official Star Wars YouTube channel. Pedro Pascal comes back in season 2 as the title character. He continues his hunt to find a safe home for the most loved character, Baby Yoda. In the series, Baby Yoda has no formal name as he is still an infant and known by Baby Yoda.
The trailer starts with an X-wing pilot speeding through the sky. The ship states, "Razor Crest, Stand Down." it refers to the type of ship The Mandalorian is flying. The X-wing ship is following Mando's ship. As the X-wing tries to navigate through a scarp wall, it drifts and rotates on the ice. 
Mando, Cara and Greef
After the scene, it continues by showing Mando reuniting with Cara Dune (aka Gina Carano) and Greef Carga (aka Carl Weathers). Mando gives an update to both Cara and Greef. 'I'm here on business. I need your help. I've been quested to bring this one back to its kind,' he adds, while carrying Baby Yoda. Mando later shakes hands with Carga and then later shows his ship. 'If I can locate other Mandalorians, they can guide me,' Mando adds. Mando is now in the fighting area, as an alien tells him, 'This is no place for a child.' After the alien completes himself, All the guns are aimed at the Mando. He says, 'Wherever I go, he goes,' as the firing begins.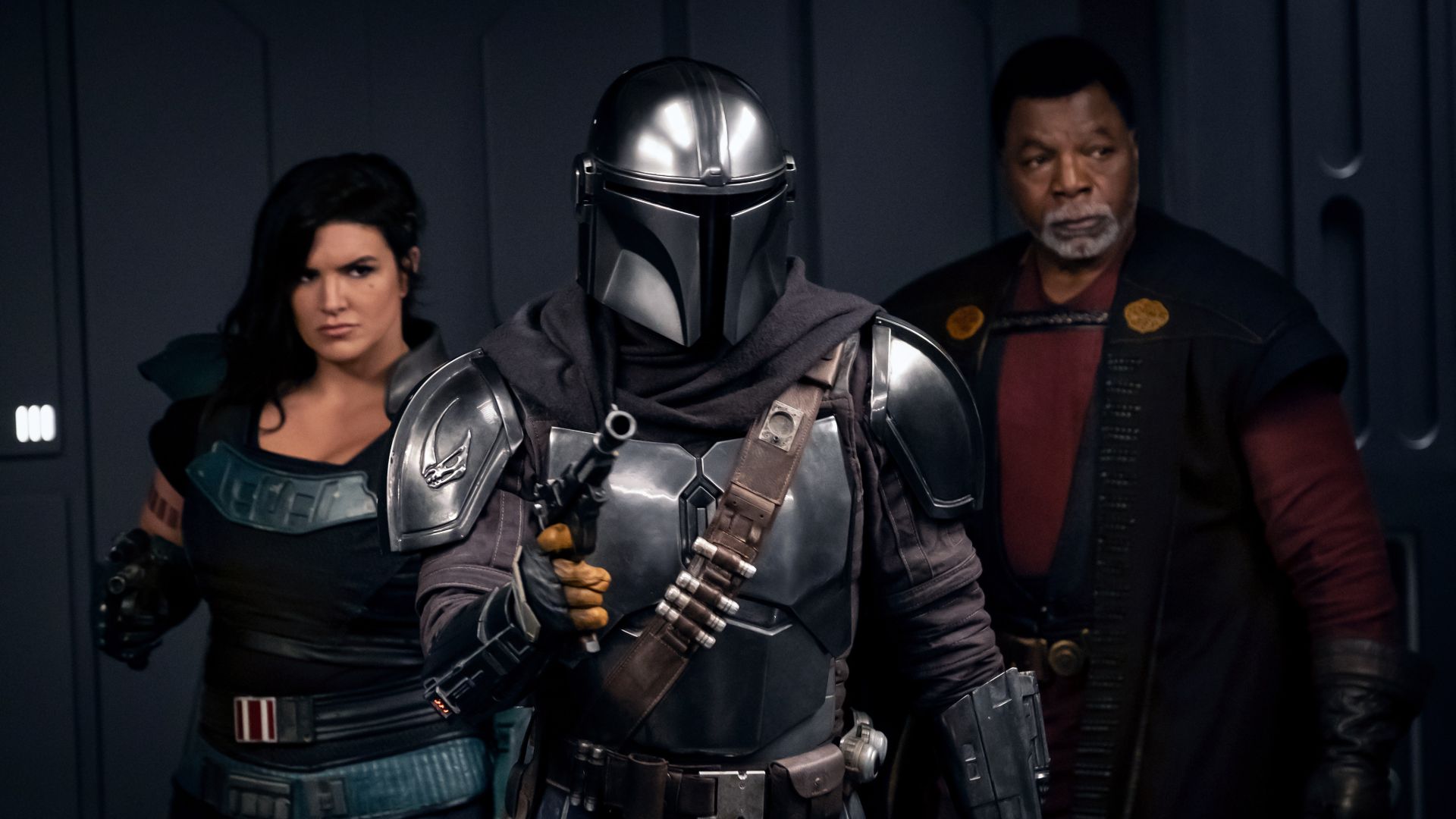 The trailers winds up with several scenes, including Greef, Mando, and Cara, all in the ship, with a bunch of TIE Fighters giving chase. In the final shot, Mando is running off a scrap, and he fires up his jetpack, saying, 'Here we go.' And the trailer ends here where he flies aways.
Also read, Final Presidential Debate: Donald Trump and Joe Biden's mic will be…