British actor John Boyega recently addressed the protestors at London's Hyde Park. This speech by Boyega was about the movement started in the US after the brutal death of George Floyd. Here's why his speech was so inspiring and worthy of appreciation.
Black Lives Matter
George Floyd became a victim of police abuse and was killed mercilessly. This gave rise to a violent protest over the United States which has been expanding ever since it started. So, Black Lives Matter is not just a movement in the US. It has now taken a bigger form and people in several countries have been demanding justice for Floyd.
Many actors, filmmakers, and directors have also come forward to voice their opinions about this injustice and racial discrimination. John Boyega came out to be the most prominent and courageous one among all because of his fearless yet emotional speech about the issue.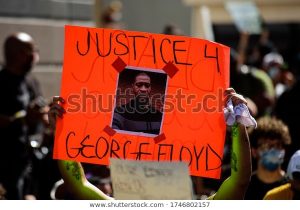 Speech by John Boyega about Black Lives Matter
On the 3rd of June (Wednesday), John joined all the people who had gathered at Hyde Park for a peaceful protest. Then, all the protestors marched towards Prime Minister Boris Johnson's residence on Downing Street.
John Boyega in his intense speech stated that Black lives matter and have always mattered. He made it a point that he might not have a career after this speech but he doesn't care about the consequences. Also, he said that he won't hold back from anything and will speak his heart out.
He also said in his speech that just like all other human beings, people who have African origin also have every human right. They have the right to lead a safe, healthy, and happy life just like everyone else.
You can have a look at the passionate and inspiring speech by John Boyega below.
Here's who supported John Boyega after his speech
Artists from the Star Wars team extended their huge support to Boyega after his commendable efforts. Also, many other actors, directors, and prominent figures from the film industry also supported John after his speech.
Many filmmakers have expressed their eagerness and desire to work with him. So, this means that his speech touched every heart and succeeded in the motive of raising awareness and inspiring people to stand up against injustice.