The horrific death case of a black man named, George Floyd has instigated citizens of America to come on streets and raise voice against this traumatizing incident. People Of America have been protest against the same on streets now. Not only common people but many Hollywood stars have also joined hands in this protest, "Black Lives matter".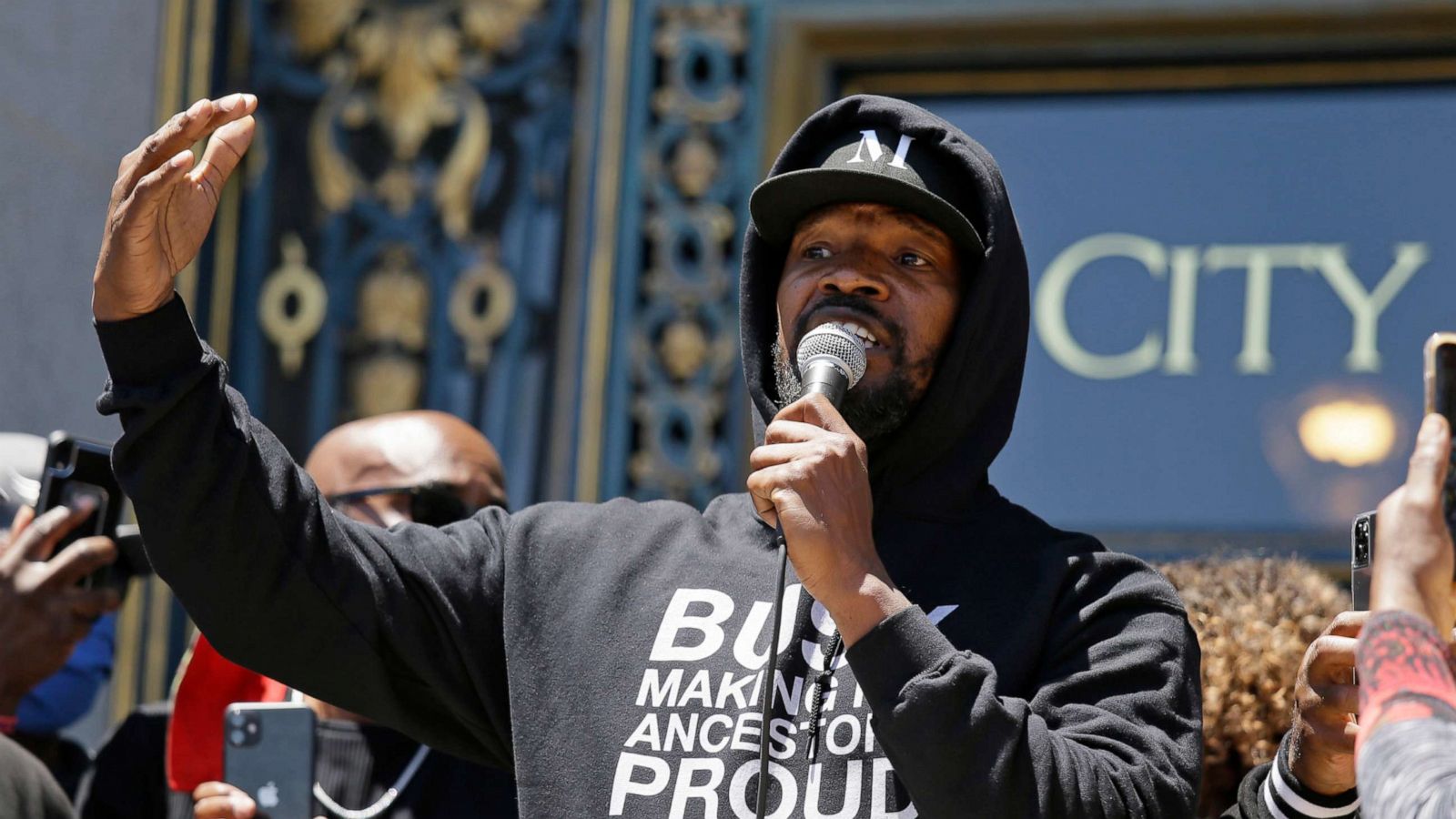 Who all are supporting the Black Lives matter?
Some of these celebrities are Keanu Reeves, Cole Sprouse, David Schwimmer, Selena Gomez, Snoop Dog, Hasley etc. They all have expressed their grief, anger, disgust on the death of George Floyd.
How did Jamie Foxx  show support in the Black Lives Matter?
Jamie Foxx similar to many other Hollywood stars marched in a rally holding a placard claiming "Black lives matter".  He demonstrated his anger and thoughts on the issue in front of other demonstrators just like Mercy Star. Many of his pictures have been on social media showing him in the march, there is a great buzz around of these pictures.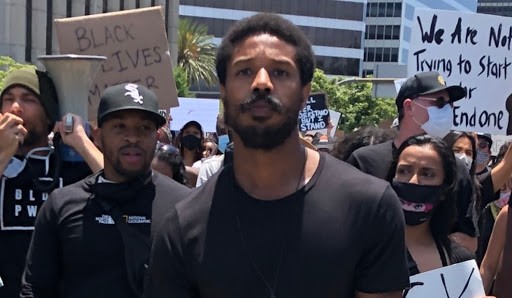 Jamie Foxx accompanied the march and the demonstrators in San Fransisco on 7th June. He obliged and obeyed all the general preventions to be taken during Corona pandemic. He was wearing a mask and was also maintaining a certain distance from people to showcase social distancing.
He wore all black comfys accompanied by sunglasses and a baseball cap.  As he was protesting in favor of George Floyd he doesn't stands with the Government and the concerned authority.
Django Unchained famed Jamie Foxx not only participated in the march but also addressed to the public?
Apart from this he also shared his experience and thoughts along with various pictures of the rally. He also posted pics of children present at the rally.
Jamie in his post said, " Conveying it to next, presence of kids beside me was a bittersweet experience. Explaining the reason for them being there was tough and disheartening whereas seeing the world together was beautiful. It was broken but beautiful scene. Let's make it better place for them to live here."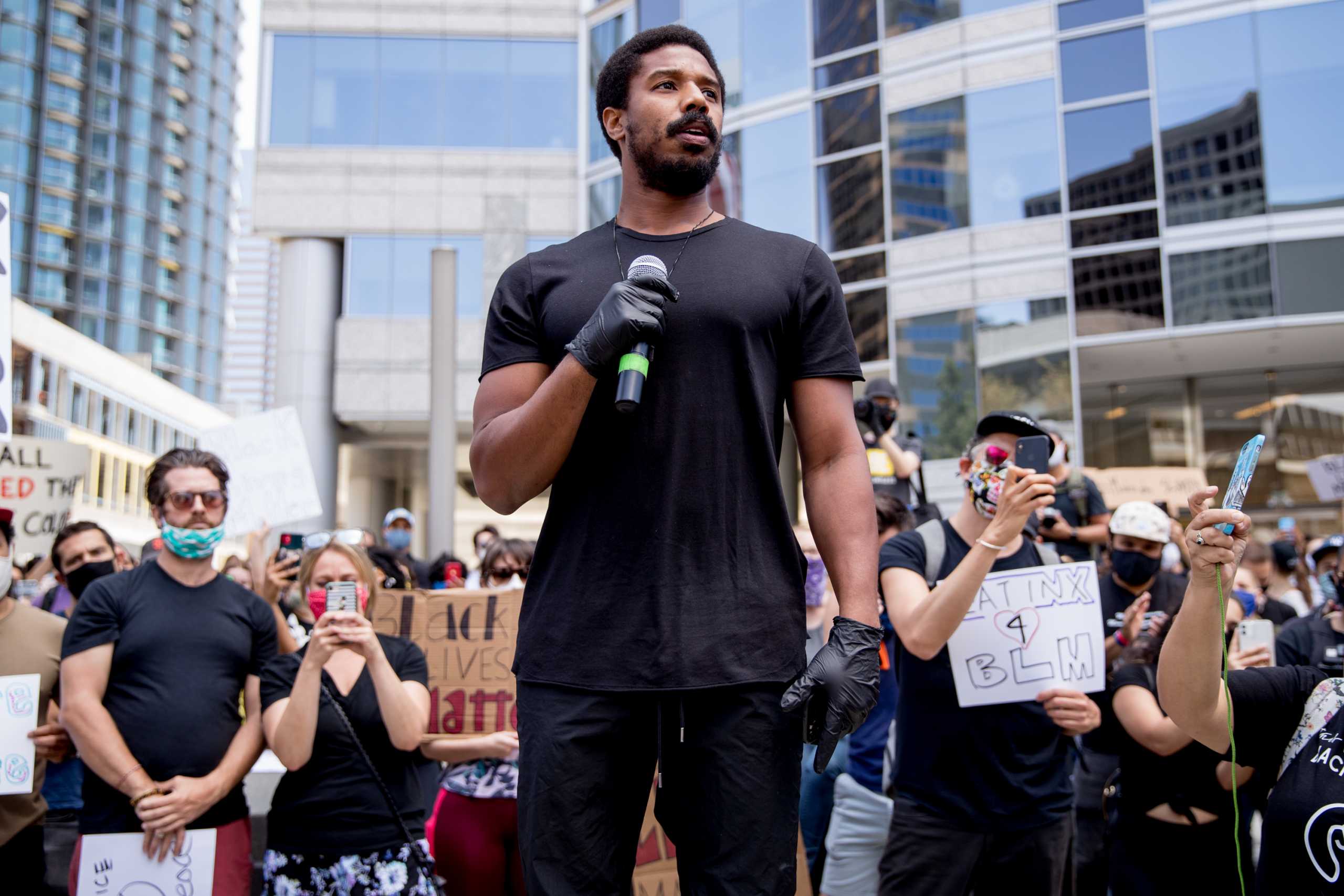 We all are equal despite of our caste, creed, colour, race etc and we should enjoy equal rights throughout our life. Balck lives matter movement began on 26 May when George was killed and his murderers i.e. four police officers were detained and suspended from their job. The footage displaying the horrific act of his murder was viral within no time.
The video showcased George pinned down and screaming, " I Can't breathe" . He died with utmost pain. The case has been given to FBI for further checking.