If you're in the situation as I was a few years back, it's possible that you needed to leave your furry friend at home, no matter if you're heading for a stroll with your family or if you're planning on drinking coffee in a pet-friendly coffee shop. If your pup is still a bit rough while in public, it may be wise to start working on improving their 'public' skills.
However, you're probably not a dog trainer, which is why you might be wondering – what will I have to do in order to properly train my dog to behave while in public? Luckily for all pet owners, the article below will provide you with the tips you need, so, let's take a look at what you'll have to do:
1. First Things First – Start With The Basics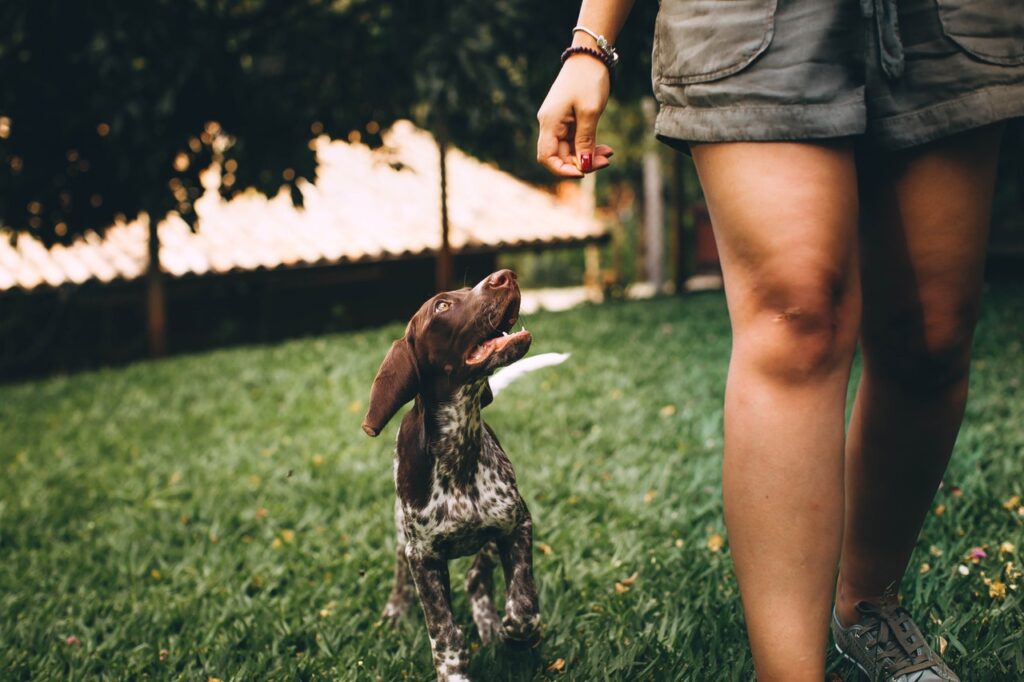 One of the first things that you could do is to teach your pup some of the most basic obedience commands. By doing so, they'll be able to better understand what you expected them to be like and do while in public. Some of the basic commands that you might want to focus on are: sit, stay, heel, as well as leave it.
Keep in mind, there are various how-to guides and tutorials that'll help you learn how to teach them these commands, hence, ensure that you go through them. Additionally, you must ensure that you practice these basic commands with your pup frequently in your house, but in distracting situations as well.
2. The Equipment Needs to Be Just Right
Although most people don't realize it, it's quite essential to choose the right equipment. After all, there is a wide range of collars, leashes, and fittings on the market, all of which have their drawbacks and perks. This is why you have to choose something that'll be comfortable for your dog, but that'll allow you to safely restrain your furry friend.
Again, there are various review websites that feature posts such as this article about the best leashes available, hence, you should go through such lists in order to determine what option might be suitable for your pet. If you're unsure of how to choose the equipment, you can always consult your veterinarian.
3. Excess Energy = Stress And Over Stimulation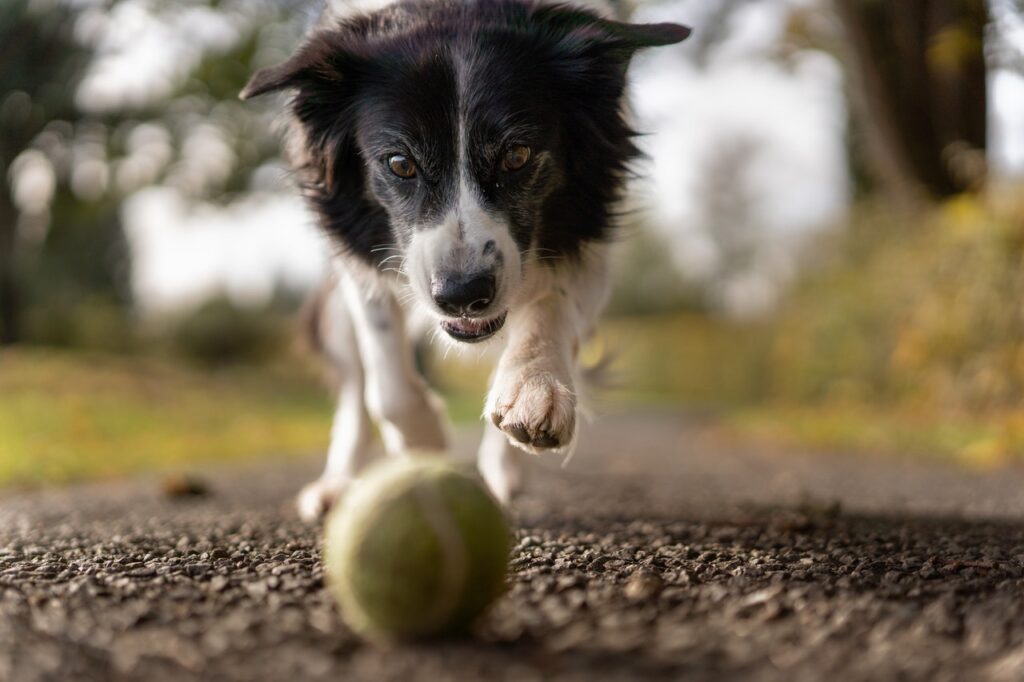 No matter if you have a small or large dog, burning off the extra energy they have is one of the most crucial things that you could do. After all, if the pet doesn't get rid of the extra energy they have, they may become anxious and they also may get too upset over some little things.
So, before you grab your leash and head for a walk with your pup, you should take a little time to burn off the extra energy they have. You could, for instance, play fetch or you could simply play with them for about 15 to 20 minutes before you decide to take them in public.
4. Always Bring Their Favorite Toys + Treats
Going out in the public can either be scary or extremely exciting for your dog, which is something that will mostly depend on the personality it has. After all, the area you'll take your pup to may have new sounds, a lot of people, as well as sights that your dog may be tempted to explore or they could bark at people or other animals.
If you want to ensure that you motivate your pup, you should ensure that you always bring their favorite toy and treats with you whenever you venture outside, and more importantly, don't forget to keep praising your dog whenever they do something that you told them to or if they're simply behaving well.
5. Pay Attention to The Scene
The scene you're in will be extremely different for your furry friend. For example, while you might be focused on window shopping or the traffic, you're dog might be focused on the people, the items around you such as a traffic light or a garbage can, all of which can influence how your pup behaves.
This is why you must pay close attention to the situation you and your dog are in. Hence, if you see that your pup got scared or threatened, you should prevent them from freaking out by distracting them with the toys and/or treats you brought. This will certainly calm them down.
6. Search For a Pet-Friendly Place
A lot of businesses including sports stores, hardware & home improvement centers, as well as bookstores, will allow you to enter their stores if your pup is on a leash, but more importantly, if they'll behave while inside. Hence, you could try heading to one of these places in order to see how your dog will behave.
Additionally, there are more and more restaurants, coffee shops, as well as pubs that are pet-friendly as well, which is why you might also want to visit those places as well. However, before heading to a particular store or place, you should always call them to confirm whether or not you can actually take your pup with you.
7. Introduce Them to New Things
When you're walking your pup, you should always give them some time to explore certain objects and things in the environment you're in. By doing so, they'll be able to experience new things, meaning that they won't be frightened of the objects around them. Keep in mind, no matter what you choose to do, you should always reward your pet, mostly because they'll remember it as doing something good.
Conclusion
Although most pet owners think that it's difficult to train their dogs to behave in public, it's actually quite easy. And, by keeping all of the aforementioned tips and tasks in mind, you'll be able to make the entire training process easier, less time-consuming, and more importantly, you'll make fun and enjoyable for your pet.
So, now that you have learned more about the things you could – and definitely should – choose to do, you might not want to waste any more of your time. Instead, you should return to the beginning of the list above, and start with the first tip we mentioned, which is ensuring that your pup learns the most basic commands.