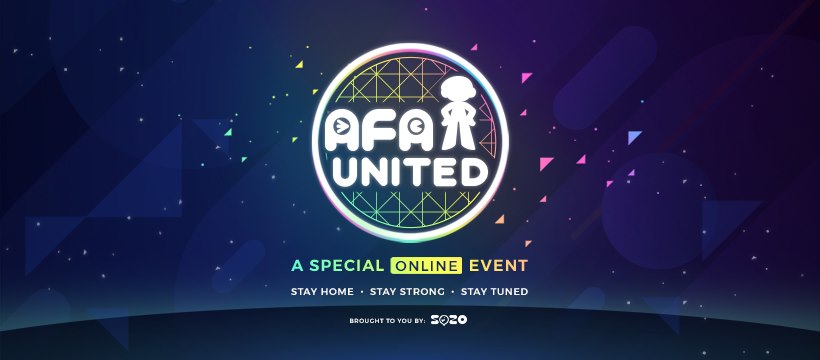 Apart from binge-watching all our favorite anime, what's the other thing that drives us crazy? If you are thinking of AFA, then you are absolutely on the right track. AFA: Anime Festival Asia has a big surprise for all anime lovers out there. Keeping the current situation in mind, AFA planned something big. In this article, we will be sharing with you all the details of the AFA coming for us this coming Sunday.
AFA, Anime Festival Asia, is one of the most significant Southeast Asian-Japanese pop culture events. AFA is the most awaited festival of the year, with more than 1.8 million visitors. The main convention event of AFA takes place traditionally in late November to early December. AFA hosts more than 30 events at nine major cities. This is happening for the past eleven years, along with approx 1060 exhibitors, and 425 performers in total.
AFA: Anime Festival Asia, United Date:
The very first AFA UNITED will stream the official website of AFA: Anime Festival, Asia on 26 April 2023, starting at 8:00 PM (GMT +8). We can also watch the event live on YouTube on AFA's official YouTube channel.
Due to the global pandemic, the various physical events hosted by AFA are badly affected. Hence on Thursday, it announced to surprise all the anime lovers with an initiative to conduct a series of various online events.
The organizer of AFA UNITED – SOZO, says that the event is:
Created to represent a new series of online events, 'AFA UNITED' hopes to bring together J-Culture fans online, united in their love for Japanese Pop culture. 'AFA UNITED' looks forward to recapturing the joy and excitement of fans who regularly attend AFA events across the region, not just today but also in the near future. 
Must Read: Gamescom 2023: Cancelled Due To COVID-19?
AFA UNITED is bringing us some famous Anisong performers. Some of them include:
fhána – Haruchika, Miss Kobayashi's Dragon Maid, etc.
TRUE – Violet Evergarden, That Time I Got Reincarnated as a Slime, etc.
Other popular figures say, actress Azusa Tadokoro of BanG Dream! fame and local cosplayer Rithe are also a part of the event.
Events in AFA: Anime Festival Asia will feature:
Music Bands and Performers:
musicians Bless4, BLUE ENCOUNT, ALISA, EXiNA, Konomi Suzuki, Mika Kobayashi, Nano, ORESAMA, ReoNa, SCANDAL, YURiKA, etc.
Ayaka Ohashi, Azusa Tadokoro, Eriko Nakamura, Minori Chihara, Riko Sasaki, Sora Tokui, and others.
Hisanori Yoshida
Punipun and Rithe.
The official page of AFA: Anime Festival Asia on Facebook is sharing various exciting promotional posts as well.