Vlogging has become one of the most popular ways to share content with the world. However, many people overlook the importance of high-quality audio in their vlogs. This can be a major mistake, as poor audio can ruin an otherwise great video.
On that note, choosing the right microphone for vlogging isn't easy. There are more than a few things to keep in mind. It's overwhelming, isn't it?
Luckily, we're here to help.
Who Needs A Vlogging Microphone?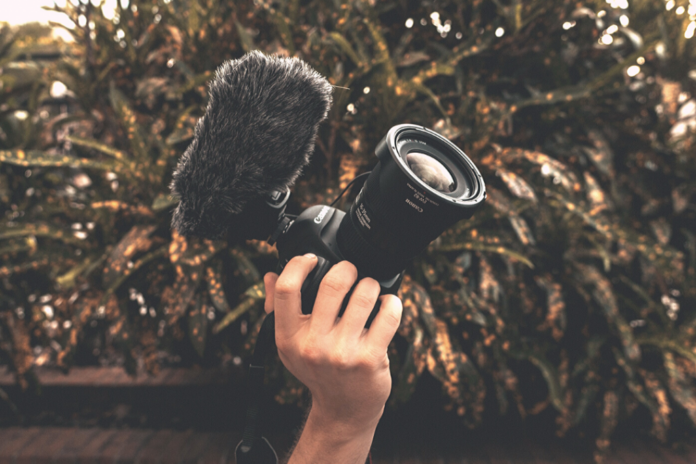 Anyone who is serious about vlogging needs to invest in a quality mic. This is true whether you're just starting out or you've been vlogging for years.
If you're not sure whether you need a microphone, ask yourself the following questions:
Do people complain that they can't hear me in my videos? Is the audio in my videos fuzzy or unclear? Do I have to shout to be heard in my videos?
If you answered yes to any of these questions, then you need a microphone. Trust us – your viewers will thank you!
Essential Considerations When Buying A Vlogging Microphone?
Now that we've established who needs a mic for vlogging let's take a look at what you should consider prior to buying one.
Type
There are a few different types of microphones that are great for vlogging:
Shotgun microphones
Lavalier/clip-on microphones
Handheld microphones
Shotgun microphones are the best choice for most in-studio vloggers. They're directional, which means they capture sound from in front of them. However, they're not the best if you vlog on the go. In that case, you might want to look at the other two.
Accessories
If you're using a shotgun mic, you'll need a pop filter to protect it from those "pop" noises. You'll also need a stand or boom pole to hold the mic in place.
If you're using a clip-on mic, you'll need a clip to attach it to your clothing. You may also need a windscreen if you're vlogging on a windy day somewhere out in the open.
Budget
When shopping for a microphone, it's important to consider your budget. There are a variety of microphones available at different price points. It's important to find one that fits your budget without sacrificing quality.
That said, it's important not to go too cheap with your microphone purchase. A cheap mic will likely produce poor-quality audio, which will reflect poorly on your vlogs.
Features
When choosing a mic for vlogging, there are a few must-have features to look for:
Directionality
Cardioid pattern
Frequency response
Impedance
Sensitivity
And if you're really serious about this vlogging business – quite a few more. But for starters, just focus on these features.
6 Best Microphones For Vlogging 2023
It's finally the time for us to meet our contestants – the best of the best of vlogging microphones!
1. Best Overall Vlog Microphone – Synco G1 (A1)
Synco makes some of the best bangs for the buck mics in the world. Therefore, it should surprise you that the G1 (A1) 2.4 GHz Series Wireless Lavalier Microphone is the best microphone for vlogging.
It is omnidirectional and captures sound from everywhere around it, which is perfect for both outdoors and in-studio vlogging. But, not only that. Synco's G1 (A1) is also compatible with pretty much any device out there, so it shouldn't be too hard to find a suitable partner for your new mic.
Additionally, it is affordable without sacrificing sound quality or battery life. In fact, the battery on this one is known to last up to eight hours of continuous recording, which is pretty much unheard of in this small of a package.
2. Best Vlog Camera Microphone – Audio-Technica AT897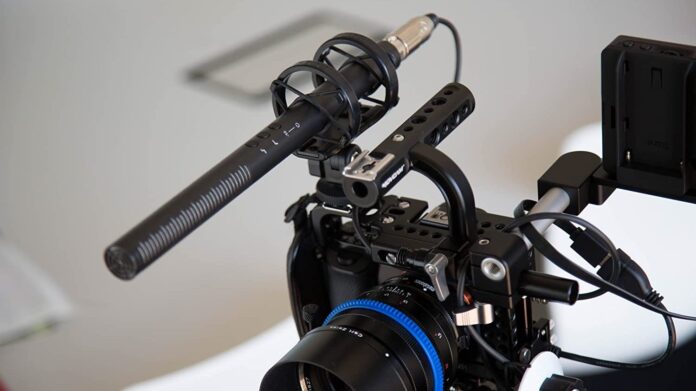 The Audio-Technica AT897 is the best camera-mountable microphone for vlogging because it is directional and captures sound from in front of it, which is perfect for capturing audio while vlogging with a camera pointed directly at the speaker (the one who talks, not an electronic device).
Additionally, the AT897 has a wide frequency response range and is battery-powered, so you could be vlogging all day long if you wanted to. And oh, don't worry about if you're not too close to the audio source – this bad boy has quite a reach!
3. Best Vlogging Kit With Microphone – Synco K Series Vlogger Kit K1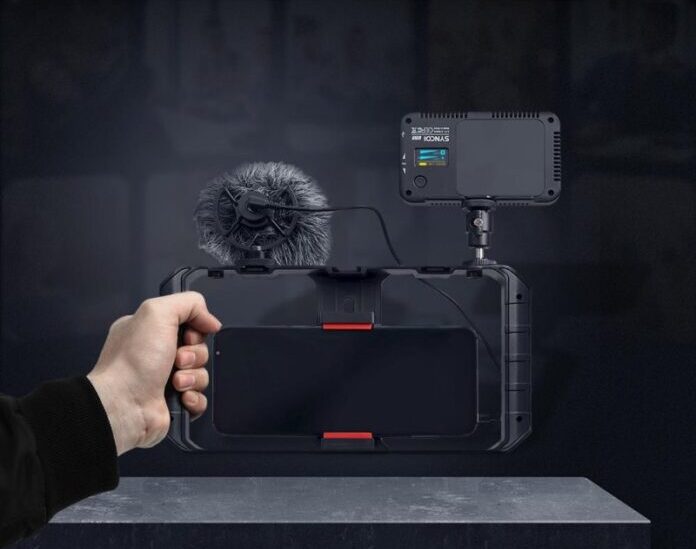 If you're looking for a vlogging kit that comes with everything you need to get started, then look no further than the Synco K Series Vlogger Kit K1.
This kit comes with an M-15 condenser mic with shock-mount and a windscreen, a camera-mountable LED light with adjustable brightness and warmth LED lights, and a smartphone or a camera mount and stand – so you're covered no matter what type of vlog you intend to shoot!
4. Best Microphone For Phone Vlogging – Synco P1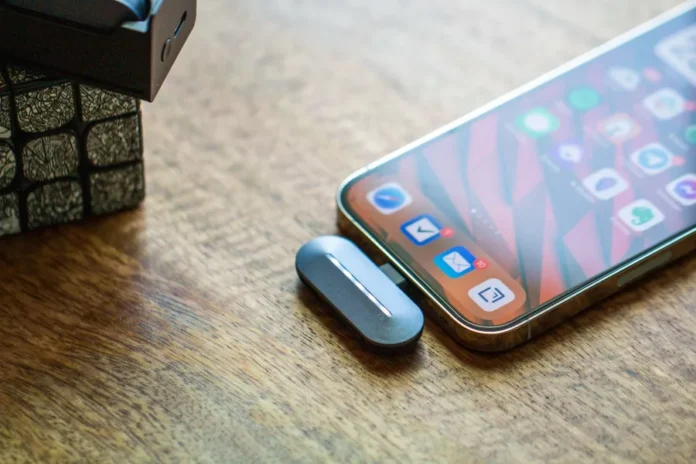 The Synco P1 is the best microphone for phone vlogging because it plugs directly into the charging port and doesn't require any additional cables or adapters. It's suitable for both Android and iOS devices, meaning it comes with a USB-C and a lightning port. Also, it's super easy to use – just turn it on, plug it in, and start recording!
Plus, the P1 comes with a handy charging case that keeps your mic charged and ready to go, so you'll never have to worry about running out of battery in the middle of a vlog.
5. Best Wireless Microphone For Vlogging – Rode Wireless Go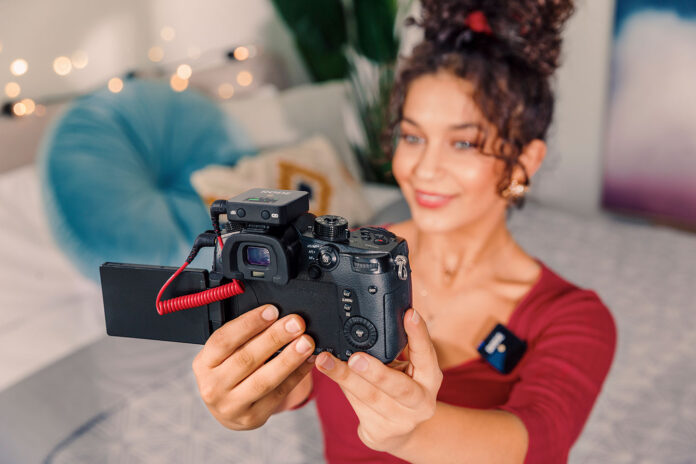 The Rode Wireless GO is the best wireless microphone for vlogging because it is omnidirectional, small, lightweight, and easy to use. Now, it's not the most affordable microphone on the market, but it's a Rode – what did you expect?
On the brighter side of things, the audio quality is impeccable for a mic like this, and on top of it, the Rode Wireless GO has a built-in battery that lasts up to seven hours on a single charge – so you can vlog all day long!
6. Good Microphone For Vlogging On A Budget – Boya BY-M1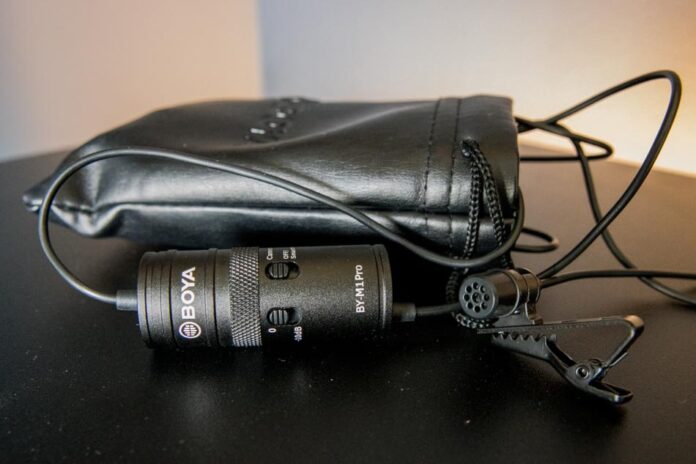 If you're on a tight budget – don't worry – Boya BY-M1 is here to save the day! It's a super affordable, omnidirectional condenser microphone that is compatible with both cameras and smartphones, so you're covered no matter what type of vlogging you're planning on doing.
And even though it's so affordable, the BY-M1 doesn't sacrifice sound quality – it's still a pretty darn good microphone! Especially at this price!
Conclusion – Should You Invest In A New Microphone?
Should you invest in a new mic for your vlogs? Absolutely! Even better, if you decide on one of these six microphones we've outlined for you – you certainly won't regret your decision.
It's always a good decision to invest in your passion or business, and if that's vlogging – then a new mic is a sound decision – pun definitely intended.