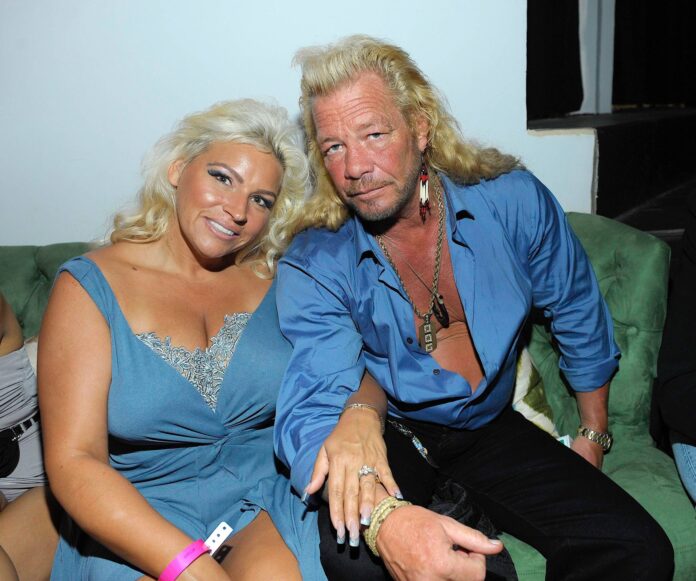 One of the cons of being in the public eye is dealing with social media trolls, which recently targetted Bonnie, Duane 'Dog' Chapman's daughter. She shared on her Instagram story that that in the wake of her mother, Beth passing away, she received many hateful comments.
Bonnie shared that one of the users had called her mom a "waste of space," also adding that she will not be missed after her death. Another user also said that she "faking her illness." Few of them even said that Bonnie was not Beth's real daughter. To these comments, Bonnie said that she was "Amazed at how pathetic and cowardly people can be."
This is not the first time that The Chapman Family had to be targetted for trolls about faking death and illnesses. Back in November, many rumors had come up that Dog had committed suicide.
On Thanksgiving night, Bonnie shared a video of her father on Instagram saying: "Hey there, just wanted to make it clear: my dad did not die to suicide, he's taking a nap right now." and also added that "He's completely fine. Unless you hear something from me or my family, then it is false."
Celebrating these holidays for the first time without their matriarch was tough for them. Bonnie celebrated her 21st birthday without her mom. She shared a photo of beth holding her as a baby on Instagram on her birthday with the caption: "21 years later, thank you for all the birthday wishes on Monday! I had a wonderful day."
Cecily, Beth, and Dog's other daughter also shared a photo on her Instagram, stating how much she is missing her mom during Christmas. "I miss you today tomorrow and every day! Part of me has left the earth; most times, I feel lost." was the caption of her post.
"One of the things she told me while we were alone in the car driving, the last Sam's club run we ever did 'I just haven't taught you everything yet' at the time I told her she taught me everything I know… Now I understand she hadn't taught me enough, like living life without her. Today I find myself missing her more than ever. Thanksgiving. Christmas and Easter will never be the same again, the holidays that meant the world to her." Cecily said, missing her mother.