Hello fans! Get ready to see more of our favorite police officer Jake Peralta and members of Nine-Nine precinct's antics. This television sitcom is all about solving cases and Jake fangirling over the movie Die Hard.
Brooklyn Nine-Nine has 7 Seasons so far. The series was renewed for the 8th Season in November 2019.
Casts of Brooklyn Nine-Nine Season 8 –
All our favorite characters will be there in Season 8. Here is the list – Jake Peralta (Andy Samberg), Amy Santiago (Melissa Fumero), Raymond Holt (Andre Braugher), Terry Jeffords (Terry Crews), Rosa Diaz (Stephanie Beatriz), Charles Boyle (Joe Lo Truglio), Michael Hitchcock (Dirk Blocker), and Norm Scully (Joel McKinnon Miller).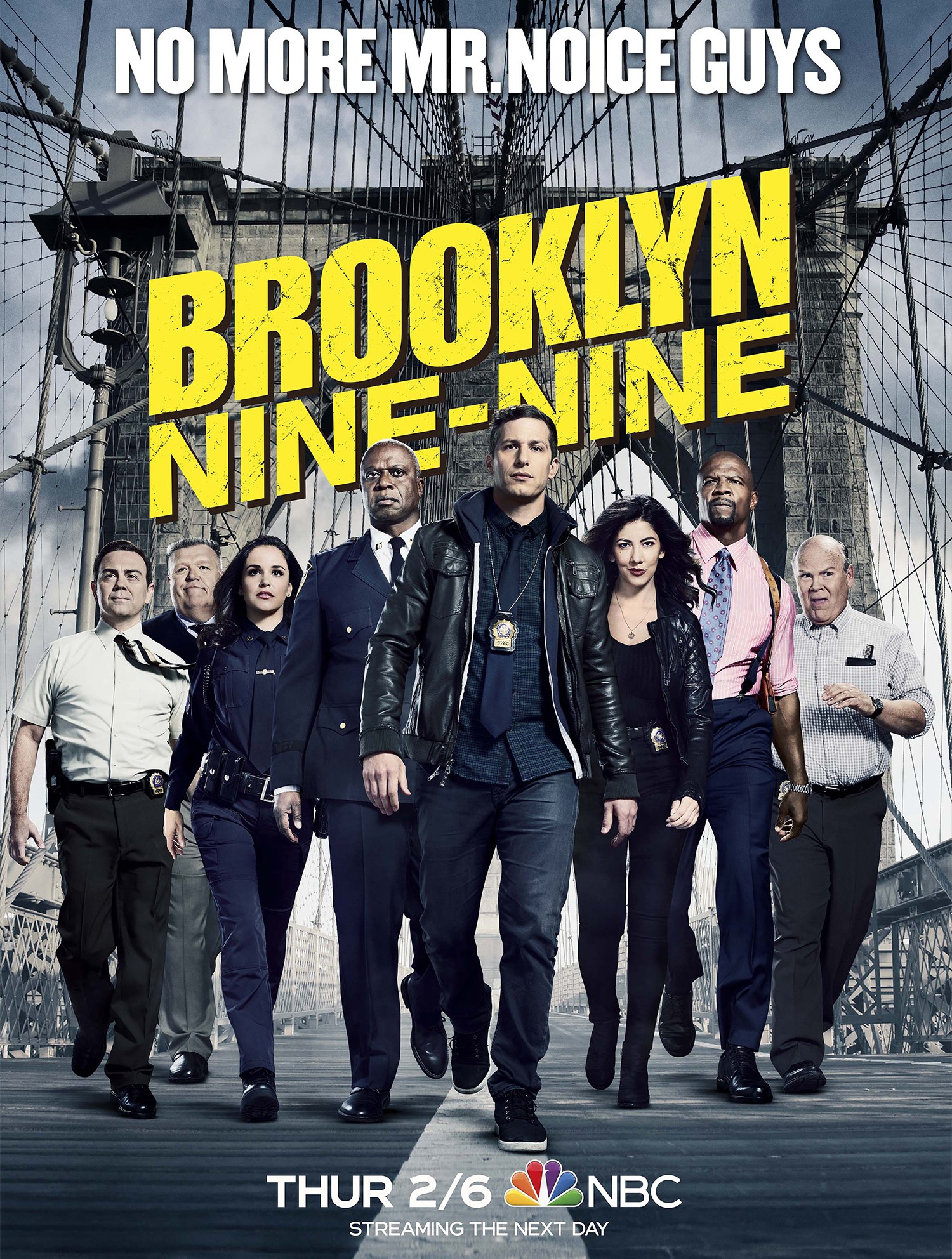 Fans Gina Linetti played by actress Chelsea Peretti will be returning in Season 8 of Brooklyn Nine-Nine. Unfortunately, Gina was not there in Season 7 but co-creator Dan Goor assured the fans that she will be there in Season 8. In the interview with TVLine Dan Goor said, "The only regret I have with having 13 is that we didn't figure out a Gina episode, and I want to make sure that she's in Season 8. I love Chelsea Peretti. I think she's one of the funniest human beings in the world, and I love the character of Gina Linetti."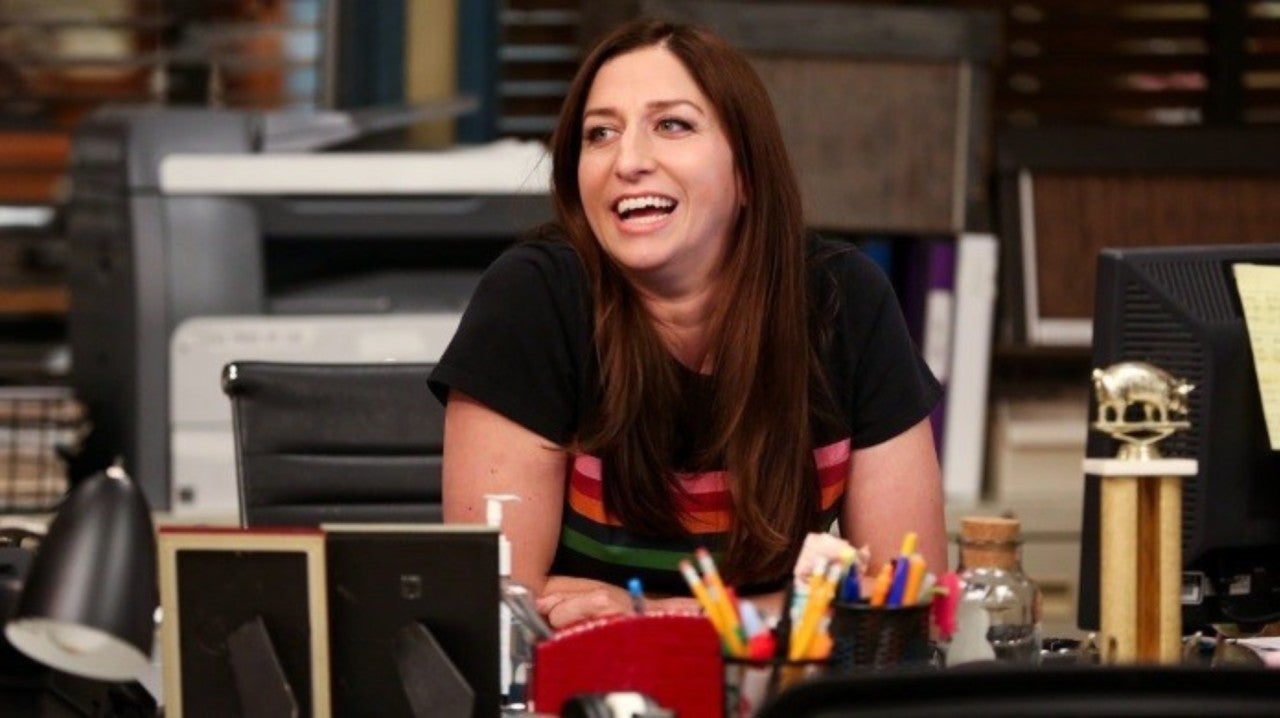 What happened in Brooklyn Nine-Nine Season 7 (Spoiler Alert!)-
This is the first season that didn't end with a cliffhanger. This season ended with Amy giving birth to a beautiful baby boy whose name is McClane "Mac" Peralta named after DieHard's John McClane (no surprise there).
Season 7 has some very intense moments in it including an assassination attempt on the City Councilor, death of Holt's rival, a city-wide blackout, and many more.
Plot of Brooklyn Nine-Nine Season –
Jake and Amy's son will definitely be in the middle of some shenanigans. Dan Goor said "We're very conscious, similarly to when we coupled them up, that this is a workplace show. While we like doing comedy about them as a romantic item, or as a married couple, or [now] as parents, we primarily do comedy about them working together. Hopefully we'll be able to strike a similar balance, and I think we'll be conscious of the fact that they have a kid. That doesn't mean that Amy and Jake are going to be in the apartment all the time, and [we'll be] doing stories about the kid."
Dan, we definitely are looking forward to Season 8 and Jake, Amy, and their son's antics.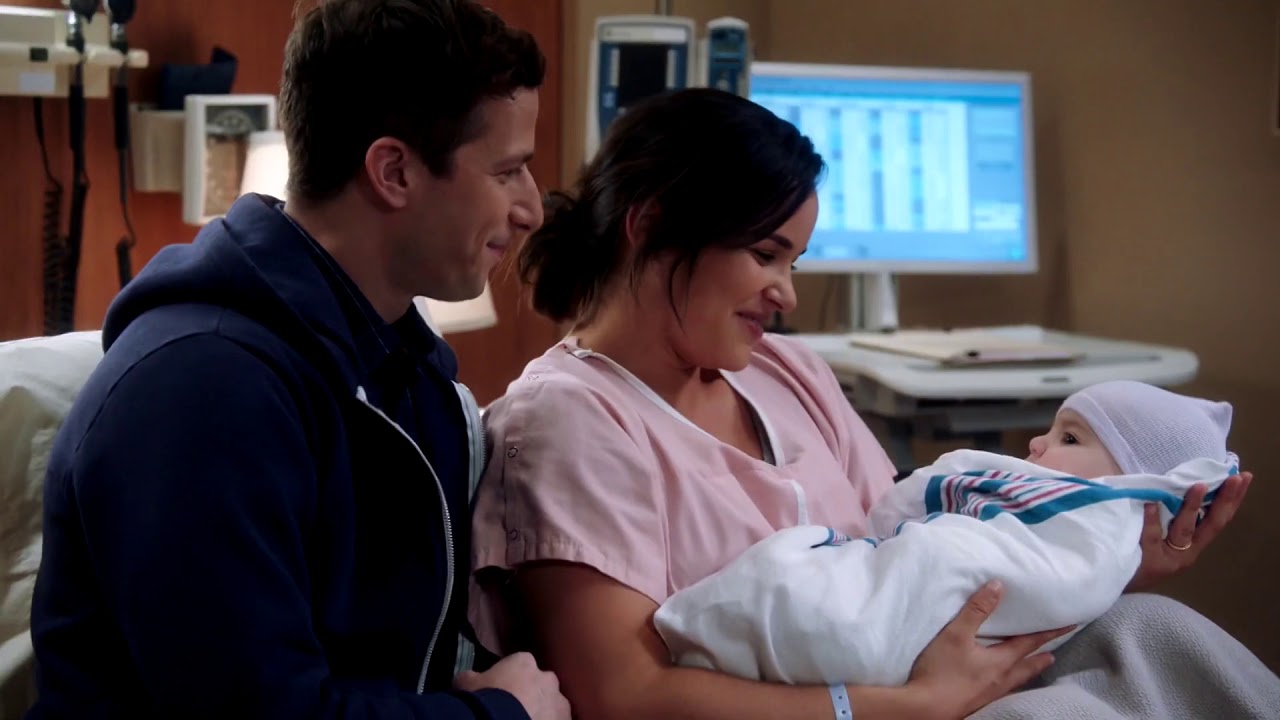 Possible Release Date of Brooklyn Nine-Nine Season 8-
As everything is in a standstill at the moment, it is difficult to answer exactly when Season 8 will be released. We do not how the lockdown due to the Coronavirus will affect the series as the series is based on New York which is one of the worst-hit areas of the Coronavirus.
It will definitely change the plot of the series to some extent. Dan Goor said, "Not only is it set in New York, but they're first responders, and something like one in five New York City police officers is out sick or self-isolating, so there's a real debate in the room as to what we should do and how much we should focus on it…I feel like we will in some way acknowledge it, and live in it, or live with it…"
There is not even a teaser or trailer released yet.
Stay tuned to us to know more about the series.