Demi Lovato is a famous American singer, songwriter, actress, and television personality. She is renowned as a pop, pop-rock, and R&B artist. Typically, she is one of the most successful celebrities in her age. She received various accolades. Among which an MTV Video Music Award, 14 Teen Choice Awards, five People's Choice Awards, two Latin American Music Awards, and two Grammy Award nominations are included.
Besides the success of the story, which keeps her in the news, nowadays is her love relationship. Unofficially she is tagged to have a list of some genius, high profiles ex-boyfriends. Today the internet is raising with the rumour on G-Eazy and Demi? So, is it true? Are they in a relationship?
This page is here to provide you with all the details regarding the events of the dating rumours of Demi and the rapper. If you are gossipy enough, just scroll down and have a look! Or else you can see another happening in the world!
Are Demi And G-Eazy in a Relationship?
The rumour spread when they were found parting at Warwick nightclub in Hollywood. The outing came into public just two weeks after, G-Eazy broke up with singer Halsey on Instagram. Yes! After break up an outing with another girl can make sense of having in a new relationship, but the question is, Is it real?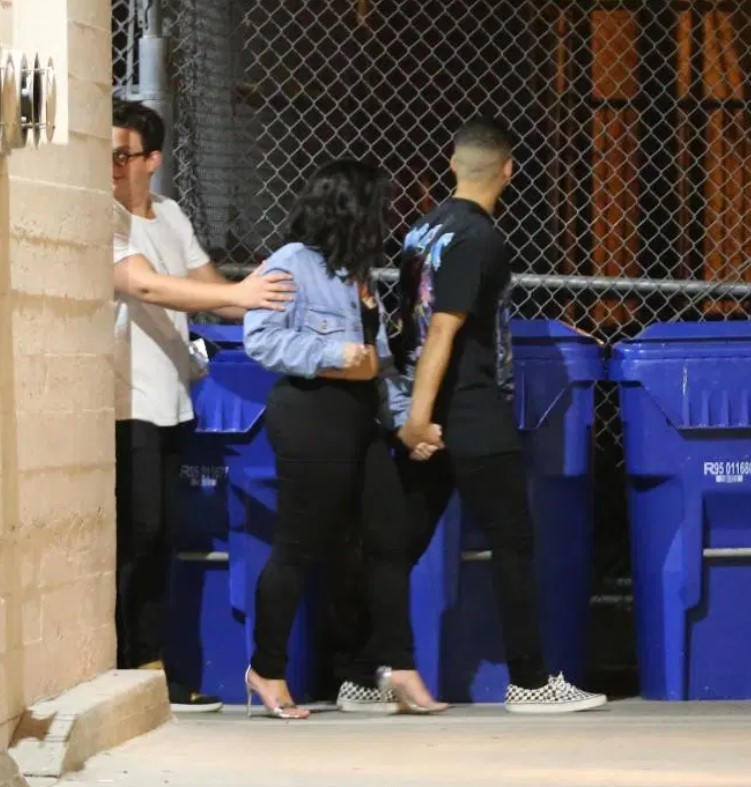 But the rumours strictly proved wrong when Entertainment Tonight's Nischelle Turner asked about Demi Lovato on the red carpet in Los Angeles. The rapper  responded with a NO! and said, "No, she's just a friend." G-Eazy additionally told Turner that he knows the consideration on his love-life.
"It is just one of those things that comes with the territory," he confirmed to ET. G-Eazy was quite frustrated when he shared those words.
The scenery denies all connection between him and Demi but then what about that night in the club? Lovers and haters have also noticed a look-alike connection between the two. G-Eazy walked with a platinum blonde look on Wednesday night, just after Lovato dyed her dark locks in a honey blonde colour.  Many rumours are out there, even after the confirmation of G-Eazy's denial in the relationship.  So, nothing is permanent right? Not even the commitments! To know more, just visit the page and help yourself.