Wondering if the latest Netflix movie Extraction will be renewed? Here's all we know about Extraction 2 and all the details about its release date, plot, trailer, etc.
Directed by Sam Hargrave, this American action thriller has already caught everyone's eye. Most importantly, the strong storyline and amazing performances by the cast have for sure been received well. Extraction, produced by The Russo Brothers, is about the journey of a mercenary, Tyler Rake. He is on a perilous mission of rescuing a drug lord's son (Ovi).
So, as the movie progresses, we see how a number of strong characters do their bit it either supporting the drug lord or the kidnapper from Dhaka. The film has got good reviews and has been majorly appreciated by action-thriller lovers. Read more about the story to know about the possibilities of Extraction 2 being made.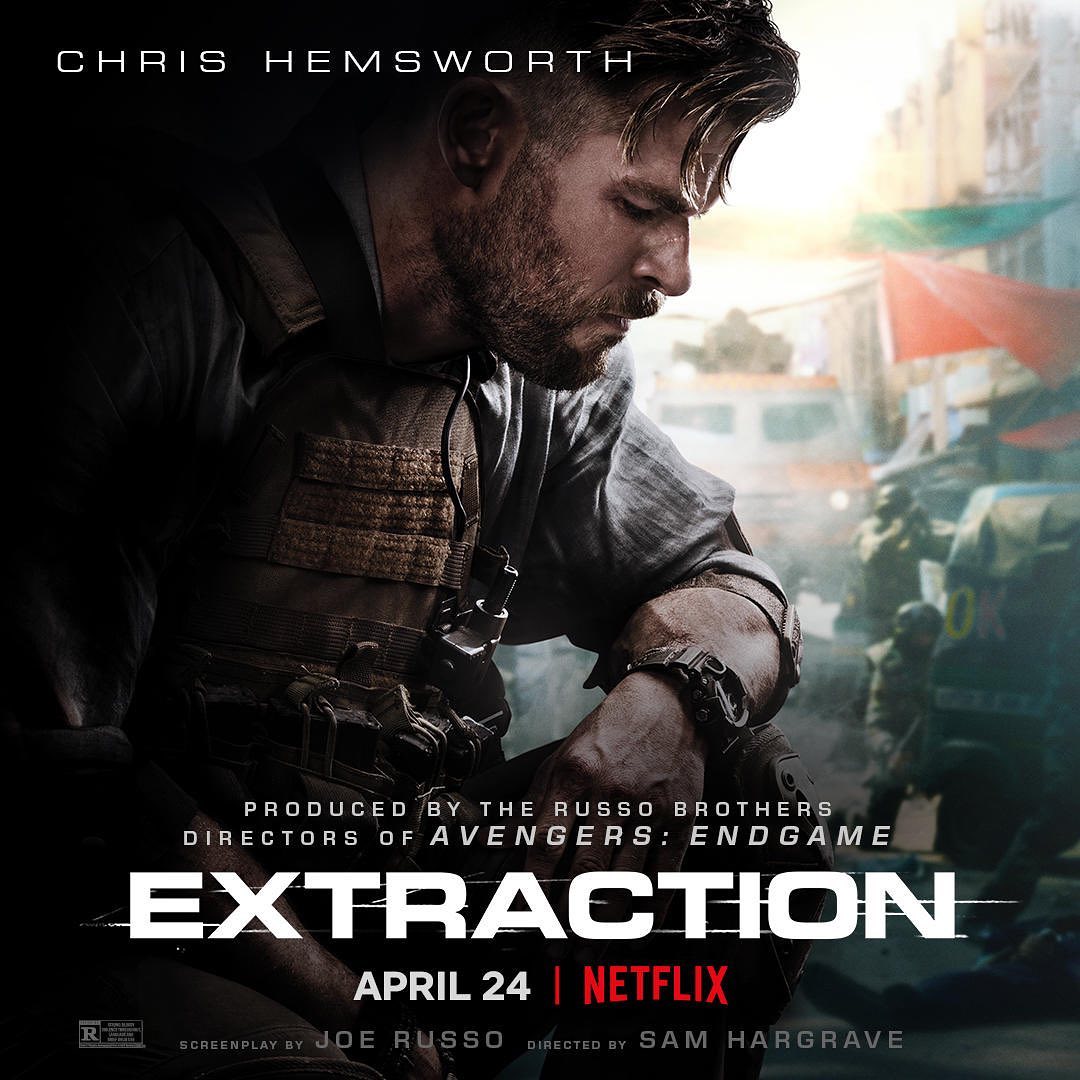 Cast and plot of Extraction
To know better about Extraction 2, let us first see the major actors and their characters in the first part of the movie-
Chris Hemsworth as Tyler Rake
Randeep Hooda as Saju (Sr. Ovi's henchman)
Rudraksh Jaiswal as Jr. Ovi (Kidnapped boy)
Pankaj Tripathi as Sr. Ovi Mahajan (a drug lord)
Priyanshu Painyulli as Amir Asif (Ovi's kidnapper)
Golshifteh Farahani as Nik (as Rake's partner)
David Harbour as Gasper (Tyler's ex-teammate and old friend in Dhaka)
Now, we'll tell you how the end of Extraction makes way for Extraction part 2. Tyler is in his attempts of rescuing Jr. Ovi who has been kidnapped by Sr. Ovi's enemy, Amir Asif. Meanwhile, Saju, who also works for Sr. Ovi tries to attack Tyler and bring the boy back in the threat of his family being killed if he doesn't succeed in the rescue.
Later, Farhan and his gangmates try to kill Tyler as Farhan wants to prove himself in front of Asif. Gaspar, Ryke's old friend betrays him in the greed of the prize money for Ovi's death but Ovi kills him before he could cause more harm. Later, Tyler takes Saju's help in escaping Dhaka.
In the end, Tyler gets shot by Amir's men before he could escape with Ovi. Finally, after 8 months, Nik kills Amir Asif and Ovi is seen adapting to a normal life. We see a blurred image of someone watching him from a distance. Hence, this makes us expect Extraction part 2 to answer all the questions that pop-up in our minds regarding who that person is.
Will there be Extraction 2?
Though it is too soon to expect any statement about the sequel, we have some information about it from what the makers have to say. The director confirmed about a discussion that happened about the next part. He also went on to say that if Extraction 2 is made, it won't necessarily be the continuation of the story in the first part. Maybe, the plot can be different from what we saw recently in Extraction.
Certainly, after the ending where Tyler is shot and jumps off the bridge, we all are very eager to know if he is still alive. Also, is he the same person who is shown blurred in the final scene?
So, let's see if Extraction 2 solves this mystery.