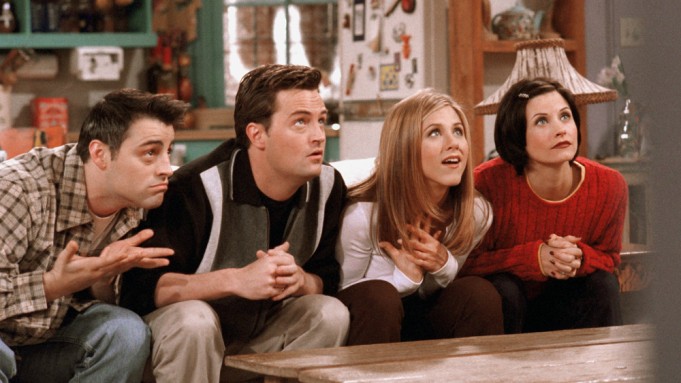 One of the most favorite tv series of all times FRIENDS has recently dropped
some clues about its reunion. Fans have been waiting for ages to see their
favorite characters reunite.
Everyone's questions right now- "Could there be any more episodes of friends!" (in Chandler's tone)
The NBC, after 16 years of denial, finally started dropping hints of potential friends
reunion during various interviews. The last episode of the loved series was aired on
6th May 2004, where the six friends said goodbye to each other.
After the series ended all the actors namely Jennifer Aniston, Courtney Cox, Lisa Kudrow,
Mathew Perry, Matt LeBlanc and David Schwimmer went on with their careers but
till date, they are loved as their characters in Friends namely Rachel, Monica,
Phoebe, Chandler, Joey, and Ross.
Courtney Cox, aka Monica Geller, was one of the first characters who dropped the
hint of a potential reunion after she posted a picture of hers and Mathew Perry on
her Instagram account. This took fans by a storm.
Later, producers confirmed for a reunion. But it will not be released on HBO max
as it was earlier destined to be. According to early sources, all six main characters are
going to appear on this special reunion.
The FRIENDS characters are supposed to gather at the same Warner Bros studio
where they started shooting for the epic journey.
The final confirmation from the actors came in February 2023 with a cover picture
used in one of their earlier episodes. The special reunion episode was supposed to
be released by May 2023, but due to coronavirus spread, the next dates are still
unclear as it is not certain if the shooting is yet complete.
The recent theories, however, suggest towards a 90 minutes secret recording of
special reunion episode already been done.
This unscripted reunion is a silver lining in this otherwise not so cheerful time of COVID-19 pandemic. So fans, "Could there be anything better than watching friends reunion?"