Haikyuu is a Japanese shonen anime adapted from the manga Haikyuu. The anime follows the journey of a volleyball player Hinata Shouyou, a 162 cm boy, who wants to follow the footsteps of Little Giant. This anime is extremely popular and its manga has won the 61st Shogakukan Manga Award. The anime got us hooked into it right from the first episode.
From Season 1 we know that Karasuno wants to go to the nationals. From Season 2 we have seen every member of Karasuno improve themselves by developing various new plays and strategies to go to Haruko (spring) Nationals.
We have seen them going against Aoba Josei, the team who defeated them previously, and emerging as winners. Throughout Season 3 we have seen them going against one of the top 8 schools of Japan,
Shiratorizawa and coming out as winners by adapting their play and by sheer willpower at the end of the 5th set.
Release Date of Season 5 or To The Top Part 2 –
The fans will be pleased to know that Season 5 or To the top part 2 will be coming in July 2023. The anime will continue as Season 4: To The Top Part 2 but in the Netflix adaptations it will be known as Season 5. We, fortunately, won't have to wait for long to see Karasuno having epic battles with top teams of Japan. The exact date is not announced yet but at the earliest we can expect it in the first week of July.
However we should keep in mind that given the condition of the world right now, a possible delay in releasing the next part can occur. Even if such a delay occurs, it won't be for too long given the track record.
What to expect in the next part (Spoiler Alert!!!)–
We were all sitting at the edges of our sit throughout Season 3 and shouted with them when they lost a point or gained a point. We saw them using every trick they had developed in the practice matches against four powerhouse teams of Tokyo including Nekoma and Fukurodani schools who are going to the nationals.
We were disappointed when Tsukishima got injured and had to go to the nurse and we were overjoyed with relief when we saw him returning in the game in 2nd last episode. Then we all cried when Karasuno won and got qualified for the nationals.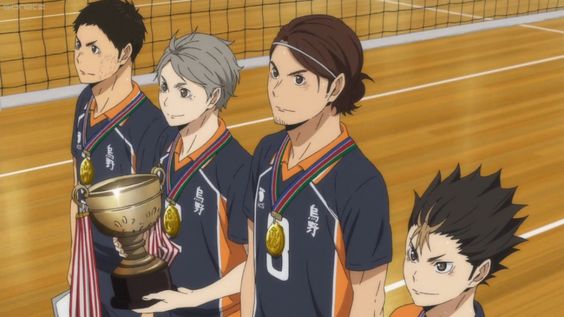 We were waiting to see Karasuno fight against all the other schools that are going to the nationals including their fated rival team Nekoma for a long time in Season 4. After just episodes where Karasuno fought against two teams and came out as the winner, the series had to stop airing any more episodes because of the pandemic caused by the COVID-19 virus. We didn't even get to see a "Battle of the Garbage Dump" or a battle against Fukurodani, the two teams they had multiple practice matches with previously.
We now know that the next part will have 12 episodes only.
We will see how our favorite duo, Hinata and Kageyama, and the rest of the team go against the powerhouse teams of nationals including Nekoma and Fukurodani.
We will also see some amazing receives by Karasuno's captain and Libero (Sawamura and Nishinoya) along with awesome blocks by Tsukishima and some match changing pinch serves by Yamaguchi.
Let's not forget about the two wing spikers, Asahi, Karasuno's ace and Tanaka. We will see them scoring tons of points for Karasuno.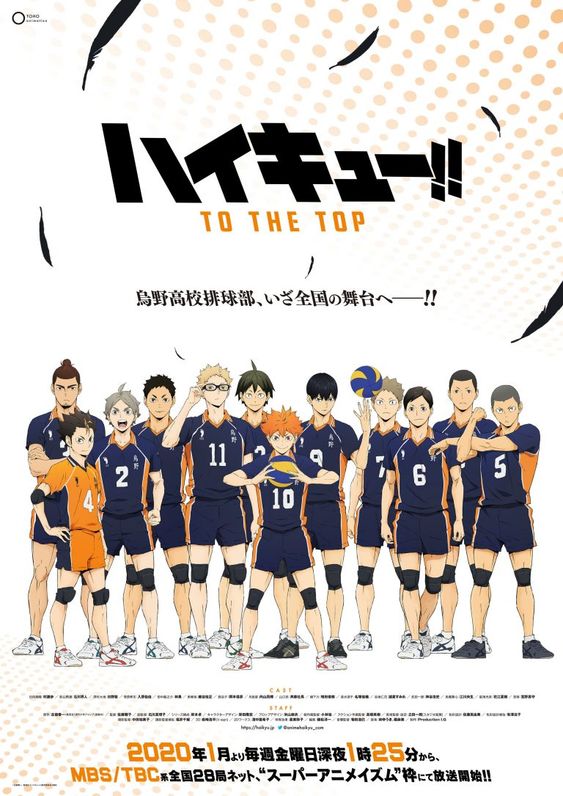 Let's keep on waiting for a little bit longer to see what will happen in the Nationals. Rest assured, we will get to see some epic battles combined with awesome animations.