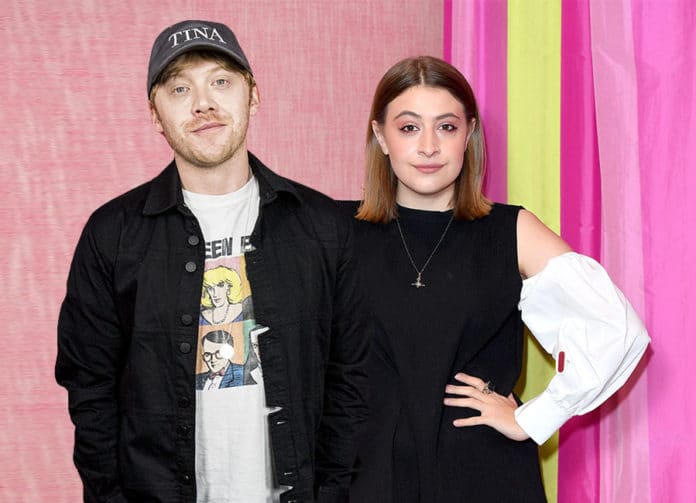 Well, we all know who Ron Weasley aka Rupert Grint is, don't we? He played the role of Ronald Weasley in the well known Harry Potter franchise over the years. The agent of this popular superstar has now confirmed that the actor with his long-time girlfriend, Georgia Groome is pregnant.
Harry Potter star Rupert Grint has declared he and his partner Georgia Groome are expecting their first child together.
The 31-year-old actor shared the news on Friday evening.

"Rupert Grint and Georgia Groome are excited to announce they are expecting a baby and would please ask for privacy at this time," the official spokesperson said.
The statement came a day after Georgia was pictured with her growing baby bump when she was purchasing necessary supplies with Rupert in North London.
Grint and Groome are live-in relationship since 2011.
Grint played Ron in all 8 films in the franchise with other stars such as Daniel Radcliffe and Emma Watson. He was also acted in films such as Thunderpants, Cherrybomb, Wild Target and others.
Groome is well known for acting in popular movies like London to Brighton and Angus, Thongs and Perfect Snogging, etc.
What Rupert Grint has said about fame and how it has affected his life?
Here is what Rupert Grint shared with his fans. He said, "It's almost like having a multiple personality. Sometimes it can be dehumanizing to have people just taking photos of you when you're out. To them, you are just a little thing. It's a not good existence. But that's my life. I can't really remember life before it. In a weird way, you become blase about it. It becomes normal, and you adapt."
Well, Ron Weasely also considers himself to be having a problematic connection with money because he has spent his fortune on some very unnecessary items over the years that include an ice cream van and a hovercraft.