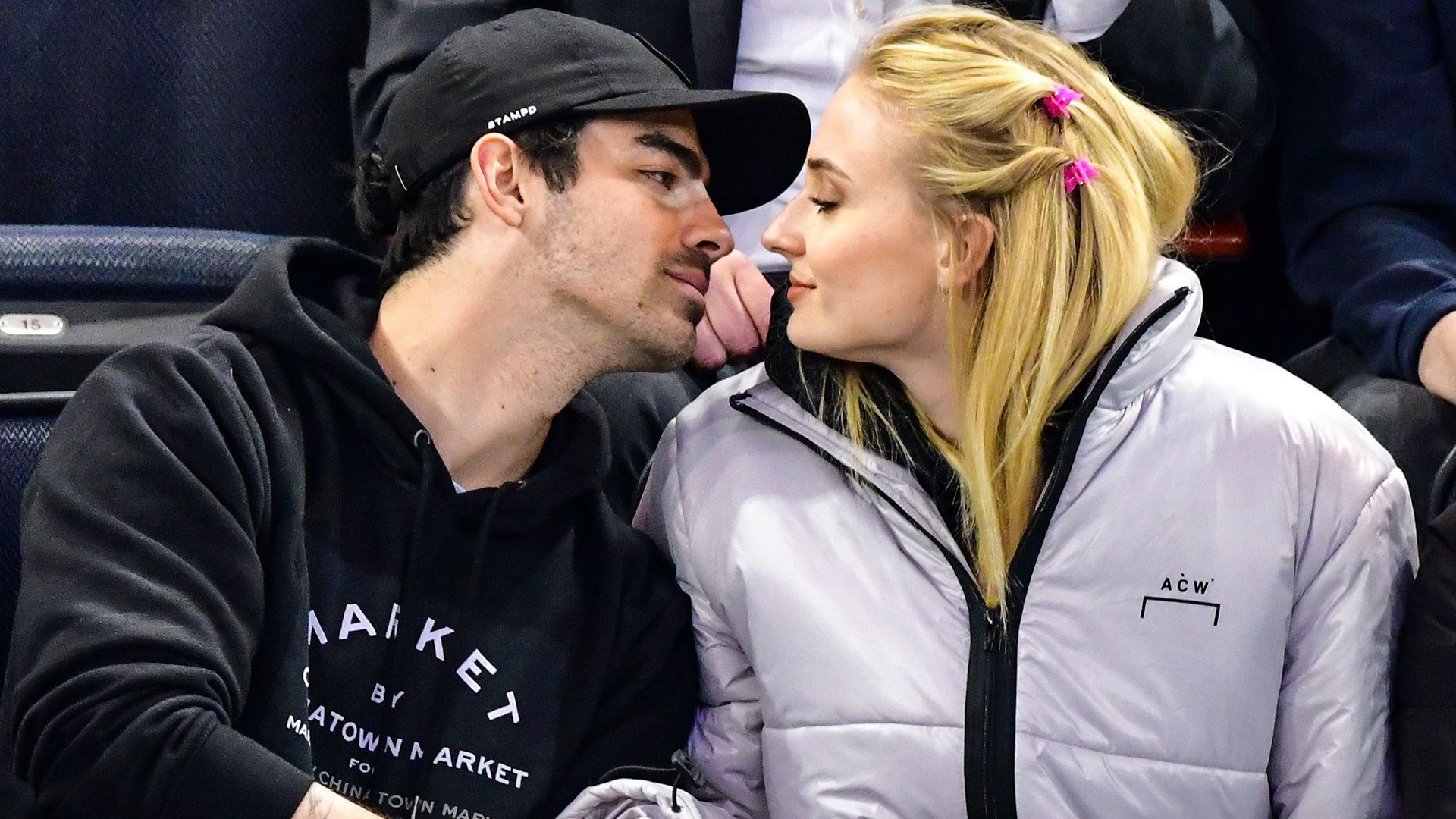 Joe Jonas & Sophie Turner are enjoying another new catchy trend from Kylie Jenner. Also, this is not the first time when celebrities are picking the lip-sync drafts and using their time for some fun. The Game of Thrones star, 24, and pop-star, 31, were impersonating Kylie Jenner and Kourtney Kardashian. The concerning draft from a recent episode of Keeping Up With the Kardashians is what is making the buzz.
TikTok lip-syncs are a rage amongst a major part of the US youngsters and celebs try to connect through that often.
What is the latest in line coming from the TikTok trend train?
Joe Jonas & Sophie Turner, together, made their own videos lip-syncing to an iconic scene from this week's episode of Keeping Up with the Kardashians. In that the KUWTK Empire family is having their dinner during their trip to California's Palm Springs. This is the excerpt from the TikTok script:-
"While caught in the act, Kylie orders Don Julio 1942 tequila, asking for "42 on the rocks and a ginger ale."
"Cause I'm gonna get wasted. I just finished a whole cup of 42 and I'm about to go for my second one."

"Kourtney, what the f— are you on?" … "I don't know what's going on, so I'm just appreciating my bread."
Following is the link to that TikTok clip which was later put on Instagram by Joe:-
Impersonating Kourtney & Kylie from the popular TV show is something perfect for the clip. Sophie Turner takes the mantle of being Kylie, while hubby Joe takes part as Kourtney. However, they weren't the only ones from Hollywood to do it. American Model, Bella Hadid also used the same template on her TikTok post later.
Here's the fun for you all to enjoy:-
Check out more articles like this on The Nation Roar:-
Black-ish Season 7 To Focus On Dians Teenage; Marsai Martin's Shares Insights