John Boyega Feels Star Wars Sequel Didn't Do Justice To Him And Finn. Know Why!: John Boyega has been judgmental of Finn's character arc. And the portrayal of people of colour in Disney's Star Wars sequel trilogy, and he's almost right. John has not hidden the known fact that he is excited for his "Star Wars" new character. Finn to step into a more desired action-driven role in the upcoming "Rise of Skywalker".
In a new interview John said that he didn't give a thought for the arc, Finn, experienced in "Star Wars: The Last Jedi," mainly how he has differentiated from the other main characters in the new upcoming "Star Wars" trilogy. He also included – "I guess in the original 'Star Wars' films there was much more of a trio feel where it was essentially about Luke's journey. But, Han and Leia, there was a strong dynamic." The trio of the films, mainly getting responsible for the resurrection of the once-fading franchise.
John Boyega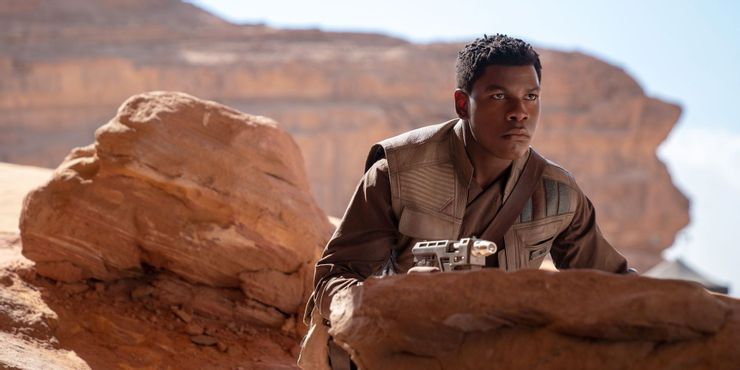 Boyega Has met with vocal criticism for its story of the movies. They are often neglecting important and would-be groundbreaking characters. And according to Boyega, Finn is chief among them.
For John, separating the lead characters of the movie "The Last Jedi" was a critical imperfection that reduced the power of the new film "Star Wars" trilogy, when compared to the three original films of the series. The actor says that while Luke was the main character in the first three "Star Wars" movies. 
The movie never underdeveloped Han and Leia and ensured they were as crucial to the lead narrative. The dynamic among those fundamental three characters is not the same. As the dynamic between Finn, Poe, and Rey, at least not yet.
John Boyega is not the first member of the Star Wars cast to express their thought or a lack of zeal for their experience. Mark Hamill has openly expressed his disappointment with the sequel trilogy's handling of his character, Luke Skywalker. 
Whether or not the "Star Wars" can fix John's biggest quibble with the trilogy in "The Rise of Skywalker" or not. But it will be revealed soon by the end of this month probably. Disney would be opening "The Rise of Skywalker" in theatres nationwide December 20.
Read more: Troop Beverly Hills 2 Is In The Making! Details Inside