Julie And The Phantoms is the quintessential modern-day show, and it worked wonderfully. The debut season came out on September 10th and has taken the Netflix audience by surprise. Nobody can tell you that it was a gamble, but nobody thought of this incredible outcome. Although American adaptation of the Brazilian series, enchanted audiences globally in the right manner.
However, the viewers have now smelt blood, and they want more. After binging the nine episodes of the inaugural instalment, there's just one question on everyone's lips. IS THERE A SECOND SEASON IN THE MAKING?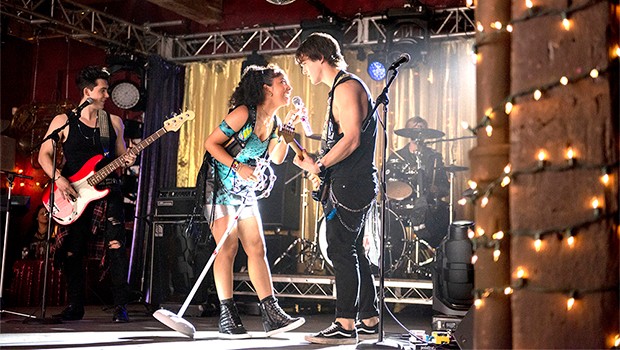 What hints are pointing to a second instalment?
The clues towards the further part isn't just a fan wish. The creators are also ramping up the fun for the loyals. These season two projections aren't mere speculation, and it's a possible scenario.
Especially, for those who watched the season finale, know it's not the end of the story. Without spoiling the show, we can inform you that the last episode left all of us with a cliffhanger. The story beyond this point is vast, and a second part is necessary.
Netflix will never let a successful show leave without milking it's potential. And this young show is in excellent hands with a  brilliant crew handling the operations. Also, its genre isn't the most expensive to produce, especially concerning it's fan-following.
Julie And Phantoms return schedule details:-
Netflix has a tendency of not releasing two seasons of a show, without the gap of at least a year. Hence, it's likely that the show would begin filming for the second season in Vancouver, Canada in early in 2022. The premiere of the next season could take place sometime next year too.
Obviously, without any official announcement, all these are just projections. However, Kenny Ortega, who helmed season one is most likely to be trusted again. He's used to making put onto the screen a tremendous musical tale for the viewers. After High School Musical, it's his first major out and out success.
With all this buzz, the cretaors must focus on not going overboard. Fans now have high expectations from the series and the developers must meet those. One thing is for certain, that is Netflix has an eye for great global content.
Check out more articles like this on The Nation Roar:-
DC's Stargirl: An Unexpected Character Will Come Back! More Season 2 Details