Most of the celebrities are coming with their social media handler in this pandemic situation of coronavirus. Recently, Justin Bieber and his wife Hailey Bieber came on Instagram live with his best friend, Kendal Jenner.
It is a very definite reason for Justin to come in Instagram live session. And that was to give a boost to the people who are getting bore in this corona lockdown. But the session was not boosting for the people, and also Justin gets trouble after the live session. Read the full article to get to know about the whole situation.
In the live session, he talked about the life he is living in and also what he feels in lockdown. According to many people, he is showing off the things and brands he wears and showing attitude while many people, on the other side, say that he is spending his money on charity.
What did Justin Bieber say?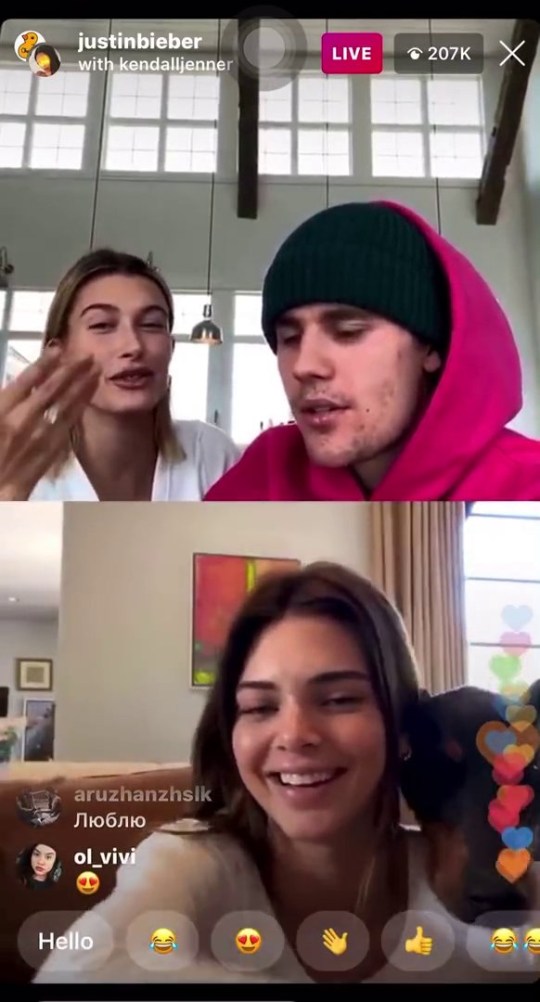 Well, he was talking about the thing currently which are goes on. But then he said, "How blessed are we to be able to like… a lot of people obviously in this time have a crappy situation" he said. "You know, they look at us, and obviously, we've worked hard for where we're at, so it's like, you can't feel bad for the things we have."
"But I think, just us taking that time to acknowledge that there are people who are crippling is important," he added this before Jenner say or give a response to him.
He was directly talking about the financial crisis which took place in the situation of coronavirus.
Also Read, One Direction Returning For Their 10 – Year Anniversary??
How people trolled Justin Bieber?
Many people think that he earns a considerable success. Which is good, but he should not making show off of that. Since this topic goes viral, Many people post in tweeter that if he was talking about struggle, then show them a struggle of her wife and her best friend. Let me tell you that Kendal is the daughter of past Olympian. And Hailey is a star child, so they come from a wealthy family which help them to make the carrier.
Absolute worms for brains… unless you're Lady Gaga or Leslie Jordan, if you're a celebrity, PLEASE LOG OFF https://t.co/sgms7SsMcJ

— Sam Stryker (@sbstryker) April 10, 2023
The Kendal Jenner's Pepsi advertisement was also trolled for being so casual about the critical situation of coronavirus and faking all this involvement.
So this is it about Justin Bieber. Stay tuned for more.