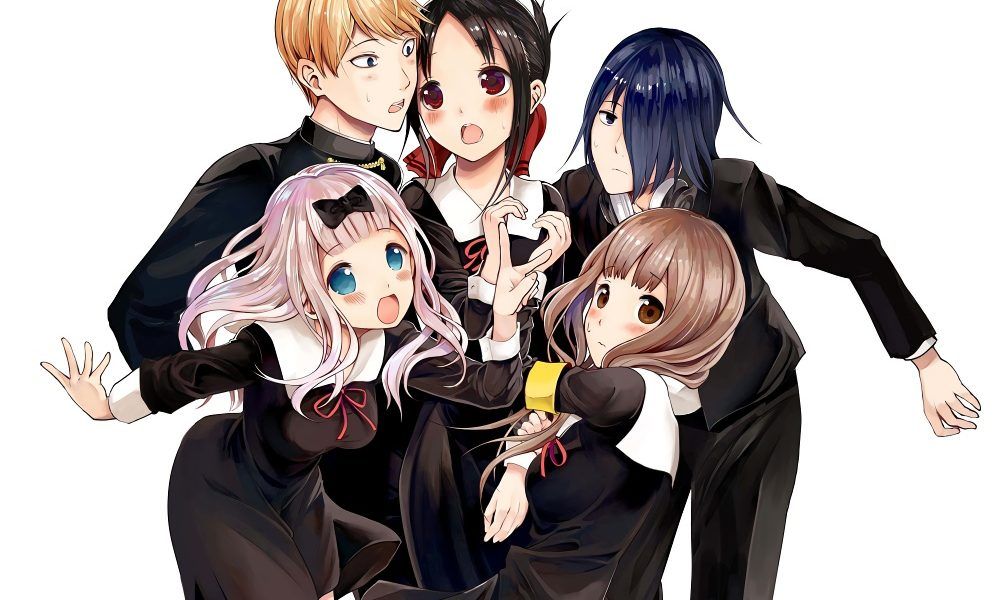 "Kaguya Sama Love is war" is one of the popular romantic comedy anime. The anime is an adaptation of a Japnese Manga series of the same name. Season one of the anime. The first season of it gained considerable success. Season 1 aired between January 2019 to March 2019 and has a total of 12 episodes. And currently, the second season is going on. Just like the previous season, it too has a total of 12 episodes.
Kaguya Sama: Love is War 
The Anime is all about a love story between Miyuki Shirogane and Kaguya Shinomiya. They are the President and Vice President of the Student Council respectively. And, they appear to be the perfect couple, setting high couple goals to others. Kaguya belongs to a wealthy family, and Miyuki is a well-known topper student at the school.
Although they like each other a lot, they never confess it. They believe too much into their pride and think the first one to confess the liking will lose. The story follows their unending attempts in making each other confess the love first.
Recently, the fourth episode of season 2 went on air. Undoubtedly it is creating a lot of buzz among the viewers. Kaguya Sama Season 2 Episode 4 is the adaptation of one of the best chapters of the manga. Hence, episode 4 is one of the best episodes of the anime till now.
Review of Episode 4: 
The episode 4 of Kaguya Sama begins with the campaigns for student council elections. Its been three days for now since Kaguya and Miyuki haven't talked to each other. Later, Hayasaka asks Kaguya about the zero progress between her and Miyuki Shirogane even after getting numerous opportunities. Kaguya complains about how difficult it is to woo a guy. And challenges Hayasaka to woo Miyuki her in a day. Hayasaka accepts the challenge out of rage.
Ai Hayasaka Wants Him to Fall for Her:
Hayasaka approaches Miyuki Shirogane and requests for his help in choosing a computer. And she even manages to get a "coffee date" with him. Meanwhile, in the background, we can see, Kaguya spying on them.
At the cafe, Hayasaka tries every possible way to charm Miyuki. She even makes him tutor her computer. She tries to get him on her side by telling him how studious she is. Hayasaka asks him to date and even says "you can still go out with other girls and keep me as a sidekick." Imagine, from the boy's point of view, they might have melted out here. But Miyuki simply rejects her and says he is in love with someone else. This surprises Hayasaka, who says she will support Shirogane from now.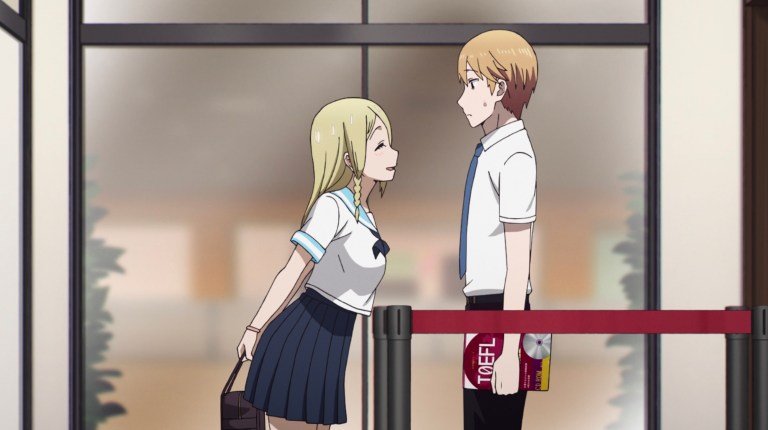 This challenge and confession part was probably the most enjoyable thing in the entire episode. Mostly because of Kaguya's jealousy and her expressions showing disappointment. As well as shock at the same time while spying on Shirogane. Kaguya's mental commentary will surely manage to make everyone laugh.
In the end, it's Hayasaka's complaining about her loss and being rejected by Miyuki. Kaguya.
Kaguya Wants to Be Confessed To:
The later part of the episode primarily focuses on Miyuki and the upcoming student council elections. Miyuki decides to make Kaguya his campaign speeches in charge. Due to the lack of courage to speak to her, Miyuki asks Hayasaka to call Kaguya.
Kaguya quietly walks over to Miyuki, and he asks her to meet him after school in private to discuss "an important thing." Kaguya's class misinterprets this as a love confession. Everyone gets excited and spread rumors about the two datings.
After school when Miyuki meets Kaguya after school, they notice the unwanted audience waiting for the outcomes of this rendezvous. Miyuki understands misconceptions going in the minds of the students. Before he can say anything, Fujiwara adds fuel to the fire and asks Miyuki to approach Kaguya as he chose Kaguya over her.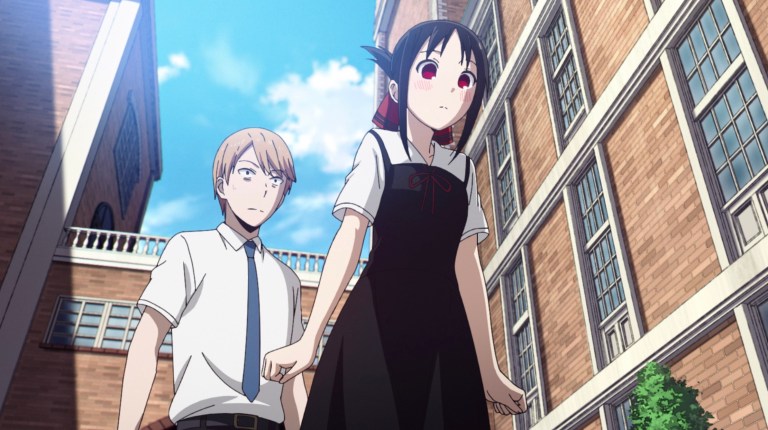 For a second it really seemed he was finally going to do the impossible confession. But later backs out and asks Kaguya whether she could take charge of his campaign speeches.
Kaguya acts all mature and accepts his request.
It seems that they both are way over their pride but still lack courage to confess. All we can do is just hope and wait for them to confess.