Killing Eve is a British black comedy-drama spy thriller television series, produced in the United Kingdom by Sid Gentle Films for BBC America.
What have we seen so far?
Eve Polastri's (Sandra Oh) life as a spy is not adding up to what she had hoped for during the start. She is a brilliant, MI5 security officer who is desk-bound.
Villanelle (Jodie Comer) is an assassin, who clings to the luxuries of her job. Villanelle and Eve go head to head in a dangerous game of cat and mouse, each being equally obsessed with the other as Eve is tasked with hunting down the psychopathic assassin.
Eve remained limited to living in a New Malden bedsit, working in a Chinese restaurant, and drinking herself to sleep each night.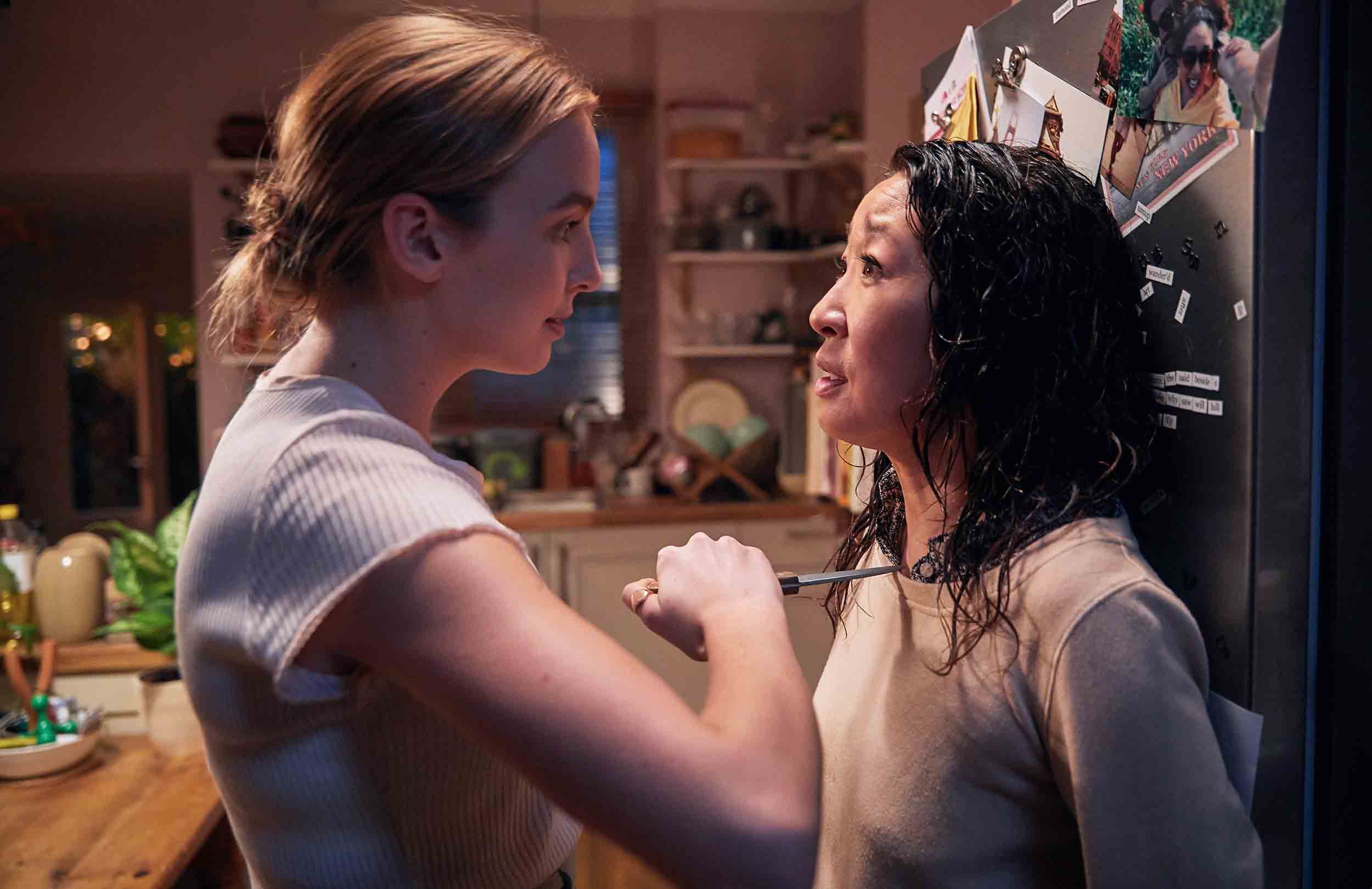 For Villanelle, Eve is dead while for Eve, Villanelle will never find her. Everything seemed to be going on track, until a shocking and personal death sets them to collide again. Their journey back to each other, costs both of them a high price in the form of their friends, family and perhaps even a share of their souls.
What will season 3 unfold?
Killing Eve season 3 resumed this week on BBC America and BBC iPlayer. The season introduced a new character in the form of Audrey, who was Kenny Stowton's (Sean Delaney)  girlfriend.
6 more sleeps until #KillingEve returns, this time with our very own @TurloughConvery and @AyoolaSmart ! https://t.co/BWDutczqF7

— Curtis Brown Actors (@CBGActors) April 7, 2023
Though the outlook was not so great for eve, there was a ray of hope for her, when Kenny revealed that he had become a journalist at a site called Bitter Pill. Eve's interest gets provoked as Kenny admits that he was digging up into the 12 and the work of the shadowy organisation.
But, to a great awe, before Kenny and eve could work together, Kenny gets murdered. His death is made to look like a suicide and Eve loses all her hopes.
This Week:
The episode saw the fallout from Kenny's death as his mother Carolyn Martens (Fiona Shaw) tries to investigate the slaying on the sly.
She speaks to Kenny's girlfriend Audrey about his state of mind before his death.
Audrey introduced:
Audrey also worked at Bitter Pill. She suggested that Kenny had been happy while they were together. Hearing this, Carolyn had some hint about the connection of Kenny's untimely death with the 12.
Fans have been curious about Audrey, i.e. Ayoola Smart.
Read Also: Will Manila Kill Arturo Roman in Money Heist Season 5? Fans want justice!
Who is Ayoola Smart?
Ayoola Smart is a Nigerian-born Irish actress known for Romeo and Juliet, Naked, Killing Eve, and Trendy. She has several stage credits on her name.
In terms of screen credits, she has had small roles in BBC medical soap Holby City, Vera, Trendy and Les Miserables.
Not much is known about the blooming actress, but back in 2017, she posted on Instagram how she had to pull out of Futureproof after an accident involving a child's toy!
She was sad not to have been able to be a part of a magical journey with a brilliant cast and team, but she believes that 'everything happens for a reason'.
However, it seems as if her luck might have changed after being starred in Killing eve, that is airing both in the US and the UK each week.
She posted to her 2,000 Instagram followers, sharing a snap of Audrey and captioned it: "Ep2 ~ Audrey thinking about her falafel wrap ~ …