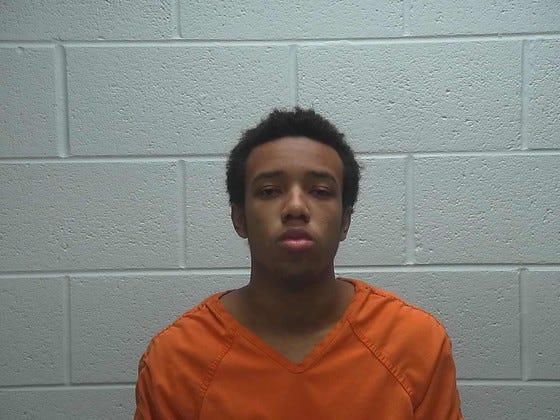 Police arrested a 20-year-old man on Thursday for committing a crime, which is labeled as "funny" by few internet users.
Police stopped to lend a helping hand to the man to change a tire.
When the cops stopped, they noticed a makeshift license plate that was drawn onto a paper bag in crayon on a car reported stolen.
Joshua Anthony Lewis-Brown was standing next to a tan Toyota Corolla tending to a flat tire.
This made the State Troopers patrolling on the I-80 Toll Road on Thursday around 2.30 pm stop and lend a helping hand to the commuter.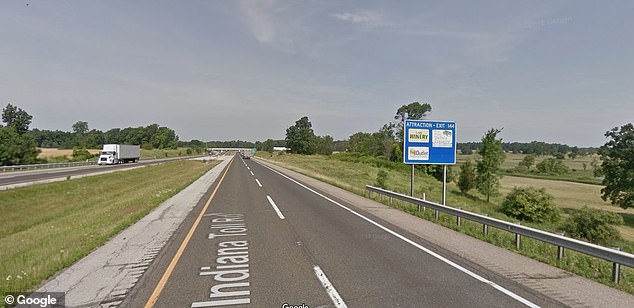 Reportedly, Anthony told the troopers that he was unable to change the tire on his own and needed a tow truck.
However, 'fictitious homemade paper license plate 'DJ39RK" (handwritten in crayon on a grocery bag) got the cop's attention and raised obvious suspicion.
Following the suspicion, they ran a check of the Vehicle Identification Number (VIN).
Upon checking, Indiana State Trooper Craig Woodcox found out that it had been reported as stolen out of State College, Pennsylvania, the day prior.
To prove his identity, Brown gave a New York ID to the cops.
However, it was discovered that he had never been licensed to operate a motor vehicle in any state, and was currently on probation for Grand Larceny.
Trooper Zarek Finley arrested Brown without a second doubt.
A case was filed against Brown in the Steuben County Jail. It was charged with Possession of Stolen Property (Level 5 Felony), and Operating without even having a license (Level C Misdemeanour).
The stolen car was left unattended and unlocked with the engine running outside of a Pennsylvania grocery store on Wednesday, so it made too easy for Brown to steal it.
The owner left the car in such a condition because he wanted to keep it warm in cold weather.
He ran into the store to make a quick purchase.
However, when he returned, he found his car missing.
Following the incident, police warned on Friday, 'In light of this particular circumstance, the Indiana State Police would remind all motorists that leaving your vehicle unattended with the engine running and doors unlocked, is never a good idea.'
'Auto theft is often a common occurrence during the winter months.
'This is especially true in our urban neighborhoods where we find a higher concentration of residents wanting to warm their cars unattended in the frigid early morning hours before the morning commute.'