A locked door represents safety and protection. After all, it shows that the entrance separating your lovely home and the terrifying world outside is completely sealed. Nonetheless, this thing that keeps you safe occasionally needs an additional layer of protection too. Imagine, what happens if they aren't sturdy enough to keep outside elements out? That's far too dangerous to try!
With that being said, people tend to spend money on safety doors to increase security. These are usually made of metal because of the material's durability and flexibility to create solid and beautiful designs.
Read on if you're searching for sturdy and attractive metal safety door designs.
1. Barred Metal Safety Doors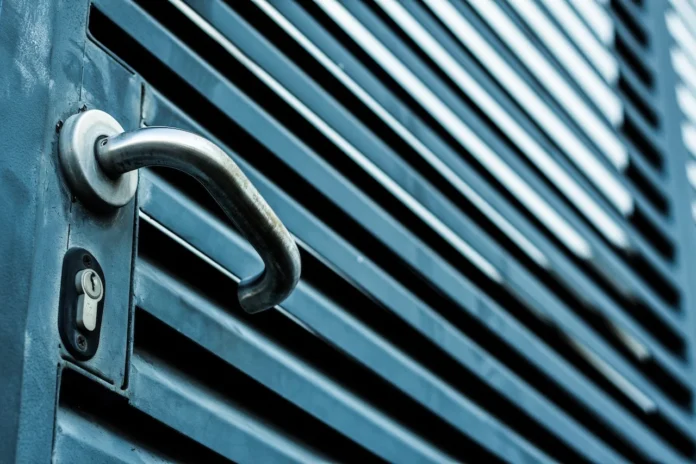 One of the most traditional designs of safety doors is the barred metal front. This safety door style has a sturdy framework with steel bars fabricated onto it, as the name suggests.
The bars provide a view, while the space within them can be used to insert letters or small parcels. Although the metal version of this safety door style is the most common, you may also get one with a mixture of materials. You may, for instance, place glass behind the metal bars to further limit access without sacrificing visibility.
For added security, you might also put MDF or particle boards beneath it.
2. Mesh-covered Metal Safety Doors
This steel safety door style can be combined with any design, instead of being utilized as a stand-alone model. All that's left to do is add a covering layer of acrylic or metallic meshing, and you're done. For instance, you may use a barred metal door style and put a mesh behind it.
This type of design — one that uses metal safety doors with mesh — is common in Asia, and for a good reason. The mesh shields your home from mosquitoes, flies, and other insects while the steel safety door safeguards the house. As a result, you may soak in the unblocked view of what is happening outdoors, breathe in the fresh air, and stay safe – all without needing to be concerned about irritating insects! It seems surreal, doesn't it?
3. Rustic Safety Metal Door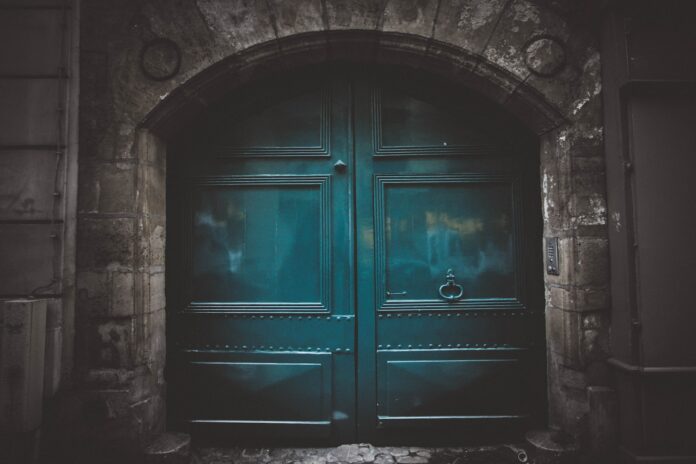 Would you like your home's safety door to look worn out minus the damage? If you answered yes, then you should opt for a rustic design. A double-door entryway is the simplest technique to give the piece an ancient vibe.
Additionally, the large knockers enhance its vintage appeal. All of that is tied together by the simple yet elaborate design, and you can see the traces of history in the worn-out areas. Your metal safety door can look like it was installed there for a long time with the help of a reputable designer without compromising the door's sturdiness or structure. Such traces of signage can be reproduced.
4. Stainless-Steel Metal Safety Doors
Almost every metal design needs some upkeep to stop corrosion and rust brought on by exposure to weather. However, the metal safety door's frequent powder coating or continual painting can become tedious. By using stainless steel safety doors, though, this will never be a problem.
These are known to resist harmful elements. Therefore, if you live in a place where environmental factors like heat, downpours, snow, etc. are prevalent or are seeking a safety door style for a highly exposed area, choosing stainless steel doors may offer a higher return on investment. You also enjoy the same flexibility in design that comes with any other type of safety door at the same time.
5. Solid Metal Safety Doors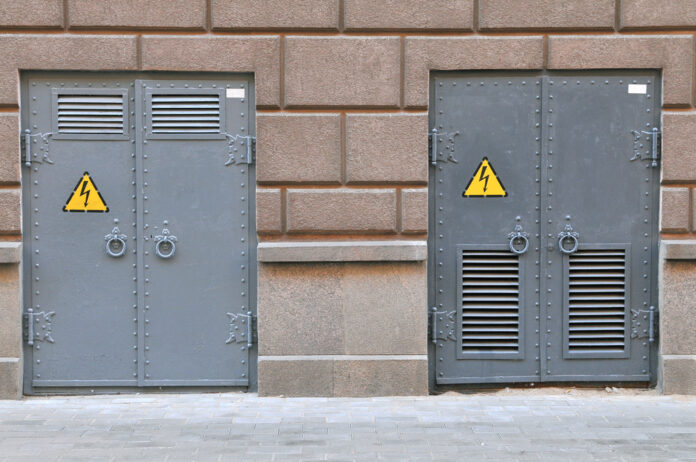 Your quest is over if you've been searching for a metal entry safety door style that is completely durable. Solid metal safety doors are an excellent choice for a safety door specifically purchased to be utilized outside. This is effective in areas such as the main entrance, botanical garden, and even the garage.
For upper-edge and robust security, you can choose this metal safety door style as your entry gate. Naturally, this structure would block the view and might not be the best for a sliding gate since this is so massive. Alternatively, a smaller, more movable gate might be carved out inside this safety barrier to allow people to enter and exit without any problems.
6. Fancy Metal Safety Door
Do you find the above-mentioned metal safety door ideas for households a little too bland and monotonous for your taste? If yes, here is something to spice things up. With elaborate decorations, themes, intertwined patterns, and everything else necessary to make them appear magnificent, a fancy metal door style goes all out!
This type of metal safety door is a pure masterpiece with every small detail looking realistic and fascinating. What a way to leave a good first impression!
However, when choosing this metal design, there are two factors that you must take into account. To start with, you'll need a skilled fabricator to carry this off. And two, it will be difficult to clean all of the crevices in such a gate!
7. Metal Safety Door with Lattice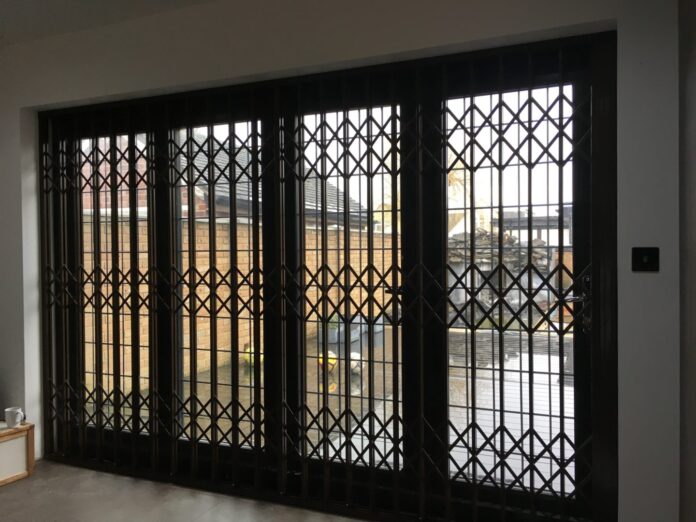 This style is what you need if you're searching for a security metal door that balances being plain and overly creative. Although the design itself isn't particularly unique, the symmetrical repetition will undoubtedly lead to a purchase.
The aesthetic of the steel entry door design is also instantly elevated by placing a design feature at each point of intersection. You may choose to interrupt the pattern to call attention to a specific area of the door, or you could maintain it running for visual coherence.
8. Steel Safety Door With Studs
This steel entry door design is available in both an all-metal and a metal-and-wood pair. Regardless, it is influenced by the royal castle and fortresses, in which such gates were frequently the first line of defense. If you want something less intimidating, like spherical domes, you may settle with the pointy studs.
Generally, these security doors have a metal frame where these studs are installed. After that, the metal frame is attached to sturdy wood planks. Together, they offer your safety door a commanding look that can successfully serve as a barrier to anyone!
Conclusion
Regardless of the choice you make, you can only have the perfect metal safety door if you find a reliable professional designer. Creativemetalmd.com is just the perfect company to bring to life whatever you have in mind. Get yours today!