The demand for professional moving services is at its highest in the post-pandemic era. More and more entrepreneurs are entering the moving service market as they consider the rise in demand as the perfect opportunity to encash. The increase in revenue is partly because of the high demand for commercial and residential relocation but a large chunk of the increased revenue comes from the latest operational changes these companies have made.
Moving companies in America are tweaking their operations and adapting more technology and modern practices. More and more movers are expanding and offering services in other geographies while also adding to the list of services they offer.
So, how are these movers recording higher revenues? What changes have they made to their business plan and operations to achieve record-breaking sales and profits? This post answers all your queries and lays down a roadmap to achieve the best revenue in 2023 and beyond.
Partnership with real estate agents
A large number of professional movers have reported partnering with real estate agents. The movers request real estate agents to refer their moving company directly or direct their clients to the moving cost calculator feature available on the moving company website. As every home buyer will be moving to the newly bought house, they need a fair estimation of how much the process would cost them.
You must also have an informative and engaging blog section on your website with blogs related to buying and selling a house along with help articles about moving a house. With such useful information, the visitors of your website will be encouraged to engage with you, enquiring about the services you offer and eventually booking a moving service.
Lease out the equipment you have
Moving companies have peak seasons and off seasons as well. The demand for moving services decreases in certain months or even days, this is the time when your assets can become a liability as the majority of them, including equipment and software demand maintenance but there is no or limited inflow of cash to handle the expense. To ensure you do not get affected by the slowed demand, and earn your share of profits even during the off-season, you can always consider leasing out your equipment.
Your moving truck, forklifts, moving dolly and other such equipment come in handy to a wide range of small businesses. You can contact this business and settle for a lease agreement to ensure you get a return on your investments.
Invest smartly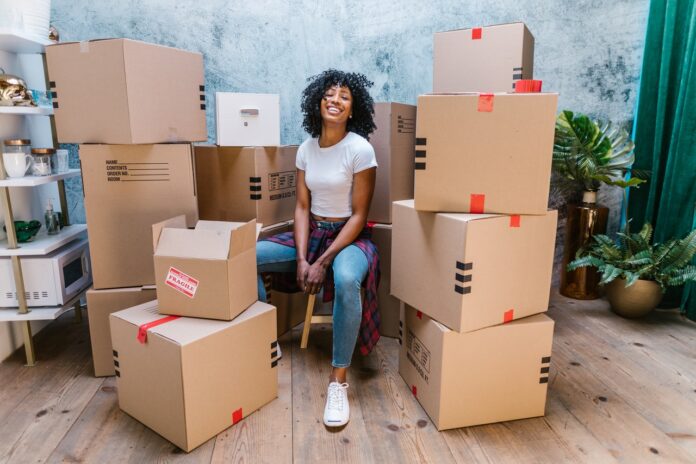 A business demands investments and when you are growing, even the smallest investment matters, think before you invest your business money and make investments that offer you long-term profits. For example, investing in the education of your employees is a great way to ensure you have a fitting workforce for your business operations.
Business advertising is another important and smart investment that you need to make to flourish. You cannot expect new customers unless you are making your business known, digital marketing is the best investment to attract more customers and enjoy long-term benefits. You must make smart marketing strategies to ensure you gain the most eyeballs.
Work on the quality of service
The quality of your services is a key deciding factor when it comes to customer satisfaction, if you can deliver value for money, you can expect your customers to return or send referrals your way. Make your company customer-friendly by offering them support, free online moving quotes, value for money, and answers to their queries.
62% of customers said they would use a different type of mover if the old one was unavailable. In order for companies to maintain customer loyalty and keep revenue up, it is important to be available at all times and provide a quality service.
You must also maintain your website in a way that is highly user-friendly, easy to navigate, and offers all the information in one place.
Expand your service portfolio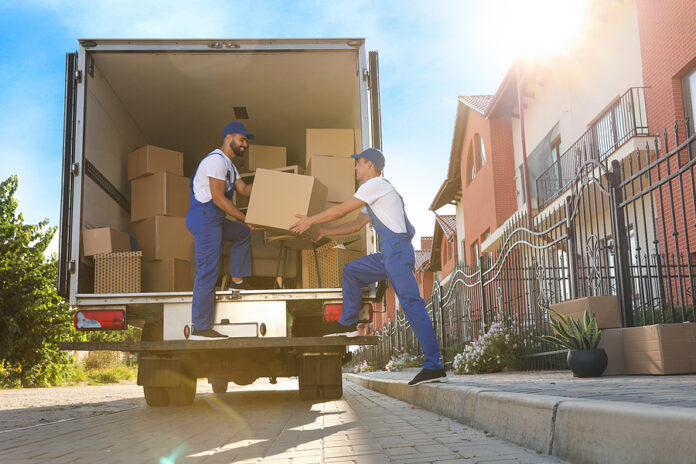 While offering specialized moving services makes you a leader in a particular service market, you can earn a lot of money by diversifying your services. If you are offering commercial relocation services, you can easily expand to offering residential moving services as you already have the workforce and equipment required for the job.
Similarly, moving companies engaging in long-distance relocation have all the right assets and resources to offer local moving services. You do not have to make newer investments to bring in additional capital to maximize your profits.
Use discounts and offers to lure customers in
A study done by the Consumer Reports National Research Center found that people who used a moving company with additional services saved an average of $1,272 on their move. This is because the company handled more of the logistics for the move, including packing and unpacking.
Moving companies can improve their revenues by utilizing discounts and offers to lure customers in. By providing incentives such as free delivery, reduced prices on services, and other benefits, moving companies can draw in new customers who may not have considered using a moving company before. Offering these types of incentives can help move companies maintain or increase their market share, making it easier for them to provide quality service at an affordable price.
They are also focusing on specific customer segments. By knowing what customers want and need, moving companies can provide a better customer experience and increase revenue. In addition, by focusing on specific services such as packing and unpacking, loading and unloading, storage, and delivery, companies can target specific markets and increase revenue. Finally, by advertising targeted campaigns to specific customer segments, moving companies can increase their bottom line.
Your moving service business has great potential. All you need is the right approach to expansion and you can enjoy a great increase in revenue. Try these tactics to maximize your returns and have a profitable year for your business.