If you don't want to know any spoiler, then skip directly to the Chapter 979 Release Date portion.
After the release of One Piece, chapter 978 last week, fans are eagerly waiting for chapter 979. Chapter 978 revealed so much about Onigashima Island.
Some part of Chapter 979 was leaked, which tells us what we can look forward to when the full chapter is released.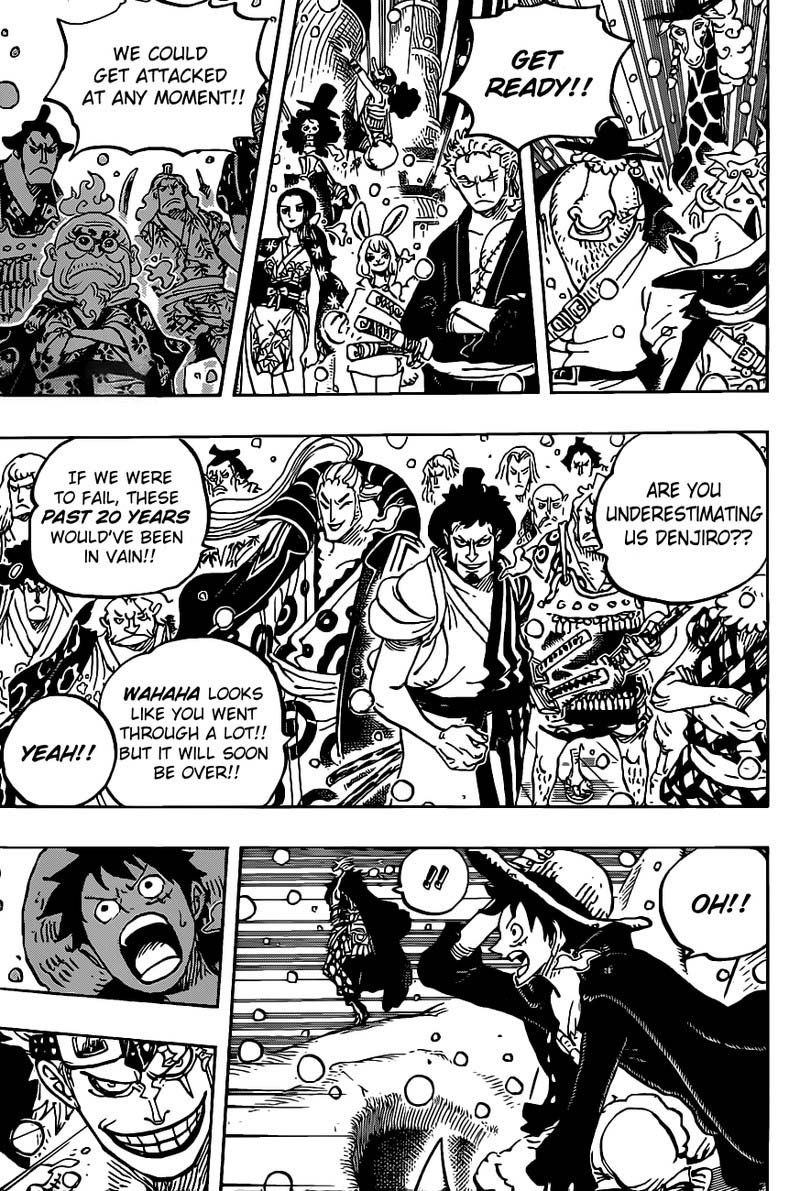 Chapter 979 details (Spoiler Alert!)-
It turns out Kaido has a son! His name is Yamato. Yamato has something to do with Flying Six getting a right to challenge the All-Stars.
We will see the King and the Flying Six having a conversation. Flying-SIx is looking for Kaido' son, Yamato. If they succeed, then they will be able to challenge the calamities.
Who's Who and Sasaki used to be captain of pirate ships. This two also plan to take the position of All-Star seats.
Manga Chapter 978: Recap & Summary
Chapter 978 is titled as 'Tobbi Roppo Introduction'.
The alliance ships have reached Onigashima Island. They were surprised to see the size of the island and the party that is going on there.
Some beast pirate guards notice all the pirate ships, but Ussop takes care of them by using his green star sleeping gas.
Kinemon, by noticing that the ships are noticeable, sinks the ships as there is no going back after this mission. Either they will succeed here or will die here. He also uses Garb-garb to change everyone's uniform to the beast pirates uniform so that they can move undetected.
Queen is the lead performer at the party, and Scratched Appoo is the DJ.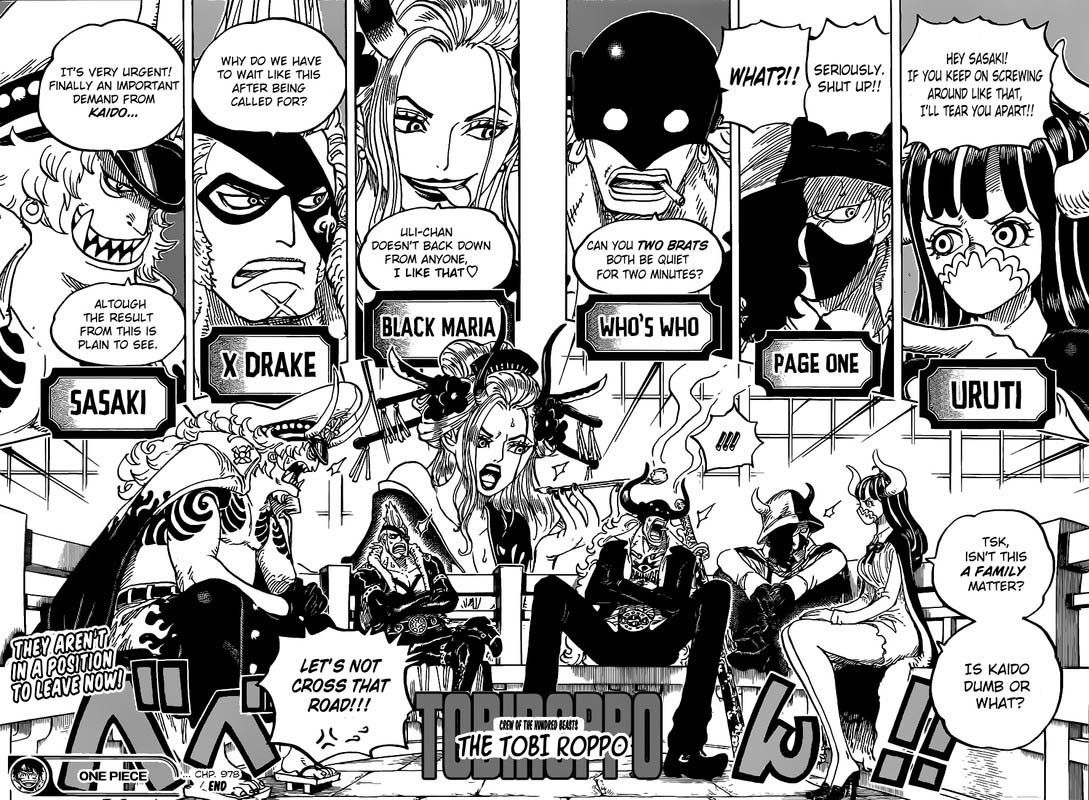 All the members of the Flying-Six were introduced here. Their names are – Who' s-who, Page One, Ulti, X. Drake, Sasaki, and Black Maria. It turns out that Kaido only summons them when there is a family issue, and this time Kaido's son has something to do with this summon.
Release Date of Manga Chapter 979
Chapter 979 will be released on Sunday, 10th May 2023, on Viz Media.
The released date has been delayed due to the celebration of Golden Week in Japan. The chapter was supposed to release on 3rd May.