After the cancellation of the San Diego Comic Convention earlier this year, fans were highly disappointed. But, luckily, the team is going to conduct the event in a virtual format. This annual convention is going to appear virtually for the first time ever. We've got all the details you need about the Comic-Con here.
Just like most of the movies, series and other entertainment events, this event was also canceled in March. Due to the outbreak of coronavirus, the social distancing guidelines made it impossible for the event to be held. So, this led to the cancelation of this event which gathers thousands of people every year. This is the first time in the history of 50 years.
About the "At-home" event
San Diego Comic-Con officially announced the virtual version of the annual festival with lots of positivity. So, all the fans out there don't have to bear the long queues, haphazard parking places and crazy crowd. This announcement made the fans happier as they'll be able to enjoy the annual festival in some other way at least.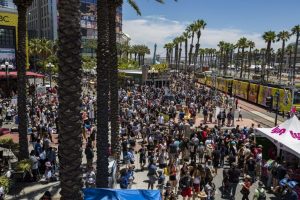 The scheduled dates for San Diego [email protected] as they have named call it are from July 22nd to July 26th. These were the dates for the original event too. There will be a virtual Exhibit Hall online. The exhibitors will be offering the limited edition merch and exclusives for reserved attendees.
For every person who has never been able to get a hold of the exclusives in SDCC, there's something to be excited about. We all love those amazing action figures, collectables, and statues, don't we? The exclusives will be available for everyone and you won't have to spend a fortune on the secondhand markets.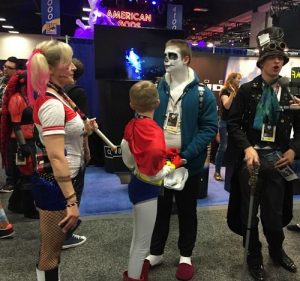 Furthermore, the event will feature panels just like every year but the names of the panel members haven't been announced yet. A source suggests that Kevin Feige might appear with a surprise Marvel Studios panel this year. Also, the final trailer of Zack Snyder's Justice League is something to look forward to in the midst of challenging situations in front of the entertainment business.
Conclusively, San Diego Comic-Con team is giving its best to keep the event positive and their fans satisfied. With situations over the world improving and the opening of some theme parks, let's hope that things won't be the same next year. So, our most favorite Comic-Con will hopefully be back with full-fledged arrangements next summer.