The famous comedy show Scrubsis the buzz show to get troubled by its racially insensitive episodes in the past. Hulu has removed episodes from the series featuring characters in Blackface. Scrubs' new episodes will soon be back on Hulu after editing. 
Scrubs creator Bill Lawerence, the episodes removed due to Blackface, will return to Hulu after proper editing. Bill responded to a tweet that called for the streamer to remove blackface episodes. Bill replied, "Agreed, Already in works." NBC recently vowed to remove the episode of "30 Rock." As the TV line noted, Bill apologized for the shows' use of Blackface on Fake Doctors, Real Friends.
Scrubs ran for nine seasons, starting from 2001 to 2010. The three episodes titled "My Friend the Doctor" episode 8 from season 3. "My Jiggly Ball" and "My Chopped Liver" episode 4 and 17 from season 5 got removed. The episode features Zach Braff's character, J.D, and Sarah Chalke's character Elliot in Blackface.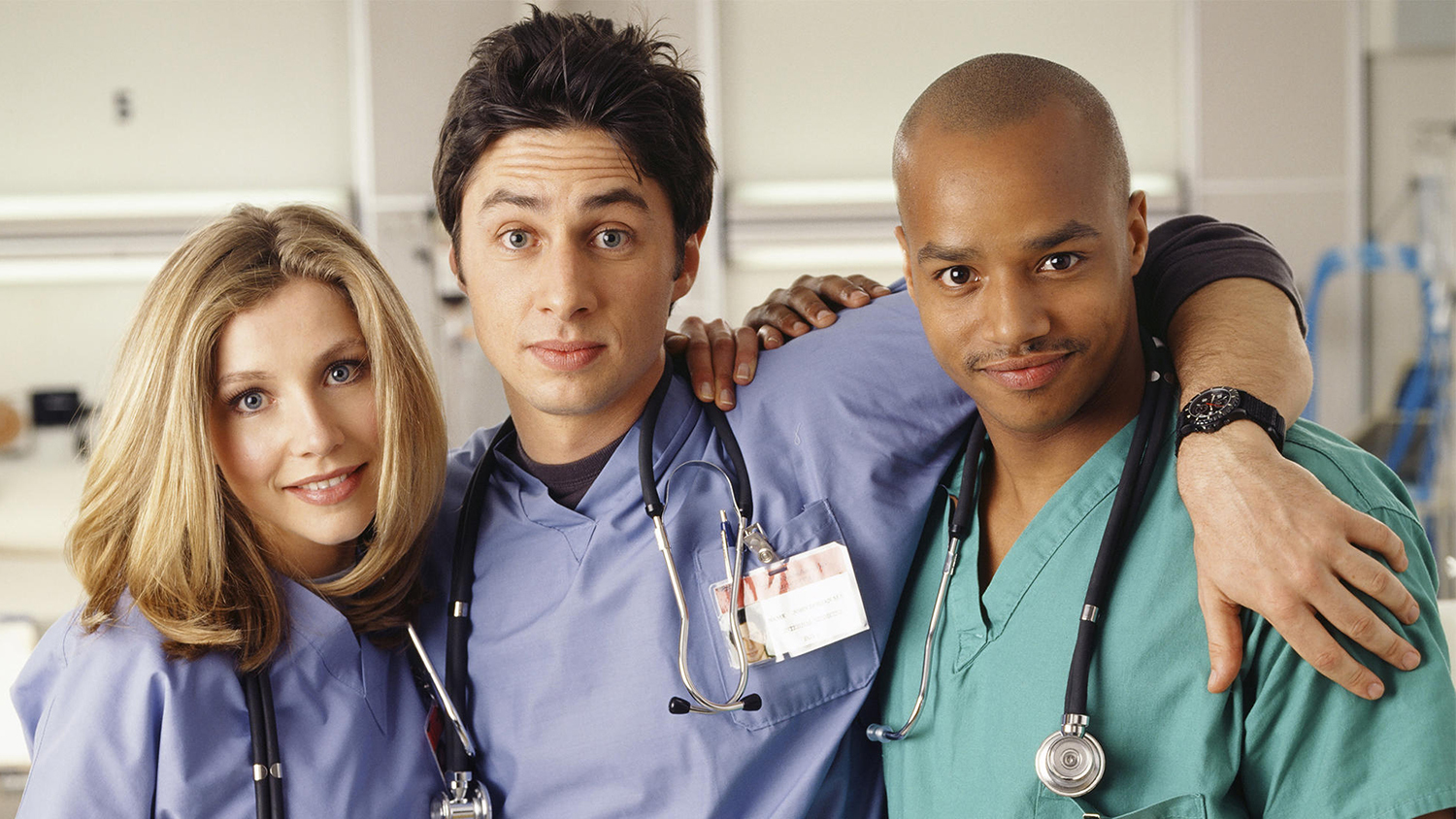 During the Scrubs podcast, Fake Doctors, Real Friends. Bill took sole responsibility for the series' use of Blackface and apologized to Zach Braff, Donald Faison and Sarah Chalke for putting them in uncomfortable positions during the shooting of Scrubs. He described himself as the "gatekeeper" of what happened in the series as showrunner.
When will Scrubs' new episode release on Hulu?
Bill noted that the episode could reappear on the streaming service after editing, which has happened to an episode. Bill didn't confirm it, but it is possible:
During the 42-minutes discussion on the podcast, Lawrence also suggested that the episodes depicting Blackface will "probably" return to Hulu after removing the insulting source. "Twitter is like, 'Why did you pull the whole episodes?' Why didn't you just edit those moments out and put them back on?' And I said to one person, 'It's a pandemic. I don't really have an editing facility up right now.' I'll probably do that, but the first thing I wanted to do was get them off TV because it bummed me out personally," he said. "It just made me feel sh–ty."
Are you excited about Scrubs' new episodes? We would love to hear your thought in the comment section. I hope you guys like this article. We shared all information regarding Scrubs' new episode.
For more such news and updates, please stay tuned for us. Also read, Teen Wolf Reunion: Watch the star cast recollect the most iconic parts of the show.