She-Ra, the Princess of Power, has reached just to an end. It's like all the right things are ending in this era. Though, all the season of it has been outstanding! Not only the children but also teens and adults have become a massive fan of it.
This page is going to help you a lot! It will provide you with all sort of information regarding She-Ra. So, just scroll down and help yourself!
Is He-Man going to be the continual sequel of She-Ra?
She-Ra and the Princesses of Power has just brought a tear to many. The fifth season is going to be the last season of this franchise.  Is this how there would be the end for adventures in the worlds of Masters of the Universe?
But it's on the news that there's is the same fan-based categorised show is launched. Kevin Smith, He-Man series is on its way. This will provide us more from the classic MOTU timeline.
Will He-Man be the continual sequel of She-Ra? The phrase is still under doubt!  But, if the news is aired, there might be some connection between the two!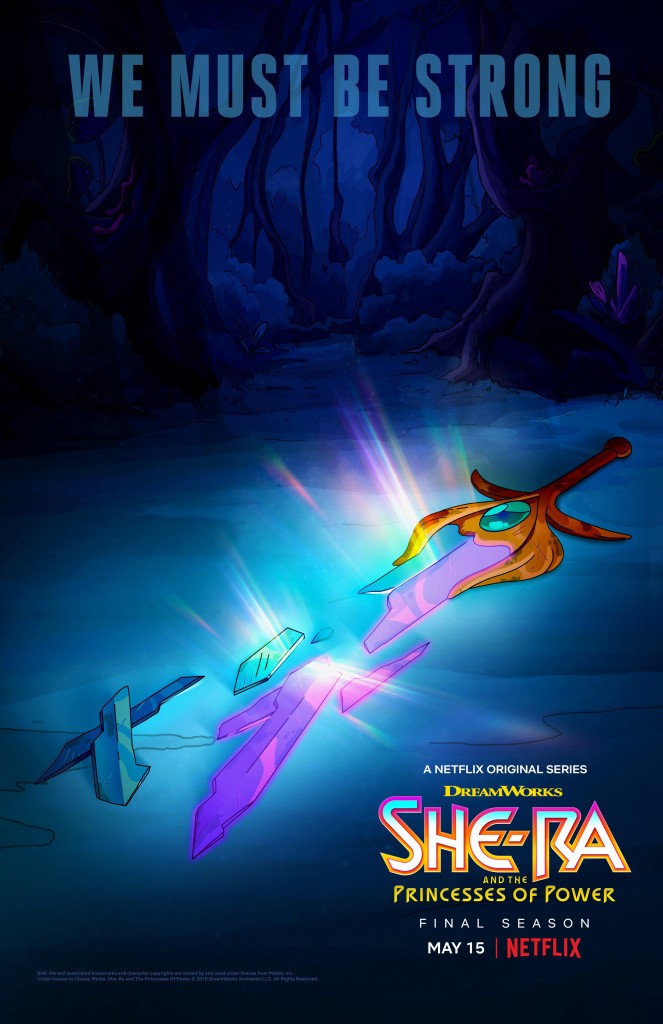 Release Date: She-Ra: Season 5
She-Ra Season 5 will premiere on May 15th on Netflix. How many episodes it will contain is still not disclosed.  If it continues with the standard deviation, the show will run another thirteen episodes like in season four.
Until two final posters have been released on Netflix. One is featuring She-Ra with the broken sword, and another is Adora standing against the mighty force of Horde Prime.
Stars and Producers:
The show stars Aimee Carrero is in the title role.  Whereas, Noelle Stevenson leads as executive producer.
The alongside cast are namely,
 Karen Fukuhara,
AJ Michalka,
Marcus Scribner,
Lauren Ash,
Reshma Shetty,
Lorraine Toussaint,
Keston John,
Christine Woods,
Genesis Rodriguez,
Jordan Fisher,
Vella Lovell,
Merit Leighton,
Sandra Oh,
Krystal Joy Brown,
Jacob Tobia, and
Geena Davis.
Spoiler: She-Ra: Season 5
In the fifth and final season, the Rebellion is terminated against the cords. In the fifth season, there would be No She-Ra, no Sword of Protection. Producers play unconditional attacks to make the audience's heartthrob!
On the other hand, the enemies are getting positive vibes. Horrible Horde Prime is on their way.  Adora is standing against them? Will Adore handle it tactfully? Or there would be destroyed!
What will they do?  Can they Band together and fight back the situation using the power of love and friendship?