The Promised Neverland, chapter 181, is marking the end of the Weekly Shonen Jump's manga. The raw scans and spoilers are all over the internet. Here in this, we will provide you the spoilers, release date, and some other information that you would like.
The finale has announced, and the internet is buzzing with the spoilers. Why left behind?
The Spoiler: Chapter 181:
In the last chapter, the family is looking for Emma. But they could not locate her anywhere in the world. Now the only place they left unchecked is the disappeared countries.
Later in the chapter, Emma and Ray pass through one another. There, Ray sees Connie's's ghost, but not her. The spirit keeps telling him to go the other way. But, Ray can only listen to the voice and not her. Emma hurries back to the street. She realizes the loss of her necklace. The time she exposes her necklace, she bangs into another group. Though, at the end of chapter 181, ""The Promised Neverland," Emma misses to get her memories back. Is that the end!!
For more just stick to the page. More spicy and entertaining news is coming onwards. And don't forget to watch and enjoy the last chapter.
Twitter Reviews: The Promised Neverland:
Twitter user WSJ_manga has shared remarks by "The Promised Neverland," manga creator Kaiu Shirai and illustrator Posuka Demizu. It is all about the publications in the upcoming issue of Weekly Shonen Jump magazine.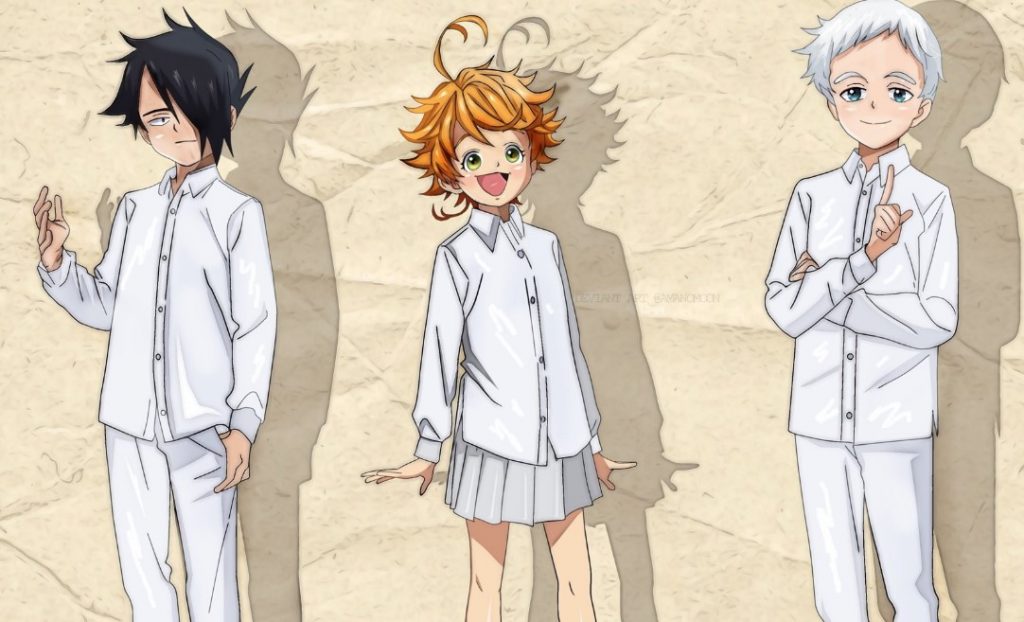 The mangaka and artists also thanked Kaui and Posuka. It also includes Haruichi Furudate (""Haikyuu!!""), Tsunehiro Date (""Time Paradox Ghostwriter""), Akutami Gege (""Jujutsu Kaisen"") and Taishi Tsutsui (""We Never Learn"").
And now, the most important thing,
The Promised Neverland"" Volume 19 is estimated to release in July. Whereas, the final volume will be announced in the future. The Promised Neverland"" chapter 181 is programmed to release Sunday (June 14). Fans can go through the final chapter on Manga Plus and Viz.