Every great hero needs a great villain. Every Major Effort requires a Major Challenge for its true glory. Meanwhile, For the premier Netflix series, The Umbrella Academy, a mighty opposition has been plotted.
The Sparrow Academy is a contemporary group similar to the squad mentioned above. But, Their motives are very different.
Here, we are going to look at how this adversary has been put together. Meanwhile, the audiences will be curious about how the "good" team will overcome it.
Let us find out:-
What is their origin?
How potent are they?
Is the Umbrella Academy in trouble?
Origin of the phenomena:-
Importantly, The second season ended with a hint for all the fans. Sir Reginald Hargreeves is an outsider, and he has formed a young superhero team called The Sparrow Academy.
Planning for the future of this squad has been done already by the creators. They aren't going to be the ordinary villain or the cliched bad guys. Characters with the Sparrows will also be nuanced and moralistic.
Reliant on the new progression, Reginald had already used his database and info collection to ensure a result more affirmative to him. In advance, they were scrapping the dysfunctional Academy. In their place, he formed the Sparrow Academy.
The might of Sparrows:-
Altgough, not a lot is known about The Sparrow Academy, their abilities have been revealed in the comics. The new main character commands extraordinary strength and looks like Luther. As for the jelly blob kind of beast, There's an ability to self-mutilate, transfer damage to desired targets and many more.
One of the members can shoot out energy from their faces, and another can change its form into a swarm different birds and attack the target. Also, there's the much-awaited floating cube.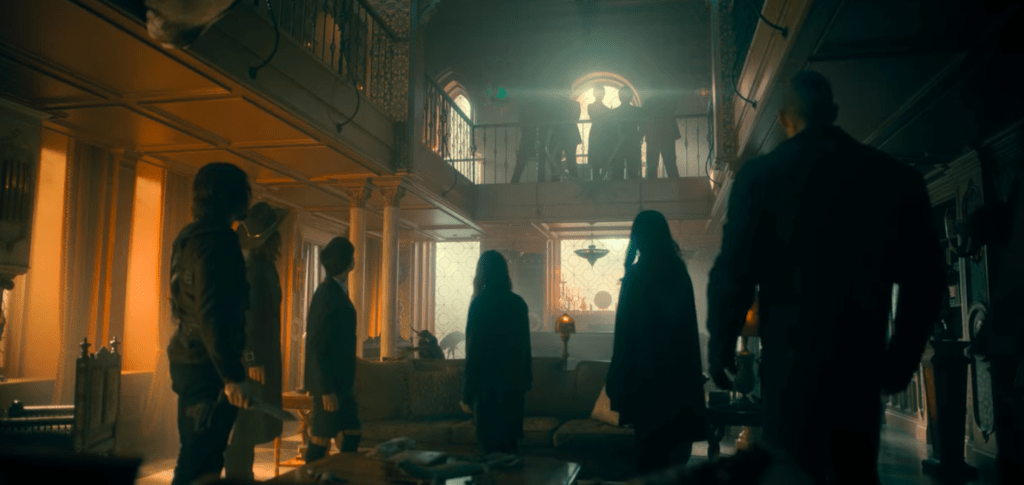 When do they debut?
Sparrows will definitely debut in the season three of The Umbrella Academy. Even if it is not a full-fledged battle, they will surely participate more.
Their powers and morality will have another layer removed as we go into the season 3.
Check more articles like this:-
Black Clover Chapter 261: Find Out Asta's New Trouble?
The Batman: First footage of Robert Pattinson starer to Release at DC FanDome