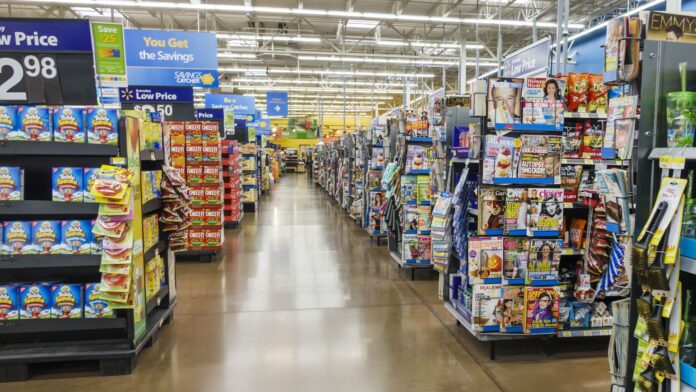 Sarah Lindgren of Oakdale was shopping at Wallmart in her hometown with her teen daughter a couple of days before thanksgiving.
At the time of scanning groceries in a self-checkout lane, there was more stuff in her cart than she had money in her account. She asked for the discounted meat anyway and headed toward the door in her motorized wheelchair.
The employers of Wallmart tries to stop her. Which is the time she said up that her husband died suddenly a few years before, and after that, she was the only one to care for her paralyzed girl, her 18-year-old twins, four grandchildren, and a great-granddaughter.
She had no money that she can take care of their children in good condition. Even she has not enough money to feed their children.
She told one more thing that, "It had been a long time since we have got a good meal to eat," she said. "I planned to provide them a good meal, and I don't care what it will cost me."
The employers took her to the waiting room and told her to wait for the police. Sometime later, the police arrived there.
Woodbury police officer Bryan Wagner was the man in charge of this case. He heard her story but wasn't sure he considered it.
Bryan said to the people that "I freed the lady from Walmart with suspicion for theft. She was sorry, and from my experience, it was likely her first-time stealing."
After that police officer wonder if a lady was telling the truth, and then he made some inquiries about the lady.
Wagner started to wonder and admire if the suspected lady was telling the truth, so he did some help.
In research, he found that she was not lying and was honest with me. She had no criminal records, no negative police associations, and she was caring for her family.
Bryan talked with Wallmart and made her free. Also, he takes care of other necessary police inquiries.
The police officer bought the groceries for her, which she wanted to buy and said: "There are people out there that are willing to help if you ask."