Virgin River is a famous American romance and drama web series. Reel World Management produces the series. It is based on novels by Robyn Carr. Virgin River made its way in the hearts of the viewers when it released on December 6, 2019, on Netflix. The 10 episode series got a renewal for Virgin River 2 due to the high popularity that it earned.
About the plot:
The story encircles around Melinda Monroe. She is a nurse practitioner who shifts to a town named Virgin River to work as a midwife. The story reveals the painful memories that she faces.
There she meets a bar owner named Jack Sheridan. She falls for his personality but does not let it reveal.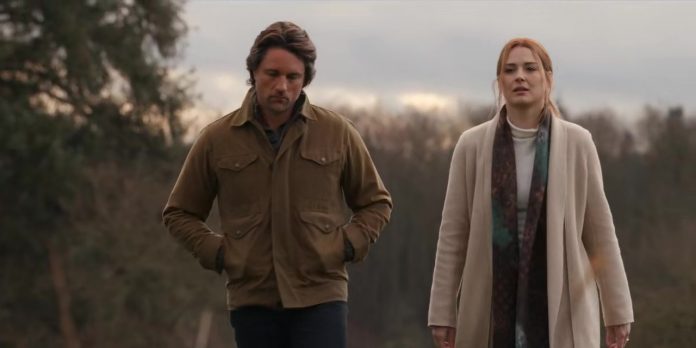 The last episode ends with a cliffhanger when Jack leaves the town. Also, Mel decides to return to her home in L.A., But even there, she could not stop thinking about Jack.
Virgin River 2 will bring answers to many questions that reside in the minds of the viewers. Will Mel accept Jack's proposal? It remains to be discovered. Also, the fans expect the romance between Jack and Mel to sparkle again.
Read Also: Pirates Of The Caribbean 6: Why Johnny Depp Is Not Sure About His Returning In The Next Part.
Virgin River 2: Release Date
Netflix renewed the show for the second season. This created great anticipation in the hearts of the fans. The filming for Virgin River 2 is in progress but has probably faced interruption due to COVID-19. However, we expect the second season to air by December 2022, keeping in mind the release of the first part.
#VirginRiver has been renewed for a second season and the cast — not to mention Martin's dog — is very excited about it! pic.twitter.com/BI7ieZ4Kxd

— See What's Next (@seewhatsnext) December 20, 2019
Virgin River 2: Who is in the cast?
The show features actors like:
Alexandra Breckenridge as Melinda "Mel" Monroe, a nurse practitioner and one of the lead characters

Martin Henderson as Jack Sheridan, a local bar owner and former U.S. Marine, who plays the lead opposite Alexandra

Colin Lawrence as John "Preacher" Middleton, a close friend of Jack, who also works as a chef at Jack's bar

Jenny Cooper as Joey Barnes, elder sister of Melinda

Lauren Hammersley as Charmaine Roberts, a friend of Jack

Annette O'Toole as Hope McCrea, mayor of the town Virgin River

Tim Matheson as Vernon "Doc" Mullins, a local physician

Grayson Gurnsey as Ricky, a young man working at Jack's bar, who aims to join Marines

Sarah Dugdale as Lizzie

Daniel Gillies appears as Mark Monroe, Mel's late husband.

Benjamin Hollingsworth as Dan Brady

David Cubitt as Calvin

Lexa Doig as Paige Lassiter / Michelle Logan

Ian Tracey as Jimmy

Lynda Boyd as Lilly
All these characters will surely make Virgin River 2 a great success as the season 1.