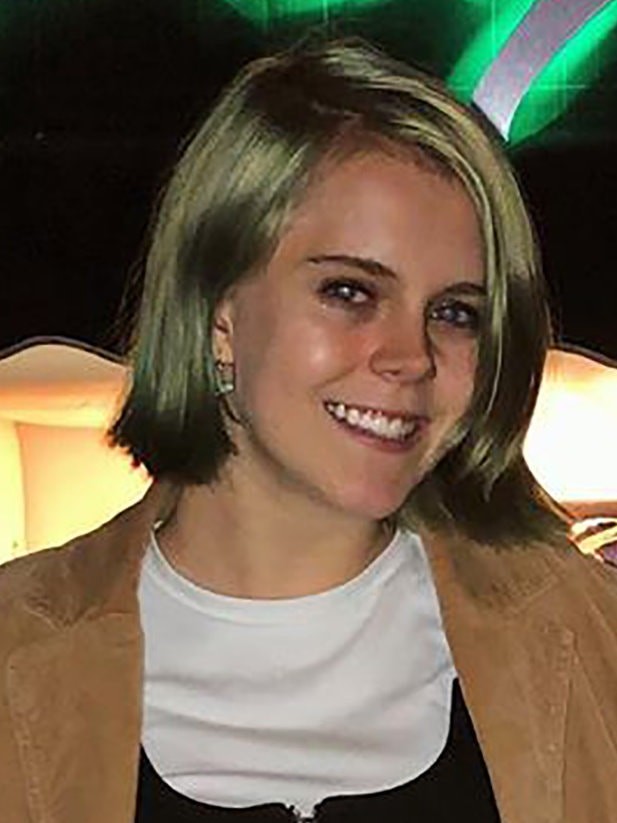 According to multiple senior law enforcement officials, a 13-year-old has been arrested and charged in the stabbing death of Barnard College freshman Tessa Majors in a New York City park.
The minor was arrested at about 11 pm, on Thursday. The juvenile was not being charged as an adult.
The search is on for two other people whom investigators believe had a role in the attack.
New York City Mayor Bill de Blasio said on Friday during a radio interview, "I am confident that any individuals involved in this terrible, heinous attack will be brought to justice and will be brought to justice quickly."
According to the New York Police Department, Tessa Majors, ages 18, was repeatedly stabbed before 7 pm Wednesday in Morningside Park, not far from Barnard's campus.
"During the struggle, one of the individuals pulled out a knife and stabbed her several times," NYPD Chief of Detectives Rodney Harrison said on Thursday.
"She staggered her way up the street. One of the security guards saw her and called 911."
She succumbed to her injuries at a nearby hospital.
Majors' family in a statement released Friday said, "We are devastated by the senseless loss of our beautiful and talented Tess. We are thankful for the incredible outpouring of love and support we have received from across the country" and further added, "We would also like to express our appreciation for the efforts of the men and women of the NYPD, who continue to work diligently on this case."
According to the investigators, it is believed that there were between one and three suspects, one of whom stabbed Majors. Barnard Officials say that it was an attempted robbery.
A text alert saying one male suspect was wearing a green jacket and a hat has been sent to Barnard students.
Anyone who provides helpful information in the case will be given a $2,500 reward.
Barnard is a women's college affiliated with Columbia University. All the students of the college gathered to mourn Majors on Thursday night, and a memorial near Morningside Park continued to grow Friday morning.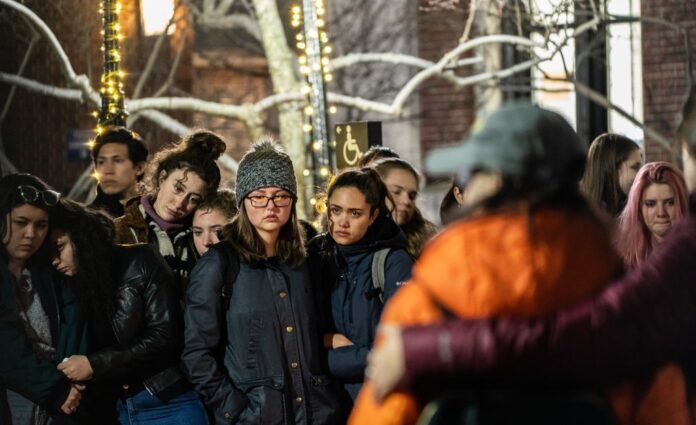 Barnard College President Sian Leah Beilock said during Thursday night's gathering, "The passing of Tess Majors is an unthinkable tragedy that has shaken us to our core. We are all grieving and trying to grasp the senseless tragedy that took Tess from us."
Beilock shared that when asked why she wanted to attend Barnard, Majors wrote: "As an avid feminist, I have striven towards bridging my community gender divide by being outspoken in my classes, taking an intensive course on social justice, and campaigning for a congressional candidate. I enjoy taking difficult classes and feel invigorated when forced outside of my intellectual comfort zone. I embrace the culture of positivity and growth at Barnard."
A vigil for Majors has been scheduled on Sunday at 4:30 pm in Morningside Park, Manhattan Borough President Gale Brewer announced on Friday.
Major was a native of Virginia. She was fond of music and played in a band and had recently played her first gig in New York City.
She graduated from St. Anne's-Belfield School in Charlottesville this year before beginning at Barnard.
"To me, the greatest tragedy here is that the world won't get to see what she would have done — it may have been in music, it may have been in writing, and it may have been in something else," Graham said. "But she had a lot to offer the world and for it to be taken away so tragically it's a loss to her family and everybody."